Karen Secord, Manager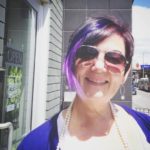 Karen landed on the doorstep of the Parkdale Food Centre in October 2012 without any real understanding of the work ahead of her. A lifelong storyteller, Karen believes that change happens one person at a time, one story at a time. And that good food has the universal power to bring people together. Karen's passion for people and commitment to social justice intersect at the Parkdale Food Centre, reminding her that this is what she has always been meant to do.
Meagan Mcveigh, "Thirteen: A Social Enterprise" Project Lead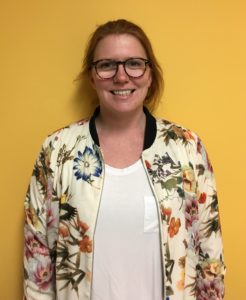 Meagan has been with the Parkdale Food Centre since 2016 as a volunteer doing Intake for the Foodbank. She has now taken on the role as Team Lead for Thirteen: A Social Enterprise. Meagan graduated with a degree in Social Work From Ryerson University in 2013 and runs a small farm business growing organic vegetables on the side. She believes that using food, you can create opportunity and connections in your community and beyond.
 Alissa Campbell, Coordinator
Alissa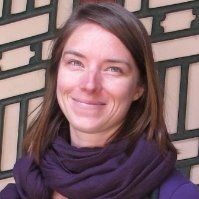 has been following her love for food from her days in the family vegetable garden as a child all the way to the Parkdale Food Centre. Along the way she has immersed herself in organic farming and spearheaded the growth of school gardens across the city. With a background in Environmental Studies and Food Policy, she is deeply committed to contributing to a stronger, healthier, more sustainable food system, and to bringing people together around the table.
Sue Hall, Growing Futures Project Lead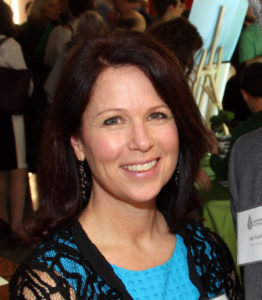 Sue has been with the PFC since 2012. Sue was key in implementing our crockpot workshops and the Food of the Month. However, the most important is making friends with our clients, listening to their stories and educating them on the power of food, good nutrition and ways to implement changes even when on a tight food budget. Sue graduated from the Canadian School of Natural Nutrition as a Registered Holistic Nutritionist. Her holistic views of nutrition and health became the foundation for her own business and she has been in private practice since 2003. Sue believes that leading a healthier lifestyle really can change lives. When you meet Sue you will discover how passionate she really is about helping others discover the power within them to take control of their own health.
Simon, Kitchen Manager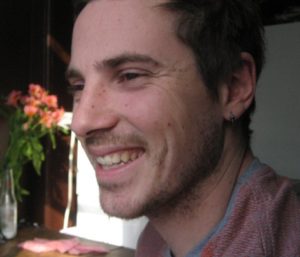 Simon has spent 15 years working in kitchens in Ottawa, Montreal, Vancouver, Paris and Taipei. He was sous-chef to Gold Medal plates regional and national winner Jamie Stunt, and was the head chef of the critically acclaimed Oz Kafe. Simon has spent the last two years as a consultant and cooking instructor. He has deep ties to the restaurant community as well as the local agriculture sector and has also represented Korea numerous times as a food ambassador at the travel and tourism show.
Catherine Dwyer, Network Coordinator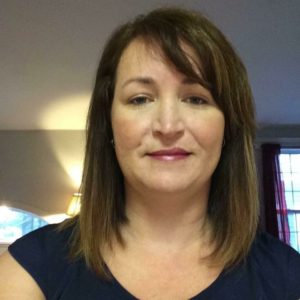 Catherine
 moved to Ottawa from St. John's NL in 2016 to complete her MSW at Carleton University. She comes from a background of community development, non-profit management and has worked in community for two decades. She believes that everyone has a right to healthy, affordable food, affordable housing and a universal basic income. 
Catherine
 joined the Parkdale Food Centre team in May of 2018 as the Community Food Network Coordinator and hopes to help member agencies across Ottawa shake things up through collaboration, innovation and transformation to shift from a traditional charitable food bank model to one of community food security.
Rebecca McCaffrey, Youth Skills Development Coordinator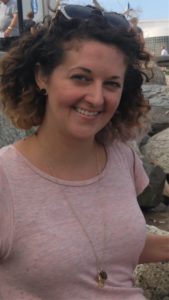 Rebecca has always had a passion for cooking, eating, and helping others access healthy meals and build food skills. Her background is in counselling, with a primary focus on helping marginalized youth overcome life challenges such as physical and intellectual disabilities, mental health disorders, addictions, criminal justice involvement, unemployment, poverty, and social exclusion. She has supported youth to realize their potential, build life skills, and access the resources in their communities that will help them thrive as productive and valued members of society.  At PFC, Rebecca  works with youth involved at the Youth Now Farm, helping them to build life skills while obtaining and maintaining suitable employment during and after a farm-based internship.
Elle Crevits, Growing Futures Social Enterprise Coordinator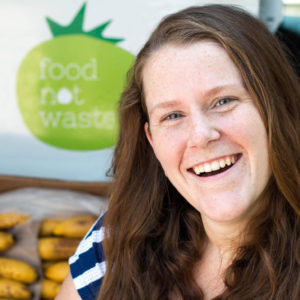 Elle comes from a farm in southwestern Ontario where she learned from a young age the importance of working hard and eating well. She move to Kitchener Waterloo and took  business and Peace and Conflict studies at University of Waterloo. It was in Kitchener that Elle first discovered her passion for food, business, and social enterprise starting a small social enterprise, Food Not Waste, to reduce food waste and hunger in the community. Now here in Ottawa Elle runs a small side business teaching people how to cook and ferment from her home and is excited to use her combined passion for food and business at the Parkdale Food Centre.