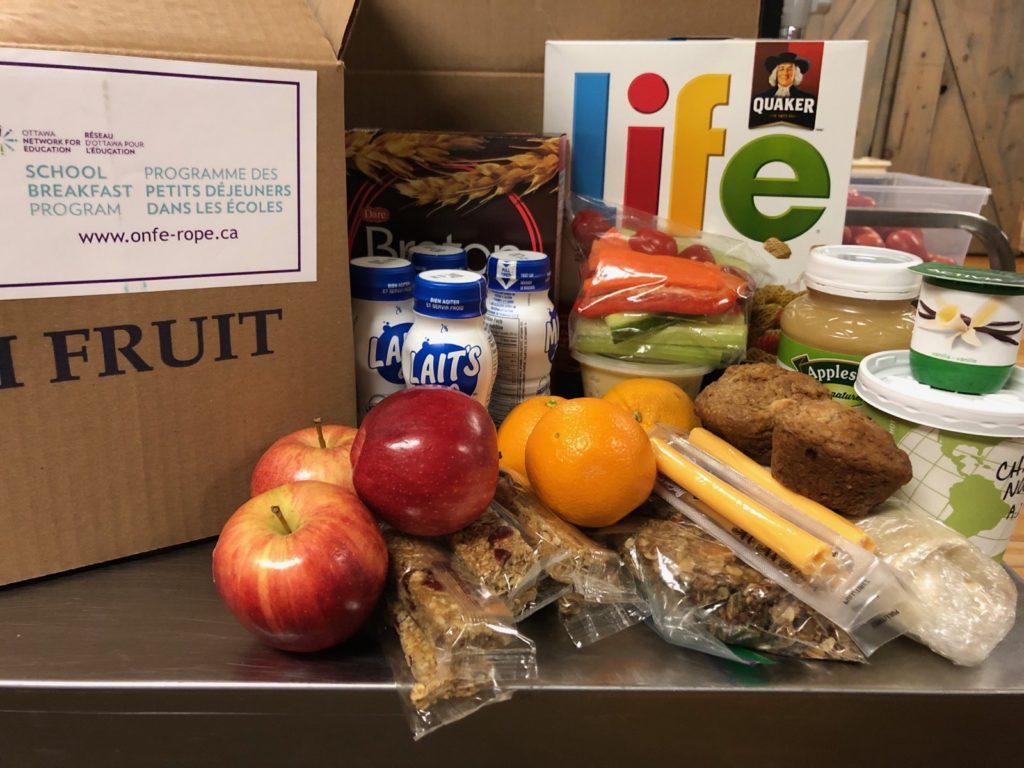 The Ottawa Network for Education's (ONFE) School Breakfast Program provides more than 13,500 free, nutritious meals to students every school day across the city of Ottawa. Today, these students are not receiving this daily meal. Since the announcement of extended public-school closures, ONFE has been in contingency planning mode. They launched a strategy that has allowed them to continue supporting students and families during school closures related to the COVID-19 pandemic by working with their partners to deliver boxes of shelf stable food. We began receiving these boxes for distribution several weeks ago. They contained: 
Items from 3 food groups (including fresh fruit and 2% milk (tetrapack), cereal, wholegrain crackers, unsweetened applesauce, granola bars etc)

Peanut free
In collaboration with the Somerset West Community Health Centre, and thank to funding from Mealshare, Simon and Anna committed to adding to the nutritional content of those boxes for the 40 families for whom we would normally be providing after-school meals. Now when these boxes are delivered every Wednesday to the family's home they also contain some Parkdale Food Centre favourites: homemade granola and muffins, cheese, yogurt, a sandwich and veggies and dip.