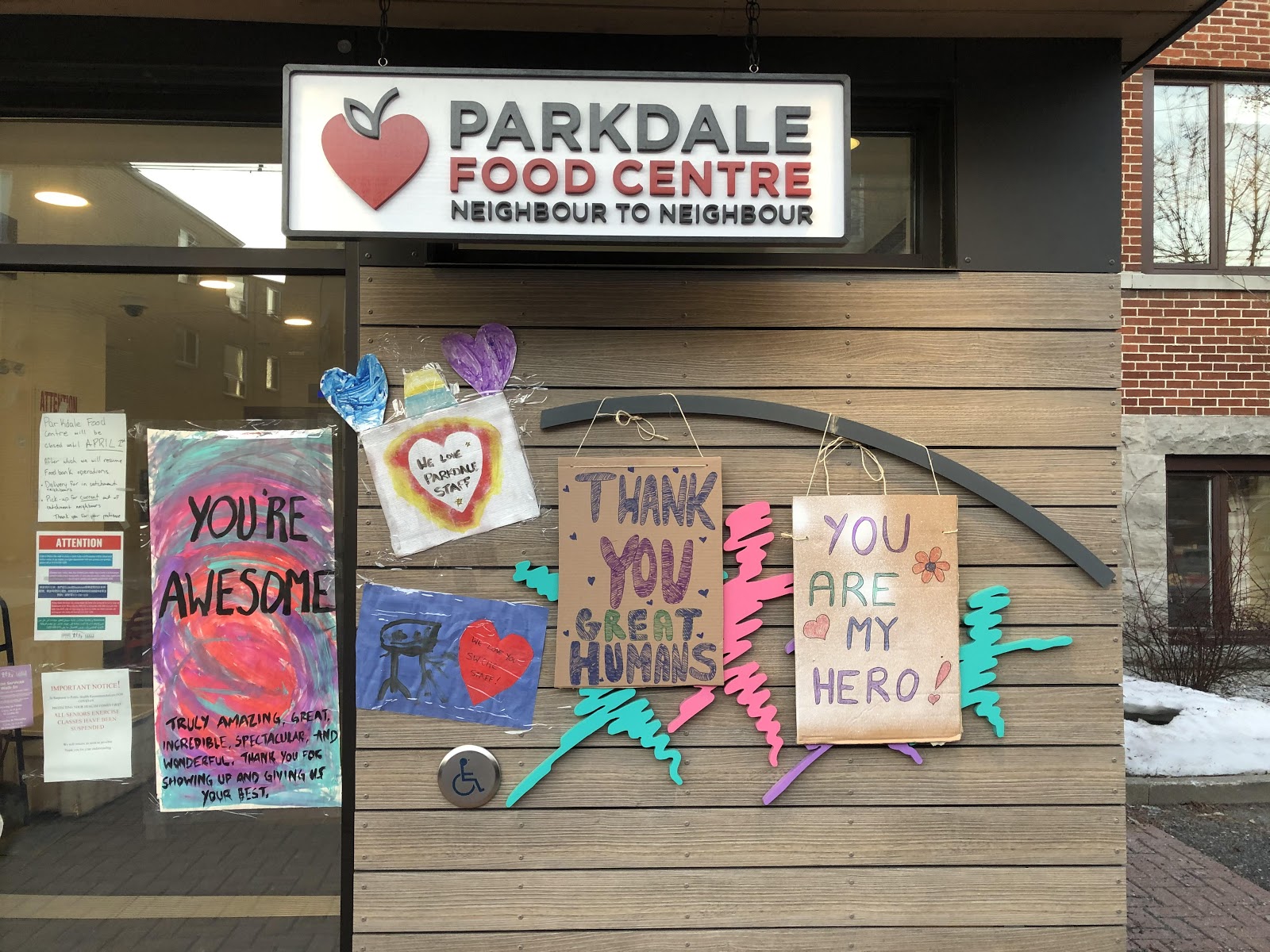 I've spent way too much time alone with my thoughts since March 2020, a date that will likely go down in history as the time when life in Canada changed forever. Sadly, life changed more for some than for others. The inequity Covid-19 has exposed is like a raw wound with coloured bandaid;
What are you missing most about your pre-Covid life? What has this new reality revealed to you about yourself? Your community? Has something changed that has inspired you so much that you now want to incorporate it in life moving forward? Has anything shocked or surprised you?
We have all had to make some difficult decisions in the past year: Who do we hug? Should we travel, even within our own country or province? Is it safe to go Christmas shopping? Should children attend school? How do we cook with and share a meal with our Neighbours?
The Parkdale Food Centre has also had to make some challenging decisions, reimagining all that we do. Follow along for Parkdale Food Centre's covid-19 year in review in pictures.
In March of 2020, with the national lockdown in place and without Volunteer support (the lifeblood of our Food Bank program) all PFC staff were assigned to the Food Bank. It was of paramount importance that we continue to provide a COVID safe "shopping model" to our Food Bank. This meant our Neighbours continued to have food agency and "ordered" items through our grocery list on the phone at intake.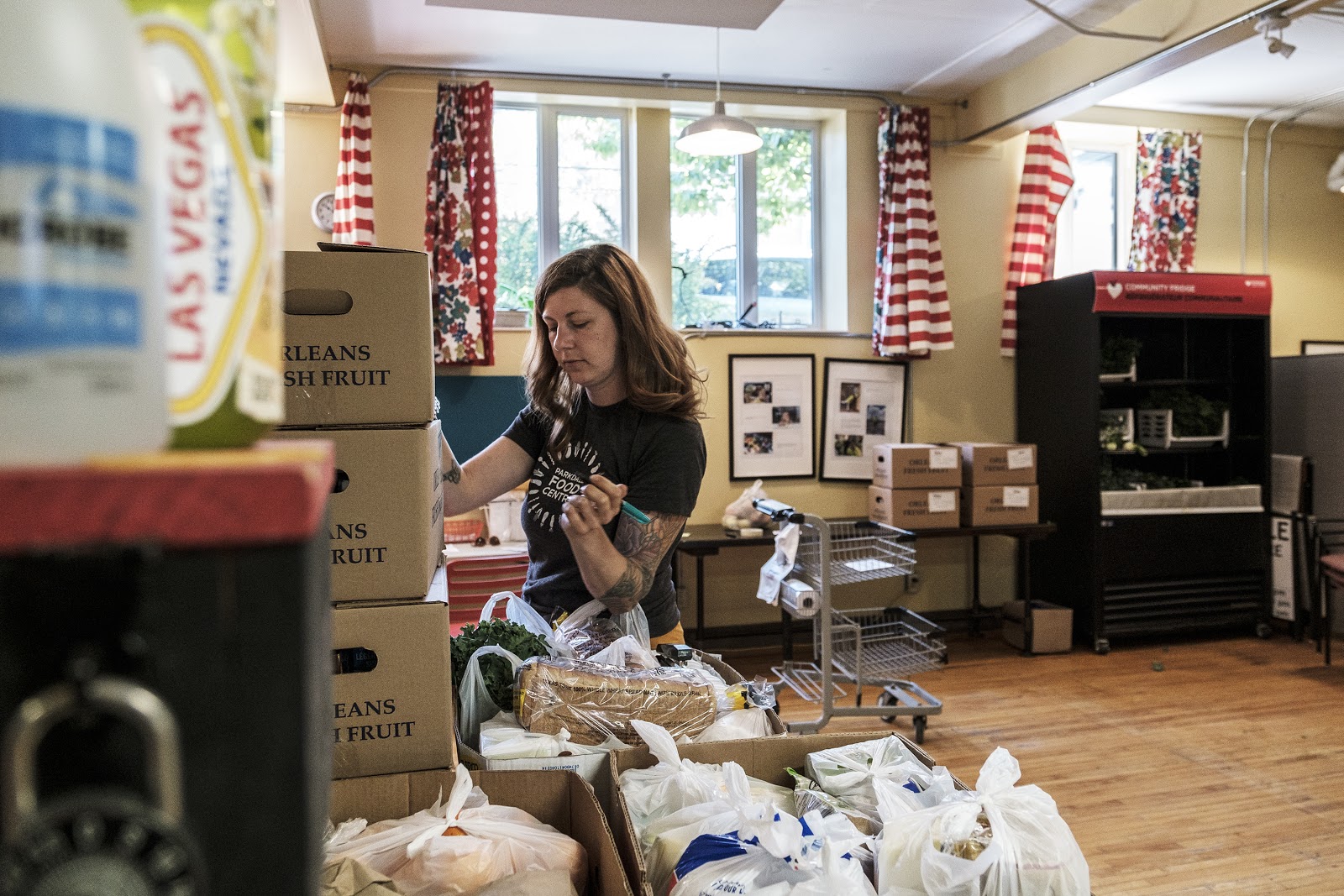 Those early and challenging days, while our staff resources were stretched, they stoically shopped, prepared takeaway meals (which were lined in Food Bank boxes), prepared Food Bank orders, boxed them, and delivered them to our Community. Staff were on a weekly "bubble rotation" which provided time away from the stresses of frontline service and ensured the safety of our team.
In early May, we partnered with Krackers Katering, who supported Food Bank deliveries, until October when Ottawa Cares Volunteers came to assist and continue to do so today, one year later.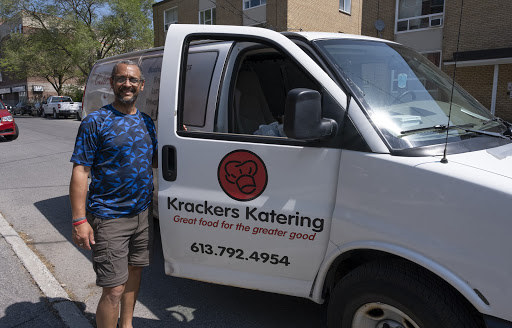 For our wonderful Social Enterprise, Thirteen also continued with their work and in December "popped up" the Social Market- your one-stop shop for items with a cause, social enterprises. All the while continuing to provide our youth with valuable work experience and meaningful employment.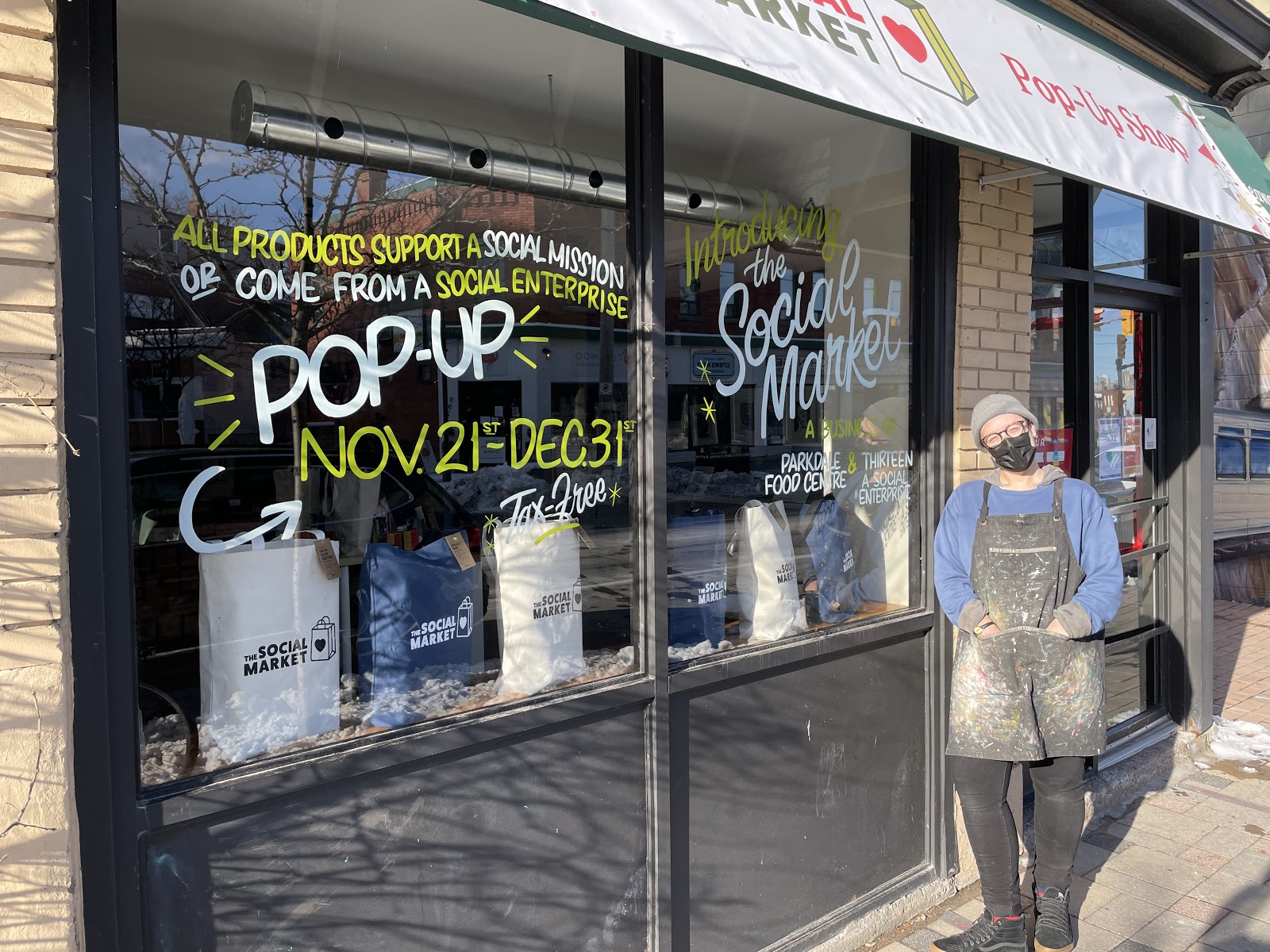 In March, when food service providers closed, The Ottawa Community Food Partnership saw a tremendous gap in service provision and pivoted- Cooking For A Cause Ottawa was born. Since that time; 115,652 meals,11,552 litres of soup, 15,668 loaves of bread have kindly exchanged hands between our Neighbours, businesses, and social service agencies. To facilitate our work, Velma the Veggie Van was brought into the family too!!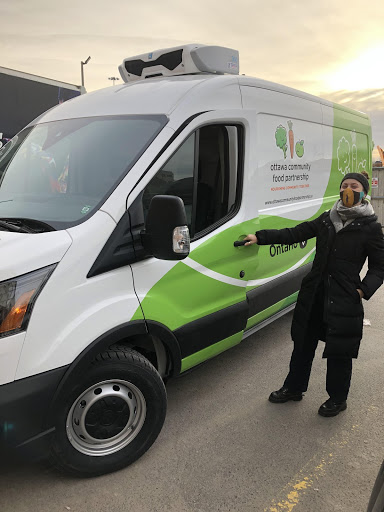 Some of our lighter, kinder moments- staff arrived after difficult work weeks to beautiful messages from our Neighbours.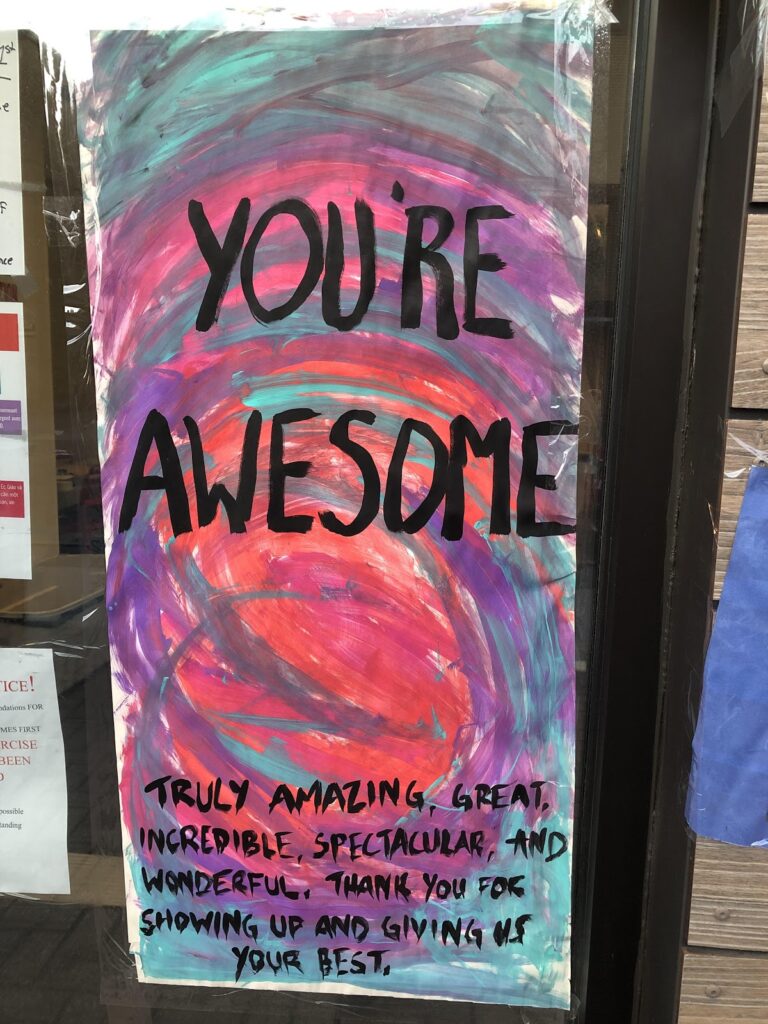 Some other highlights we managed to implement during difficult year were:
?We successfully transferred our Cooking Workshops to a virtual concept, where Neighbours could "tune in" and cook together. All ingredients are provided by PFC and where necessary, we facilitated internet access and ChromeBooks for those that needed it.  
?Simon and Friends Cooking show was introduced on Facebook Live, to replace our Community Meals. Neighbours can tune in and follow along with the preparation of our Community Meal where Neighbours are later able to access the meal, takeaway style!
?In October, PFC launched a supplementary free produce market offered weekly in tandem with our Community Meal takeout.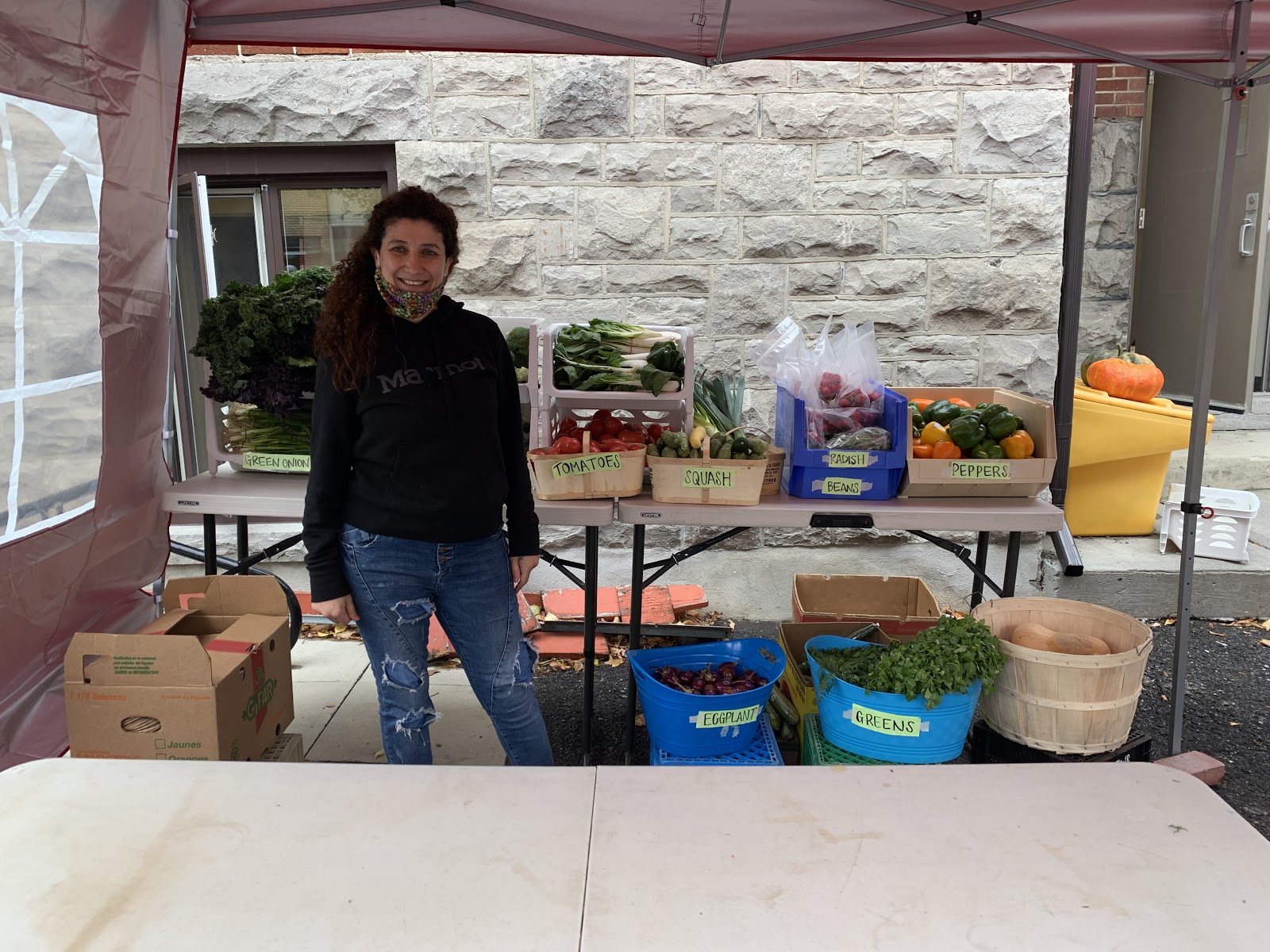 While we hope we never encounter another year like this one, we are certain there has been a silver lining: a change in perspective.
Spread the impact,  share with your community.
Help Parkdale Food Centre