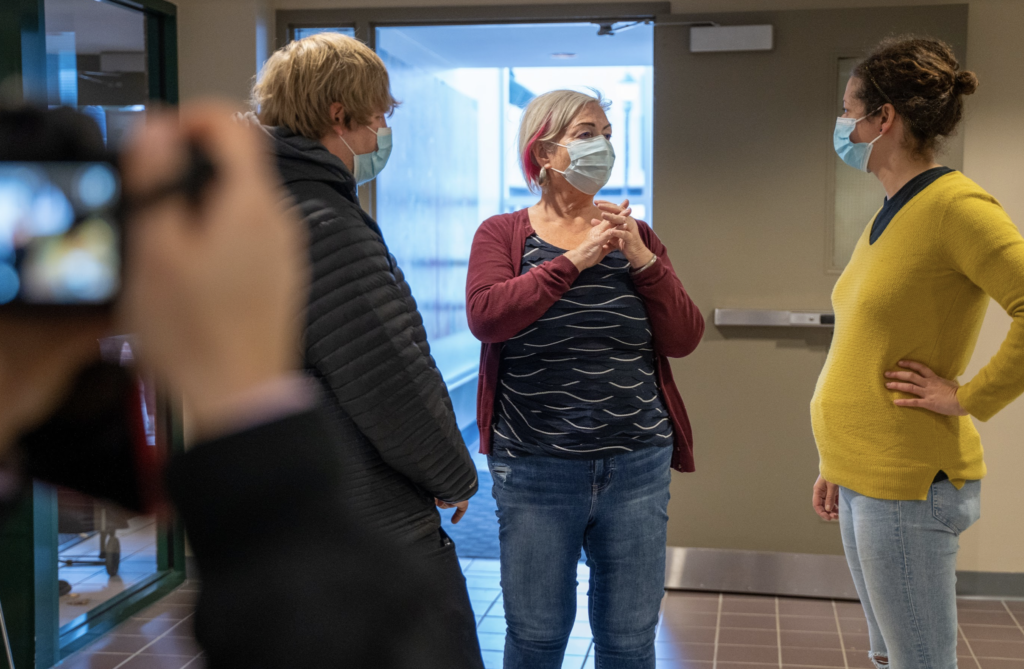 Every February my heart aches ever so slightly affected by what I consider to be forced romanticism; pink hearts, cupids, and red lips adorning cards with romantic musings, the crazy expectations, and ridiculous segregating of, what can appear to be, the more or the less loved.
Does the delivery of red roses on February 14 really mean you are truly loved? Or, does the inability to buy your sweetheart a special trinket mean that they aren't quite loved enough?
Media has a way of influencing our thoughts and then almost magically, without us even realizing it, our behaviours. We don't start out wanting more than is necessary to survive but somehow we become convinced that a seven-dollar greeting card and some heart-shaped chocolates is the best way to express our feelings.
This year if you are struggling to feel especially joyful you are probably not alone. It is no longer only the work we do through the Parkdale Food Centre that is heavy and seemingly never-ending, it is a disturbing global disease and a shockingly angry cry for attention that is overwhelming many of us.
In the midst of a month devoted to "love" I have heard about a family who hasn't eaten in days, read about a homeless man who lost toes to frostbite, listened to a differently-abled colleague talk about his inability to safely leave his downtown apartment, I have supported six staff through illness with Covid-19 and I've spent more than one sleepless night worrying about how we will continue to fund much-needed meals to social service agencies through Cooking for a Cause Ottawa.
Still, there is hope; small glimpses of humanity that remind me that collectively although we may fumble, we have the ability to do better for each other. It is in communicating these small, momentary sweet spots in life – the shared meal, holding hands, the kiss of a child, caring for an animal, a lingering conversation – that we may develop a vision for a kinder, more loving future.
My Valentine's Day will come when everyone has the means and opportunity to thrive.
Maybe I am a romantic after all?
Karen