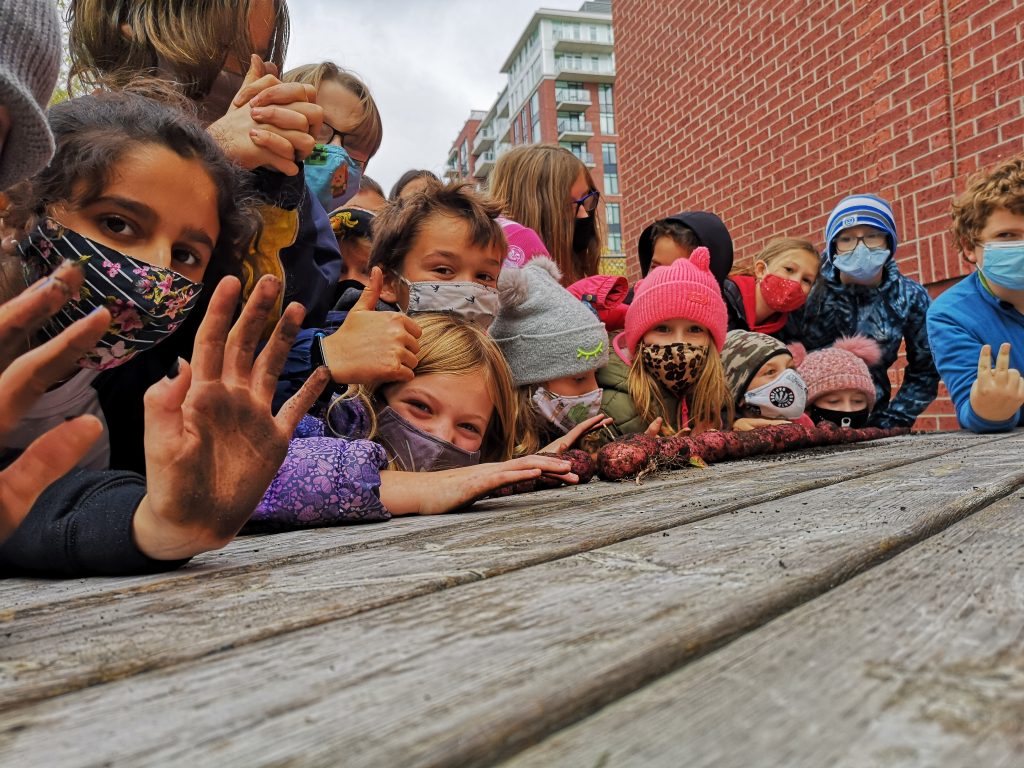 Last week at a Staff meeting, and then again at an Advocacy Committee meeting, Karin Freeman, Manager of Growing Futures, reminded us what it means to be a "Solutionary".
Solutionary – someone who sees opportunities where others see problems.
It's a word adults may not be familiar with. But if you are 8-16 years old and have taken one of our social justice workshops I'm hopeful that you identify with this good kind of disruptor.
Since 2016, Parkdale Food Centre has been making space for young people to become the fearless leaders our city needs, especially if we are ever going to solve the complex social challenges this generation faces. The Growing Futures program was created to empower youth to expand their minds.
Young people are open to new ideas; they are far less likely than adults to be constrained by the "wrong" idea which makes it exciting when developing ways to actively engage in their communities. Using food and creativity as catalysts for positive community action, our team continues to witness the transfer of solutions from these curious young change agents to their parents and other adults in their lives.
However, recognizing the potential youth have to influence our perspective is nothing new for Parkdale Food Centre. Does anyone remember the neon green and highlighter yellow shirts once worn in our first youth program?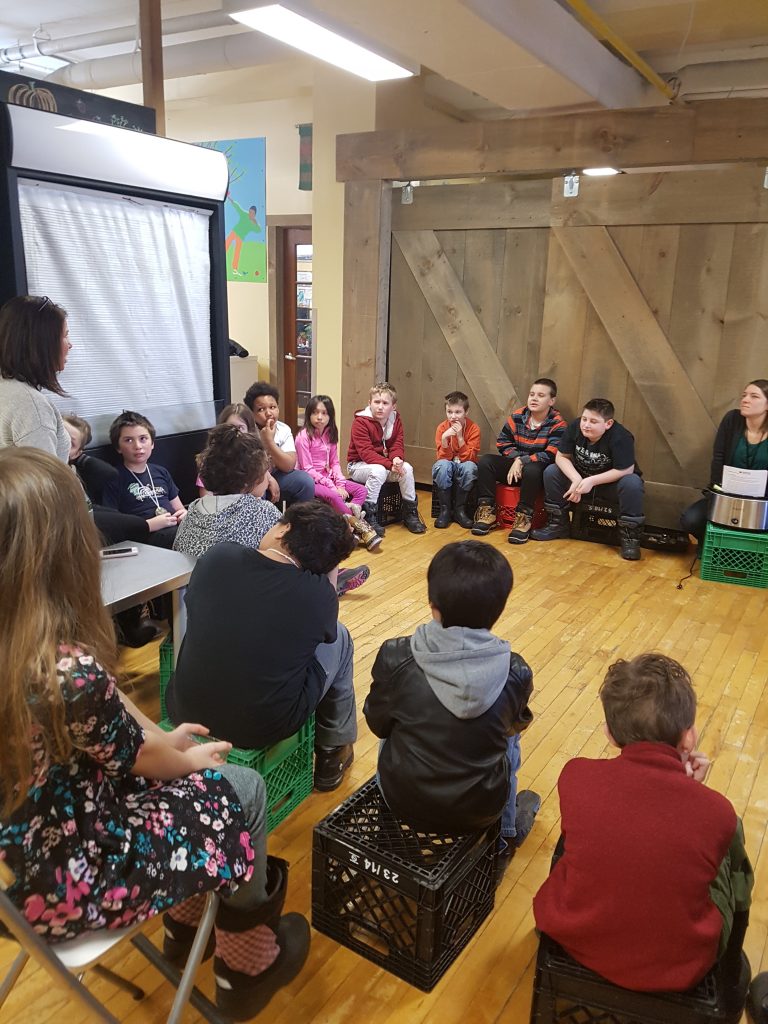 In 2014 the Forward Family Shelter in Mechanicsville, sadly, had all 19 rooms occupied by homeless families. While the converted old school and the programs offered by SWCHC provided some amusement for the younger residents, we knew it was the teenagers that were missing the most. It seemed to me that there were few positive outlets for their energy. A chance meeting, a spark of an idea, a $25,000 cheque and a Community's commitment to partnering with 13 youth all inspired a movement.
The youth called it Thirteen: A Social Enterprise.
On February 25, 2022 the 10th cohort of "13" graduated; that makes well over 100 youth 15-18 who have developed entrepreneurial skills, business acumen, garnered sales and public speaking experience, gained confidence, participated in untold number of community events, developed life-long relationships and gone on to post-secondary school knowing, hopefully, that their voices matter.
Recently, the United Way of Eastern Ontario presented program manager Meagan McVeigh and Thirteen: A Social Enterprise with their Community Builder Award.
Parkdale Food Centre believes in the power of young voices to question the status quo and to influence positive change. And we are grateful for the adults who have supported us to raise the curtain and present more Solutionaries to the world.