By Karen Secord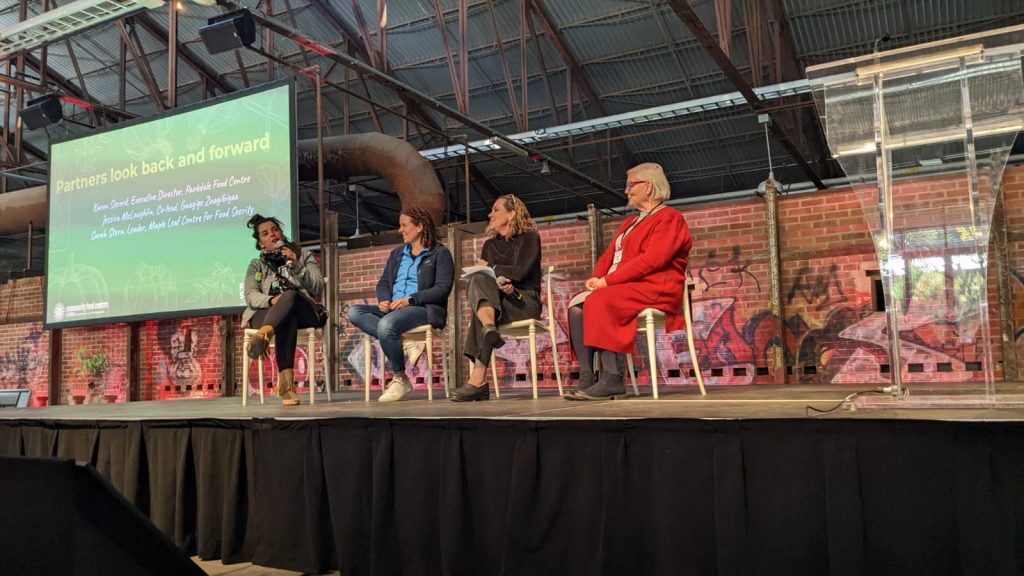 When change is the only constant, we will find new ways to come together
When I turned 50 my family and friends had a surprise party for me. As I recall, I really didn't feel much like celebrating anything; my life had been in transition and it often felt like I was floating in the dark, grasping for a "thing" that would ground me. But the evening took an unexpected turn when one after another young people who had spent time with me over the years stood up and told rehearsed stories about my, um, idiosyncrasies. Suddenly, I felt as though I was, and indeed always had been, exactly where I was meant to be. I laughed until I cried. And we all were reminded how much we had contributed to each other's lives.
I must admit, I struggle with the notion of hosting a lavish evening as a way to raise money to support the work we do at PFC – after school meals, virtual cooking classes, community meals, social justice workshops in schools, employment support, an advocacy team, and a social enterprise for youth. But the reality is that half of the funds we need to keep providing these vital services comes from you. Not from any level of government. Not from big business. Not from the Ottawa Food Bank.
We are a trusted voice and advocate for food security because you believe in us.
We have seen a 41% increase in demand for our grocery program in the past two months. One weekly free produce market has now morphed into three. We are seeing so many Neighbours on the brink of homelessness and with needs that we had to create a new position to provide support.
But then I remember my young friends and the gift of time, storytelling and fun they gave me all those years ago. (Well maybe not that many years!) And how much events like these are needed to buoy the human spirit. It has been three years since I have dusted off my fancy duds and told you how much your support has changed lives, and how much I have missed you!
The good work done by the Parkdale Food Centre cannot be sustained if we are in a constant state of hopelessness and despair. We can't merely survive each day, watching as the number of people settling in around our dining table grows and the complex issues presented to us become more and more acute. We must have spaces to celebrate all the amazing ways our Neighbours have risen up despite the many roadblocks oppression, racism and economic equality have put in their way. I am really looking forward to sharing with you the myriad of ways our incredible staff have responded in the midst of the ongoing crisis to make our programs better than ever.
So we planned a big event and got excited. We even began promoting it. Maybe we were being naive.
Sadly, "Alight the Night" at Parlour has been cancelled. The rising cases of Covid-19 and recent news of new variants reminded us that having an indoor, maskless event featuring food, drinking and dancing probably isn't the best idea.
I still want to see you and we still desperately need your support. Maybe you could drop around and say hello?