Our Board
The Parkdale Food Centre's Board of Directors is staffed entirely by volunteers. To send a request or comment to us please email us at board@parkdalefoodcentre.org.
Len Fardella, Board Chair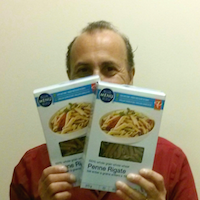 Len has been with the PFC since 2013 and was recently elected to Chairman of the Board. He is also a volunteer employment mentor with OCISO and is part of the St. Anthony Italia Daffodil Gala executive committee. He has lived in the area since 2000 and brings operational, marketing and business experience to the board. Len is the former chair of the Good Food Committee, a group of volunteers working to source and deliver nutritious foods for PFC clients, introduce healthy cooking including cooking classes as well as educate our clients about new foods and ingredients. "I was attracted by the Parkdale Food Centre's approach that seeks to not only address the immediate needs of hunger but also provides the tools – access to healthy foods, cooking classes, education and partnerships with sister organizations to assist our clients help themselves."
Bruce Brooks, Board Member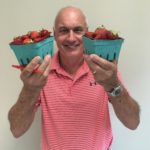 Bruce joined PFC in May 2017 and assumed the role of Treasurer. Bruce is a chartered accountant (FCA), a graduate of Queen's University and specialized as an expert in providing opinions on business valuations and the quantification of business losses. He was managing partner of his firm Collins Barrow Ottawa LLP for 14 years and a predecessor firm for 10 years. Bruce has been active on community based Boards over his 40-year career of professional practice in Ottawa. Since his retirement in 2012 he has become a member of the Rotary Club of West Ottawa, a Board member and Treasurer of the Rotary Home Foundation and a member of the audit and finance committee for the Rotary Home. Bruce is an avid but questionable golfer, skier (cross country and downhill), hiker and cyclist. He and his wife are avid travellers. Bruce is the Chair of the Board's Finance Committee.
Brett Serjeantson, Chair of the Technology Committee.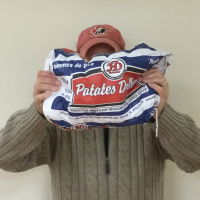 Brett has been with the PFC since 2006 and a Board member since 2009. Brett Serjeantson is the founder and CEO of MediaMiser Ltd., a media monitoring and analysis SaaS company in Ottawa. Brett originally designed and developed MediaMiser's patented solution. Brett is valued both for his holistic view of MediaMiser's overall mission and vision as well as for how he employs his instincts and skills to keep all employees focused on the key goals of innovation and client satisfaction. Recently, Brett has helped lead the computerization of the PFC and is working with other board members and volunteers to help with the digitization of client information to provide accurate forecasting of client demand.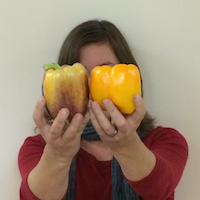 Christine Earnshaw, Co-Chair of the Good Food Committee. 
Christine has been with the Centre since 2013. She has 20 years of experience working in community and international development, with a focus on education. She is currently the chair of the Centre's 'Good Food Committee', which plans and implements programs to increase clients' cooking skills and knowledge about food. Christine believes firmly in the power of food to connect people and communities.
Don Flynn, Past Chair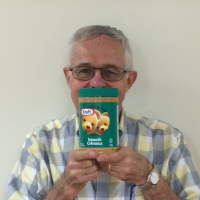 Don has been with the PFC since 2007 and was the Board Chair from 2010- 2016. Don has over 35 years of experience volunteering with Scouts Canada. He has experience as a leader, trainer, and various management roles. "Over the years it has become clear to me that there are people in our society who have difficulty in getting enough food to sustain them, for reasons that are varied and many. I feel that places such as the PFC can and do assist to alleviate hunger with good quality food for 3 to 4 days every month. Without these food banks and the many volunteers that support them, the lives of our clients would be the lesser for it."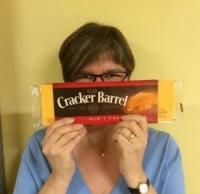 France Cyrenne, Treasurer 
France started with the PFC in 2014. Coming from the private sector, she has over 25 years experience in business and information systems consulting. France's experience in managing financials for concurrent projects is helping the PFC manage grant financials. She is also helping PFC to automate financial tracking and reporting.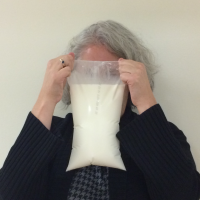 Hilary McVey, Chair of the Fundraising Committee
Hilary joined the board in 2013 taking over from her mother, who was one of the Parkdale Food Centre's founders. Hilary works in the high tech sector and brings her private sector experience in business to the Board. She remembers volunteering at the Parkdale Food Centre when it used to be in the old Parkdale Fire Station building across from Parkdale United Church. "Since the first days the Parkdale Food Centre opened their doors this cause has been special to our whole family. We are happy the PFC continues to evolve into a special place where all feel welcome. No one in our community should go hungry. Our sub-committee is raising awareness for what the Parkdale Food Centre offers and how people can help."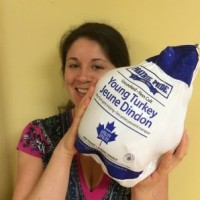 Laura Stuart, Member of the Good Food Committee 
Since joining in 2010 Laura has been a dedicated and active member of the PFC.  Presently working for Industry Canada as a Patent Examiner, Laura also spends one semester each year teaching Environmental Chemistry at Carleton University. "I was looking for volunteer opportunities in the community I call home.  I felt the PFC was a perfect fit given my interest in food equality and nutrition. I truly believe that education and shared knowledge are the keys to improving quality of life".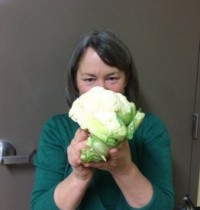 Lynda Hansen , Board Member
Lynda had the good fortune of bumping into Karen at the neighbourhood Metro store during a 'dairy blitz' in the Fall of 2012. She came for a tour of PFC, and has been volunteering ever since. "Karen's boundless energy and passion for providing good food for all is inspiring!" Lynda offered her assistance, along with co-workers at KWC Architects Inc., to design the layout of the new centre at 30 Rosemount, and helped to organize the various trades and volunteers to get the space fit-up for the new shopping cart model and demonstration kitchen. "I've met so many interesting and wonderful neighbours and volunteers over the past two years, and feel fortunate to be a part of it."

Nick Milanovic, Board Member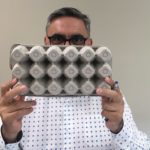 Nick joined PFC in 2017. He has lived in the neighbourhood since 2002 and brings extensive legal experience to the Board. Nick was called to the Ontario bar in 1996 and practiced labour law for a decade with a large national trade union. He has participated in litigation at all levels of Canada's court and administrative law systems and in landmark international trade and human rights litigation in the United States of America. Presently, Nick acts as a labour arbitrator, mediator and workplace investigator. He also teaches law as an Adjunct Research Professor in the Department of Law and Legal Studies at Carleton University where he has taught courses in the areas of labour, constitutional and human rights law. Nick is the Chair of the Board's Employee Engagement committee and a member of the Finance committee.
Sheila Whyte, Board Member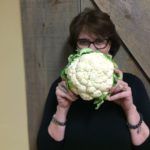 Sheila is the president/owner of Thyme & Again Creative Catering and Take Home Food Shop, an innovative leader and trendsetter in Ottawa's food and catering industry. Since the company's start-up in 1991, Sheila and her team have created an impressive catering company housing a take-home food shop, in-house bakery, retail shop, and thriving eatery – one of Ottawa's leading destinations for people who enjoy exceptional service and delicious food. Thyme & Again and Sheila are proud to support the PFC in their ongoing efforts to collaborate with local food initiatives that provide healthy, sustainable food. As a founding member of Savour Ottawa and Feast ON in Ottawa, Sheila has been called a "locavore pioneer" by The Washington Post. She helped create the annual "Harvest Table" community event bringing together farmers and chefs from across the city in a celebration of the harvest. Sheila continues to steer Thyme & Again towards community-minded projects and she is excited to contribute her experience to the PFC board, which she joined in 2016.