The Parkdale Food Centre's Board of Directors is staffed entirely by volunteers. To send a request or comment to us please email us at board@parkdalefoodcentre.org.
Christine Earnshaw
Chair of the Programs and Grants Committee.
Christine has twenty years of experience working in community and international development, with a focus on education and health. In 2015, she co-founded Tree Fest Ottawa, an Ottawa-based nonprofit organization that raises awareness about the importance of the urban forest and human/nature connections. Driven by an interest to make Ottawa more liveable, equitable and sustainable, she seeks collaborations with others to catalyze ideas into action. She holds a Bachelor of Arts from McGill University and a Masters of Arts in Geography and Northern Studies from Wilfrid Laurier University. 
Kathryn Leblanc
Kathryn started in the community food security sector in 2016, when she worked at the student-run food bank at the University of Ottawa. Kathryn later became the supervisor at the food bank, where she emphasized de-stigmatization, advocacy, and visibility through effective digital and media strategies. After holding several positions on campus, Kathryn moved to Parliament Hill where she now works in political communications. On top of her expertise in communications, she has an extensive background in governance and board work.
Landry Kalembo
Landry is a graduate student at the University of Ottawa and an aspiring Global Health scientist. His research thesis is focused on food insecurity, malnutrition, and maternal-offspring health outcomes in pregnant opioid users. He holds a bilingual Honours Bachelor of Health Sciences with a focus on population and public health. At 10, his family fled from their home in the D.R Congo, due to insecurities and civil war to relocate to Uganda where he lived with his family before immigrating to Canada. In Uganda, he attended English classes at an Adult Jesuit Refugee School (JRS) where he was offered a scholarship to attend regular school.
He has been a volunteer at PFC since 2015. In 2020, Landry founded the Kalembo Foundation,  a federally registered not-for-profit organization that aims to improve the health and education of vulnerable individuals living in Central and East Africa. Landry has witnessed how research impacts policy implementations and program delivery to the local community and hopes to take part in the high-level conversation, and raise awareness in the creation and development of creative solutions in the fight against poverty, illiteracy, and inequality among the vulnerable, especially those affected by low socioeconomic status both in Canada and abroad.
Len Fardella
Interim Board Chair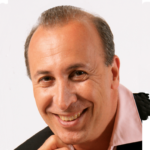 Len has volunteered with PFC since 2013; he joined the Board in 2014 and served as Board Chair from 2016 to 2019. He is also a volunteer employment mentor with OCISO, supports the Westboro Beach Community Association,  works with the Mindtrust Leadership organization and leads the marketing work for the upcoming 2020 Mindtrust Global Leadership Forum. Len has lived in Ottawa since 1984 and brings operational, marketing and business experience to PFC's board based on 25 years in the Ottawa high tech community. Len was attracted to Parkdale Food Centre's innovative and creative approaches to food insecurity, its social enterprise and its belief that the power of community and partnerships are central to solving these challenges.
Lynda Hansen
Lynda had the good fortune of bumping into Karen at the neighbourhood Metro store during a 'dairy blitz' in the Fall of 2012. She came for a tour of PFC, and has been volunteering ever since.  Lynda joined the Board in 2015 after helping with the move to 30 Rosemount Ave.  She is a member of the Health and Safety/Facilities Committee, looking after building related issues, upgrades, repairs and the like.  Her background is in architectural technology but she has recently switched gears and now bakes for living!  She can usually be seen at PFC on Thursday afternoons, trying to be useful. 
Mante Molepo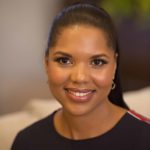 Mante is a lawyer and diversity and equity advocate. For years, Mante practiced international trade law and represented the Government of Canada in the negotiations of key free trade agreements, focussing on issues related to food regulation, labour and the environment. Mante is also a founding member of Parents for Diversity, an organization committed to achieving inclusive and non-discriminatory schools. In 2018, Mante was recognized as one of Canada's 100 Accomplished Black Women for her contribution to Canada's trade agenda and for her commitment to advocating for diversity.
Jan O'Donnell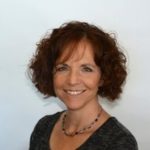 Jan O'Donnell is a CPA and a strategic finance leader specializing in providing contract CFO services to not for profits and charities. She brings her collaborative approach and extensive experience in budgeting and financial management, cash flow analysis, cloud based business tools, and business risk management both to her clients as well as organizations including Parkdale Food Centre where she is proud to sit on the board as Treasurer and support the innovation and community mindedness of this amazing team.
Sarah Rice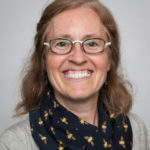 Sarah is a fresh new board member in 2019 and is looking forward to getting to know PFC and the people who help make it such an amazing place! She is a family doctor who has spent her career working at different Community Health Centres. For the past 14 years Sarah has been at Somerset West CHC, enjoying the aromas coming from PFC's kitchen at 30 Rosemount Avenue. She is a strong believer that everyone deserves an equal opportunity in achieving wellness and accessing healthcare in a dignified manner. When Sarah is not at the clinic, she is teaching family medicine trainees or delivering babies at the hospital. As an avid gardener, she invites you to come and taste her tomatoes. When there is a free moment, Sarah can be found hiking, camping or convincing one of her teenage kids to play a board game with her.
Mark Rollins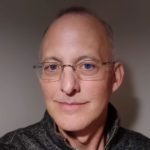 Mark and his wife Daintry have volunteered with PFC since 2017. Mark was intrigued by the potential of Growing Futures and The Thirteen Social Enterprise program that help empower the youth of our local community to overcome barriers to opportunity. Since then, he has been impressed by the commitment of the staff and other volunteers, amazed by the constant energy of the Centre, and he has seen the importance of PFC in providing healthy food to our Neighbours. "When you want to give back to your local community, food is a fundamental need with a big impact".
Mark joined the Board in 2019 after retiring from 35 years in the Ottawa High Tech community. He brings experience in technology and business analysis to the Board, where he is a member of the Finance Committee. Mark has prior volunteer board experience with the School Council of Nepean High School and a non-profit organization in the healthcare industry.
Contact Mark: 613-722-8019 EXT 114
mark@parkdalefoodcentre.org
Deb Abbott
Immediate past Board Chair

Deb has been with the Parkdale Food Centre since 2014 and became a member of the Board in early 2019. Over the course of her career at the Communications Security Establishment she led large multi-disciplinary teams and developed partnerships with local, national, and international organizations. Deb was also District Commission for the Girl Guides Bridlewood District in Kanata and was Co-Chair of two United Way Workplace Charitable