Karen Secord, Executive Director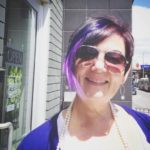 Karen landed on the doorstep of the Parkdale Food Centre in October 2012 without any real understanding of the work ahead of her. A lifelong storyteller, Karen believes that change happens one person at a time, one story at a time. And that good food has the universal power to bring people together. Karen's passion for people and commitment to social justice intersect at the Parkdale Food Centre, reminding her that this is what she has always been meant to do.
Alissa Campbell, Manager
Alissa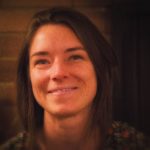 has been following her love for food from her days in the family vegetable garden as a child all the way to the Parkdale Food Centre. Along the way she has immersed herself in organic farming and spearheaded the growth of school gardens across the city. With a background in Environmental Studies and Food Policy, she is deeply committed to contributing to a stronger, healthier, more sustainable food system, and to bringing people together around the table.
Simon Bell, Kitchen Manager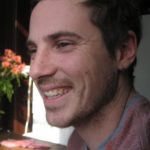 Simon has spent 15 years working in kitchens in Ottawa, Montreal, Vancouver, Paris and Taipei. He was sous-chef to Gold Medal plates regional and national winner Jamie Stunt, and was the head chef of the critically acclaimed Oz Kafe. Simon has spent the last two years as a consultant and cooking instructor. He has deep ties to the restaurant community as well as the local agriculture sector and has also represented Korea numerous times as a food ambassador at the travel and tourism show.
Meredith Davis,  Coordinator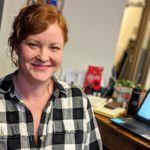 Meredith, has curated meaningful experiences around the table for most of her life. It was no accident that she landed on the doorstep of PFC, inspired by the work and commitment to the community she grew up in. With a background in Events, Volunteer and donor stewardship and employment standards she hopes that together, we may build a longer table.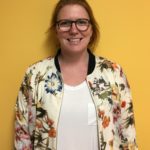 Meagan has been with the Parkdale Food Centre since 2016 as a volunteer doing Intake for the Foodbank. She has now taken on the role as Team Lead for Thirteen: A Social Enterprise. Meagan graduated with a degree in Social Work From Ryerson University in 2013 and runs a small farm business growing organic vegetables on the side. She believes that using food, you can create opportunity and connections in your community and beyond.
Rebecca McCaffrey, Youth Skills Development Coordinator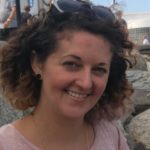 Rebecca has always had a passion for cooking, eating, and helping others access healthy meals and build food skills. Her background is in counselling, with a primary focus on helping marginalized youth overcome life challenges. She has supported youth to realize their potential, build life skills, and access the resources in their communities that will help them thrive as productive and valued members of society.  At PFC, Rebecca  works with youth involved at the Youth Now Farm, helping them to build life skills while obtaining and maintaining suitable employment during and after a farm-based internship.
Elle Crevits, Growing Futures Social Enterprise Coordinator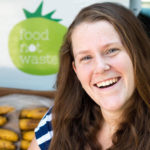 Elle comes from a farm in southwestern Ontario where she learned from a young age the importance of working hard and eating well. It was in Kitchener, studying Peace and Conflict at the University of Waterloo, that Elle first discovered her passion for food, business, and social enterprise. She started a small social enterprise, Food Not Waste, to reduce food waste and hunger in the community. Now in Ottawa, Elle runs a small side business teaching people how to cook and ferment from her home and is excited to use her combined passion for food and business at the Parkdale Food Centre.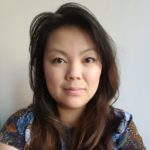 Susan has had a life long love of food since childhood. Upon moving to Canada in 2014, she sought out the PFC to volunteer as a way to get involved in her community.  Susan has a Masters Degree in Administrative Law and Policy from the University of Sydney, Australia and is bringing her skills and experience in guiding the work of the Ottawa Community Food Partnership.