Parkdale Food Centre congratulates Toby Sanger, winner of our online auction for Clementine. Toby won the auction with a final $850 bid. Len Fardella from PFC (left) Toby Sanger, auction winner and busy comparing art and real life (centre) and Don Monet, our painting donor (right) enjoy a moment with Clementine at the GCTC who graciously exhibited the painting during the auction. Thanks to everyone who participated and we will be back to do this again in the future.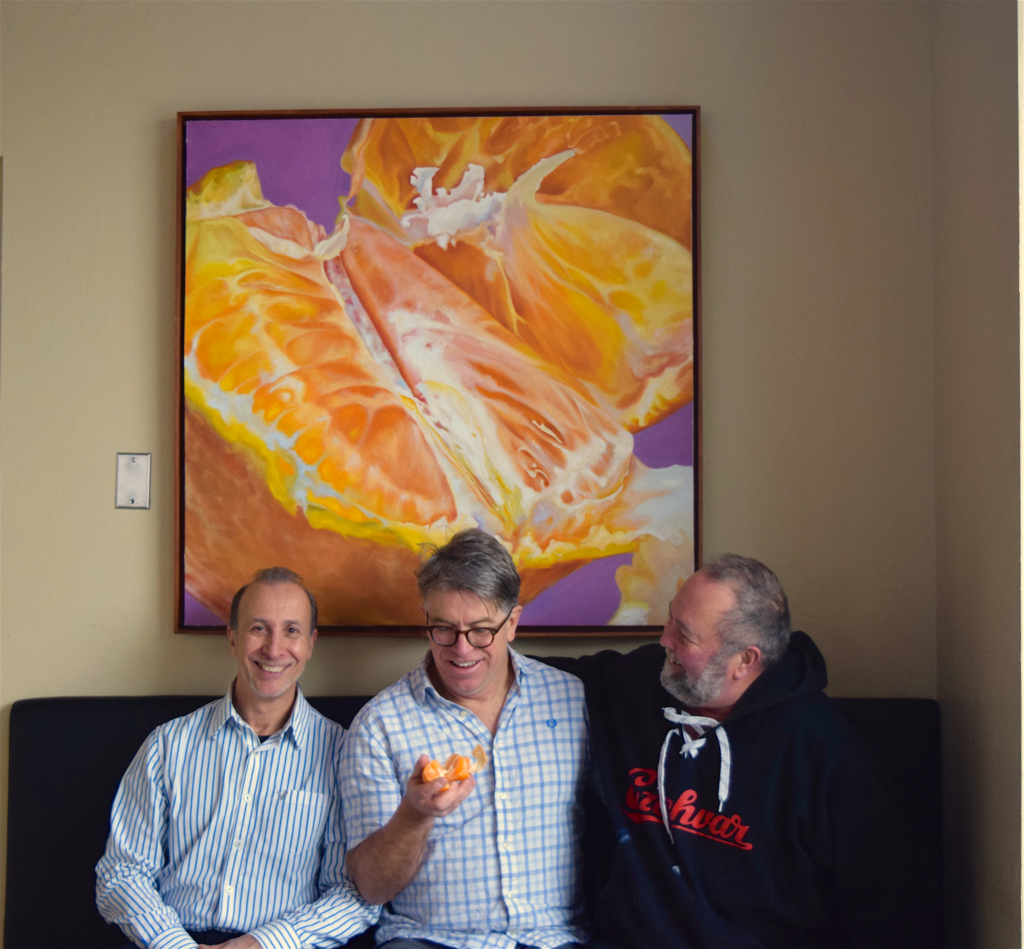 Clementine – Oil on canvas 40X40 inches by local Artist Heather Fraser (Photo by Nancy Mooney)
About the artist: Heather grew up in North Gower and completed a Bachelor of Fine Arts at OCAD University, which included a year sabbatical studying art in Florence, Italy. She graduated with distinction in 2013 with a degree in Drawing and Painting.