Contact the Parkdale Food Centre using the information below.
Phone: 613-722-8019 |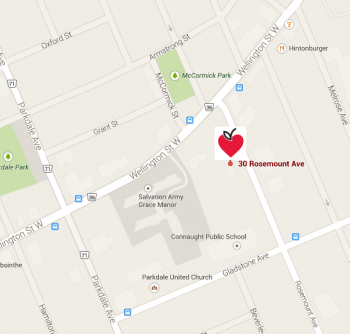 We are located at 2-30 Rosemount Ave, in the Somerset West Community Health Centre.
Our food centre hours are as follows:
Monday – Thursday 9am – 3pm
Our Mailing Address:
Parkdale Food Centre
2-30 Rosemount Ave.
Ottawa, Ontario K1Y 1P4
To donate food, visit the centre between 9am and 3pm from Monday through Thursday.
Connect with us on Social Media
Twitter: @parkdalefood | Facebook: https://www.facebook.com/parkdalefood | Instagram: @parkdalefood