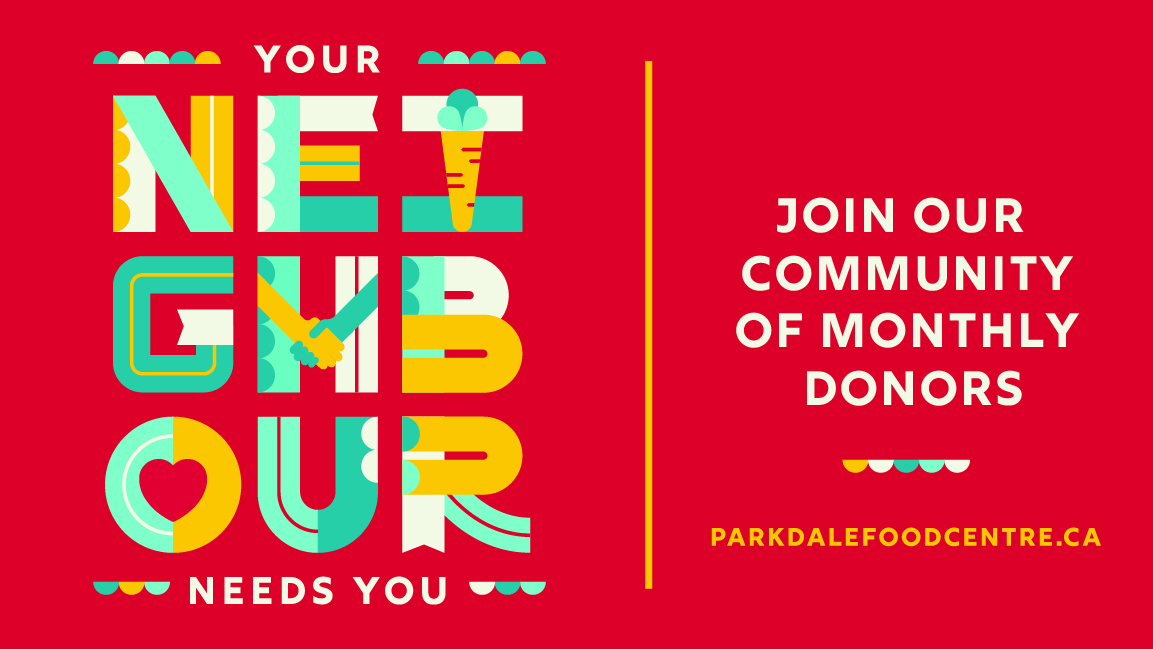 We are more than a food bank. Our work addresses food security through the power of good food and community by providing:
Accessible, barrier-free options to food
Adequate, nutritious, and safe food
Acceptable, culturally appropriate food
AGENCY – We believe in CHOICE. Our Neighbours choose the food they want & need.
If you are food insecure and require support, you shouldn't have someone else selecting your food for you.
Become a monthly donor today. Your donation will help provide nutritious food to Neighbours in the community. Click
here
to become a monthly donor today!
_____________________________________________________________________
We hope that you will partner with us to promote a healthier diet for our Neighbours in need. Donate foods that you eat, and food you would feed your family. Whenever possible, please donate fresh, local, and seasonal food. Not sure what to donate? Use our Good Food list as your guide:
Canned Fish (Tuna, Salmon, Sardines)
Canned Legumes (Chickpeas, Kidney Beans, Black Beans, Lentils)
Canned Tomatoes & Pasta Sauce
Peanut Butter
Pasta
Healthy Cereal
Oats, Flour, Barley, Rice
Dried Beans/Lentils
Fresh Fruits and Vegetables
Milk, Eggs, Butter
Gluten-Free Items
Tooth Paste, Tooth Brushes, Soap and Shampoo
Feminine Hygiene Products