It is officially sweater season! At this time of year we are usually welcoming dozens of groups to our kitchen to help us "fill the freezer" while they connect and celebrate the holidays as a team. Our typically busy kitchen feels even more lively and the wafting smells tell tales of cozy casseroles, hearty stews and warm baked goods soon headed for our community freezer.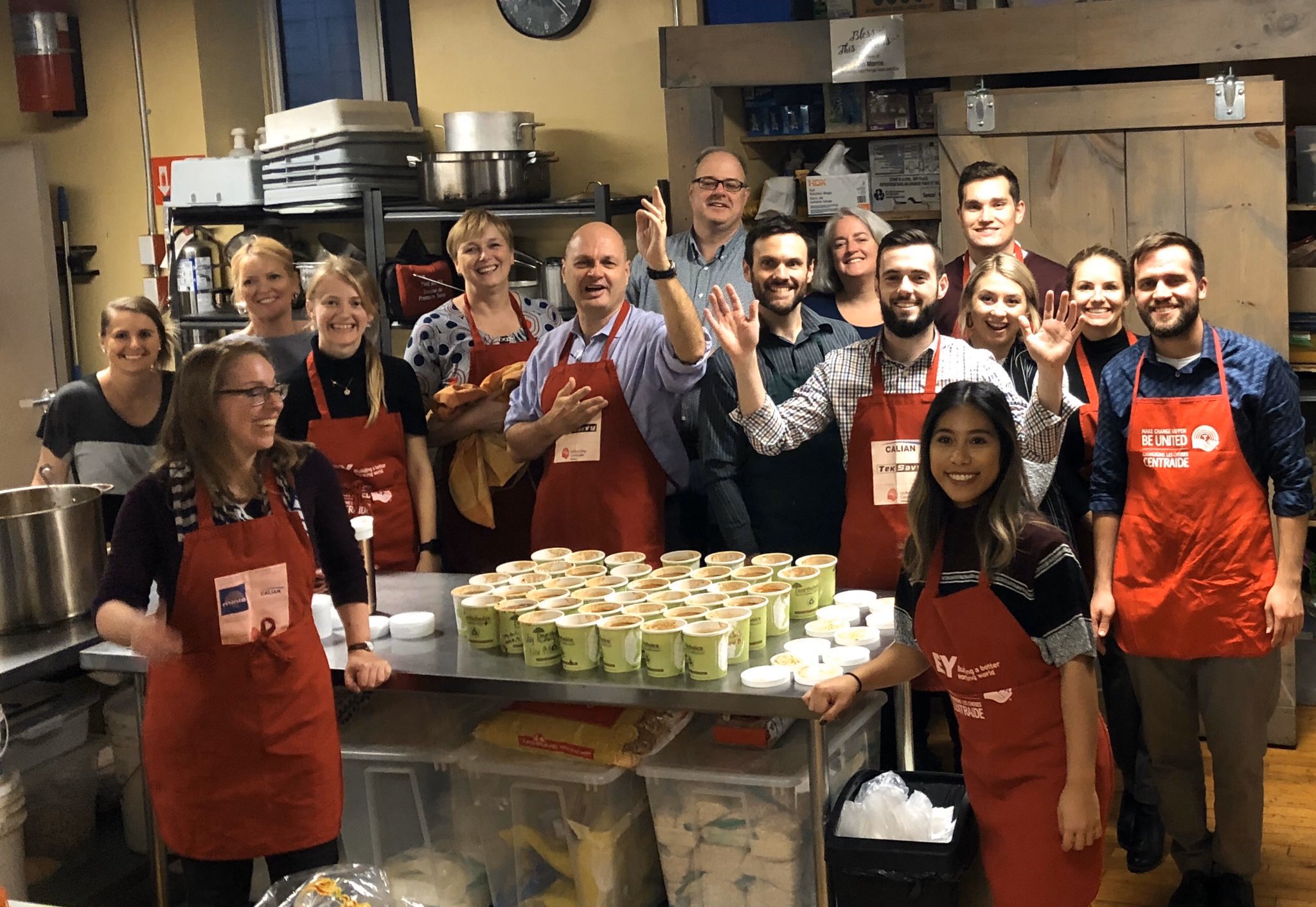 Many things have changed during the pandemic and our ability to host outside groups is one of them. But we miss you! And we still want to offer you the opportunity to connect with your friends, family and co-workers, over food, while supporting PFC. So….
Introducing – "Fill the Freezer – AT HOME Edition!"
How it works:
Find a group of friends, family or co-workers and sign up by contacting Anna@parkdalefoodcentre.org
You'll each receive a Zoom link to a virtual cooking workshop with Chef Anna
Anna will send you the chosen recipe and list of ingredients to purchase
On the day of, bring your device to your kitchen, lay out your ingredients and get ready to follow along with your group and Anna.
Afterwards, enjoy a virtual meal together!
Frequently Asked Questions: 
Is there a cost to participate?
Suggested donation of $40 per participant. You will be directed to a donation portal once your session is confirmed.
Is there a minimum number of participants?
We try to encourage a minimum group size of ten participants to respect the time and energy involved
Is there a maximum number of participants?
No 🙂
What days/times are available?
All Fill the Freezer – At Home Editions will take place at 12:30 pm on Thursdays. That day doesn't work? We are always willing to accommodate our Community!
What if someone in my group has allergies or dietary preferences?
We will do our best to accommodate any allergies or dietary preferences so that everyone can enjoy the meal!
I have more questions! 
No problem. You can email Anna at anna@parkdalefoodcentre.org with any remaining questions before or after booking.