UPDATE:
Fill the Freezer bookings are currently on hold! Thank you for your interest in supporting our work. We hope to connect and collaborate with you soon!
About the Community Kitchen:
At the Parkdale Food Centre the kitchen is a busy one. Our talented Chefs and Volunteers bake, prepare, cook and share nutritious food with the community five days a week.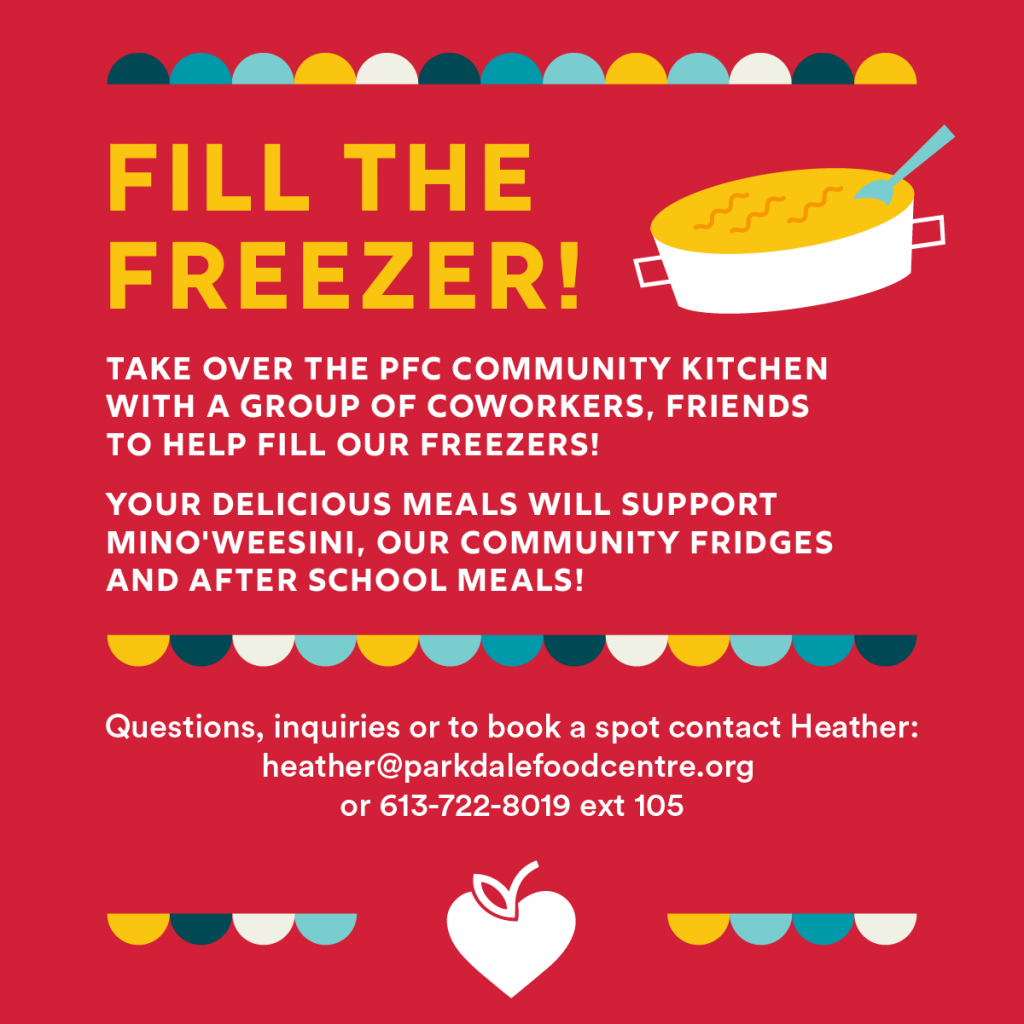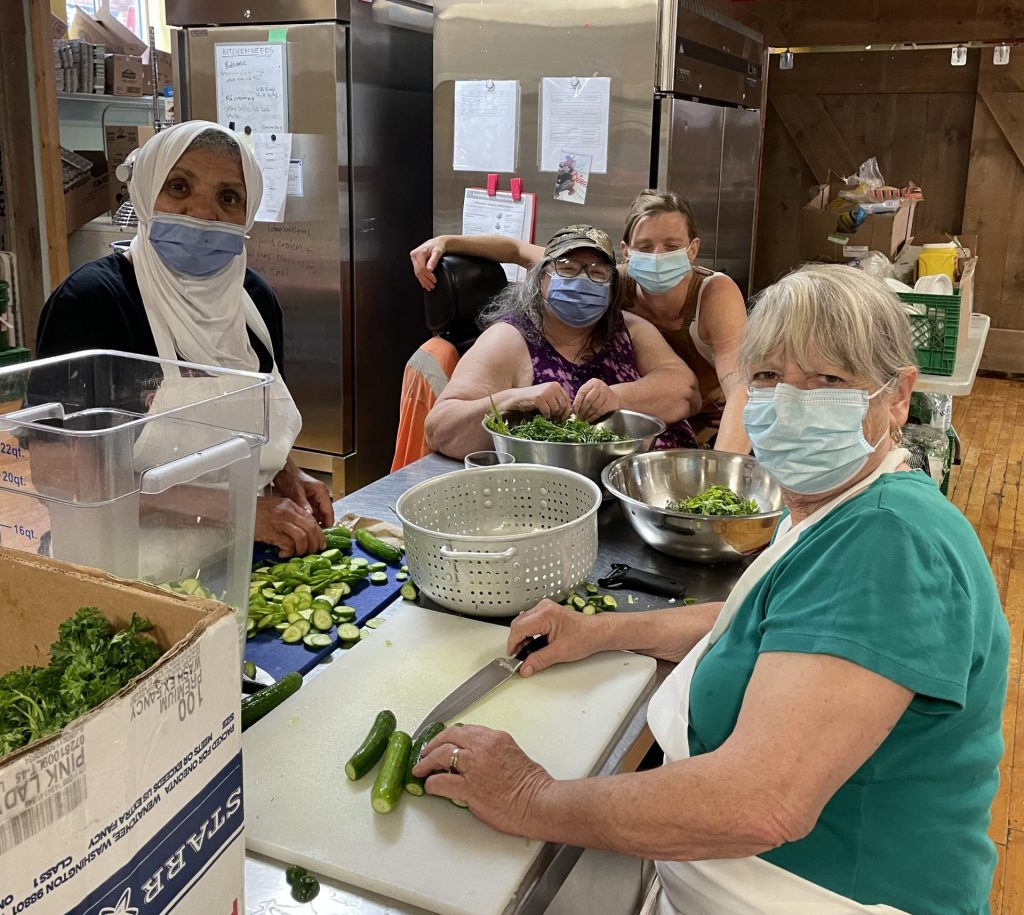 Our kitchen supports the following:
Support after school meals for 45 at risk youth aged 6-12 in (Y) our community.
Provide healthy, kind meals for Neighbours accessing food support through Mino'Weesini, our Grocery Program.
Help keep 'Road Runner' our Community Fridge stocked with delicious options.
Your commitment to supporting Neighbours through difficult times is still very much needed.
Amazing things happen, Neighbour to Neighbour. 
It is only together that we can share the power of good food and Community. 
Your kindness makes a difference!
Join us in creating an Ottawa where we all have the opportunity to live a healthy, connected and fulfilling life.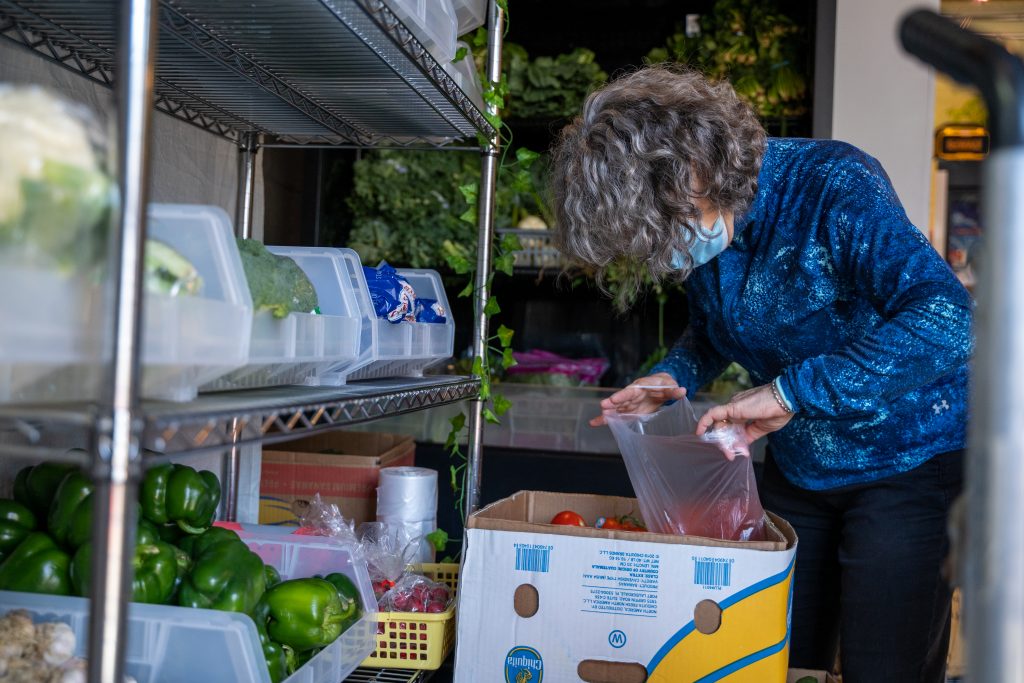 Your generosity has an enormous impact and will:
Provide Neighbours with opportunities to access healthy, barrier free food. 
Lend financial support for our Community-building programs. .
Help amplify awareness and advocacy for the human right to food and the end of poverty and food insecurity.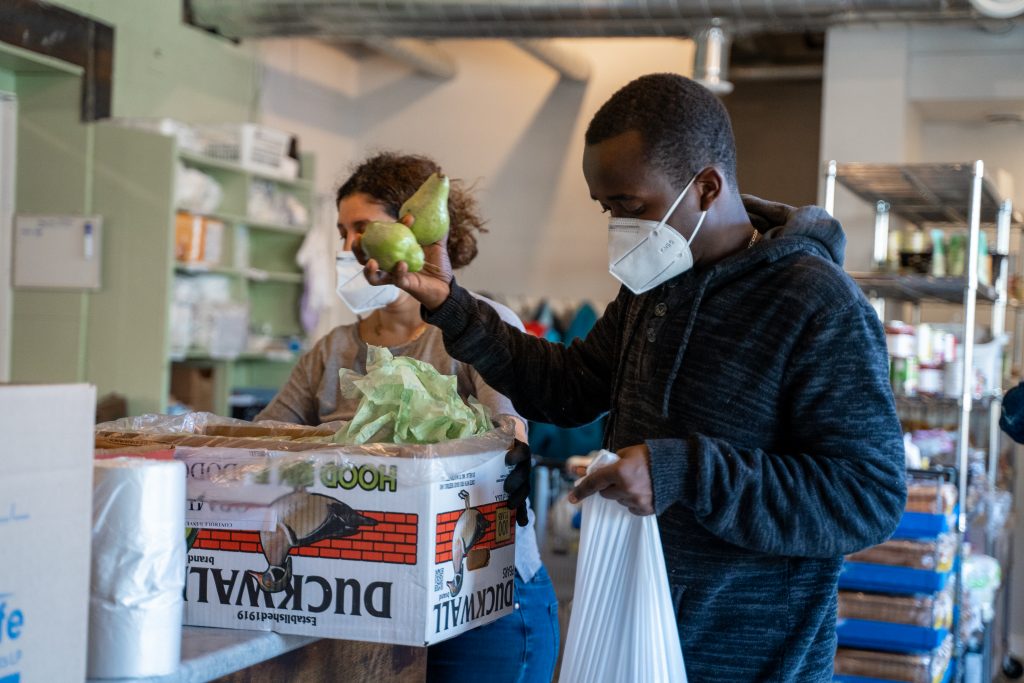 All Donations over $20 will receive a tax receipt. .
Our Charitable Registration Number is: 889365003 RR 0001
Sharing monthly with The Parkdale Food Centre makes you a vital ambassador in the work we do. You are part of a special collective of Neighbours with a vision for a more equitable community. Here's why we need your support:
1. Ensure all Neighbours have access to the food they need in order to lead a healthy and fulfilling life.
2. Help power our programming. All. Year. Long.
3. Support in building a city where everyone has the means and opportunity to thrive.
Consider sharing the gift of Securities directly with the Parkdale Food Centre. This kindness is simple to transfer and eliminates capital gains tax. 
Eligible gifts are: 
Bonds 

Futures

Publicly traded stock 

Mutual Funds 



To share securities, contact: meredith@parkdalefoodcentre.org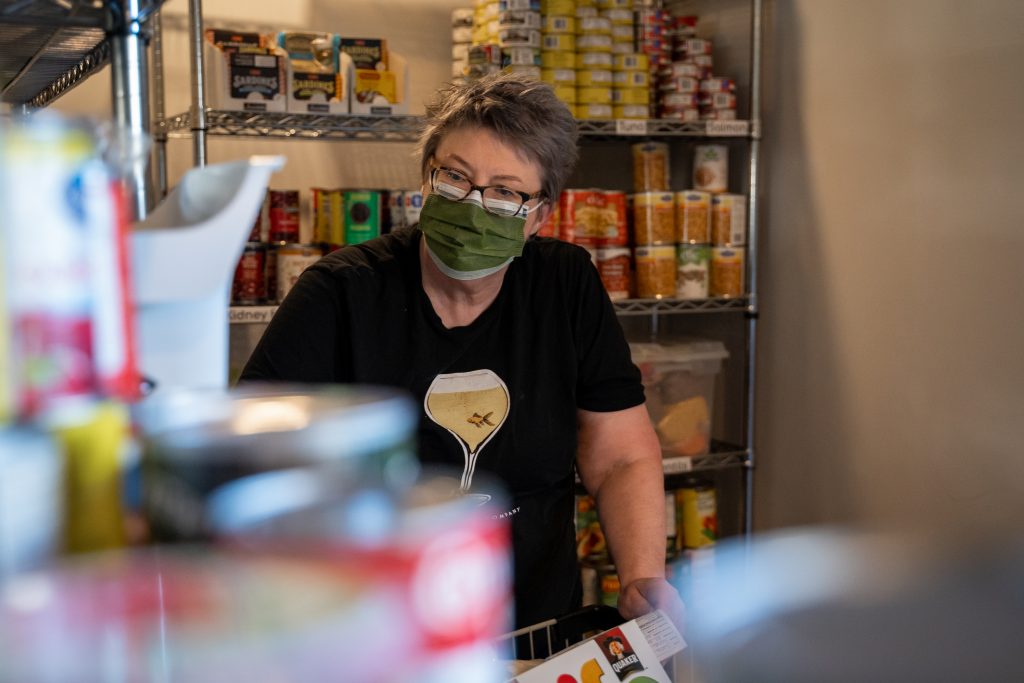 Host a community event?
Workplace challenge?
A school or corporate fundraiser? 
A garage sale?
A bake sale?
A lemonade stand? 
A birthday party?
Ways to share kindness with your Community are endless and we are grateful for all of them!
Hosting a Third Party Event Fundraiser?
Download our Third Party Event Toolkit here to get all the details!