Important note: Due to the ongoing COVID 19 pandemic, cooking workshops are cancelled until further notice.
In early 2013 we introduced a series of Crock-pot Cooking Workshops. They grew out of conversations with our neighbours who would often tell us about their limited access to a kitchen, or even access to a stove. Over and over we heard that crock-pots would be a useful tool for them, particularly as they loved to cook. They liked the idea of self-sufficiency and the freedom that comes with a crock-pot, and it simply became a question of making it happen. And so, the Crock-pot Cooking Workshops were born.
The approach for our workshops is simple and straightforward. We bring together our neighbours along with a chef who is eager to share their skills and some interesting recipes. Everyone works together to prepare the recipes and then we all sit down to enjoy a communal meal with what they have prepared. Each new participant leaves with a crock-pot of their own.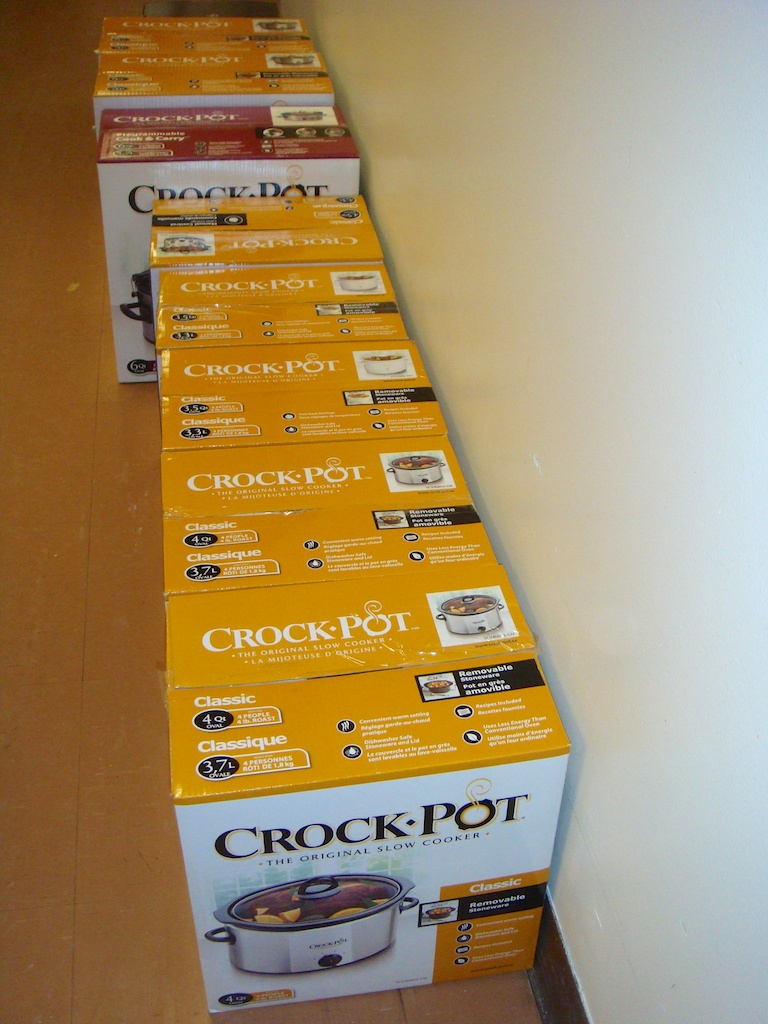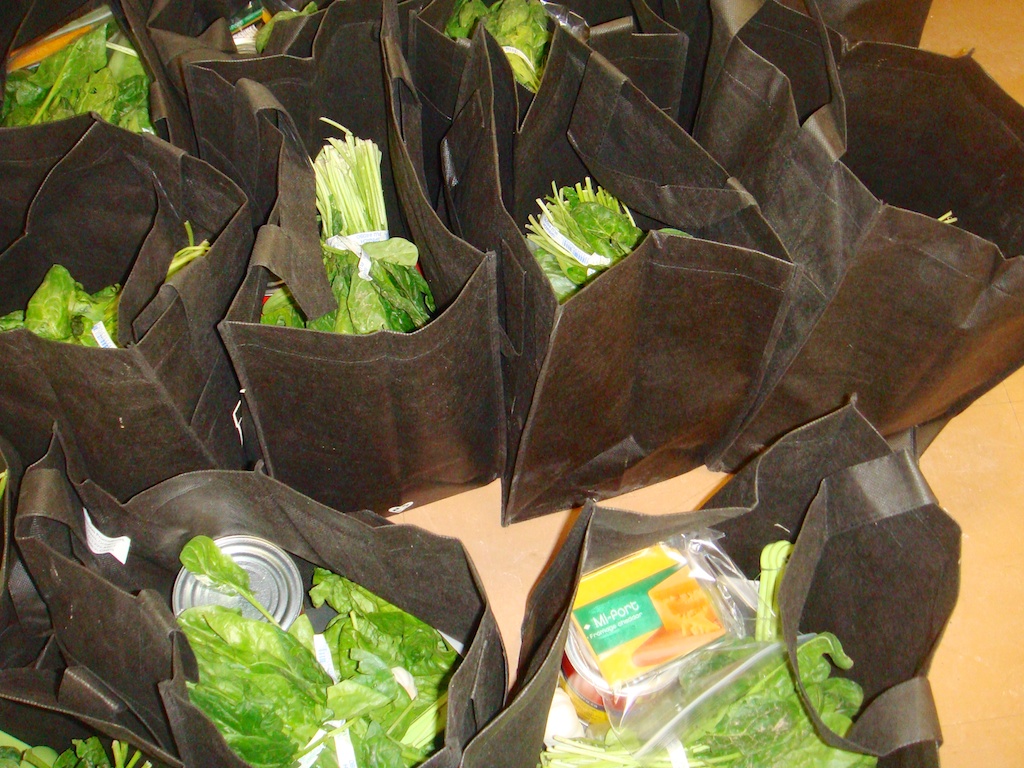 The workshops are as hands-on as possible and everyone who wants to participate is welcome; register by contacting Simon at simon@parkdalefoodcentre.org or by calling 613-722-8019.  You can check out the workshop schedule on our
event calendar
.
And what about our chefs? We love them! Chefs for our workshops come from a variety of restaurants from all over our community and the rest of the Ottawa Area along with volunteers who want to share their love of food and their passion for cooking.
We are always seeking donations of financial support for our workshops that enable us to purchase the ingredients for each recipe, as well as donations of new crock-pots (3.5L or larger). Please feel free to drop by and visit us with your donation, or make an online donation. Your contributions are greatly appreciated.
If you'd like to learn about past workshops, read the summaries of past workshops on our blog.
Your support for our cooking workshops is greatly appreciated.You  can make an online donation by clicking the Donate Now button below or just drop by our food centre on Tuesdays and Thursdays.