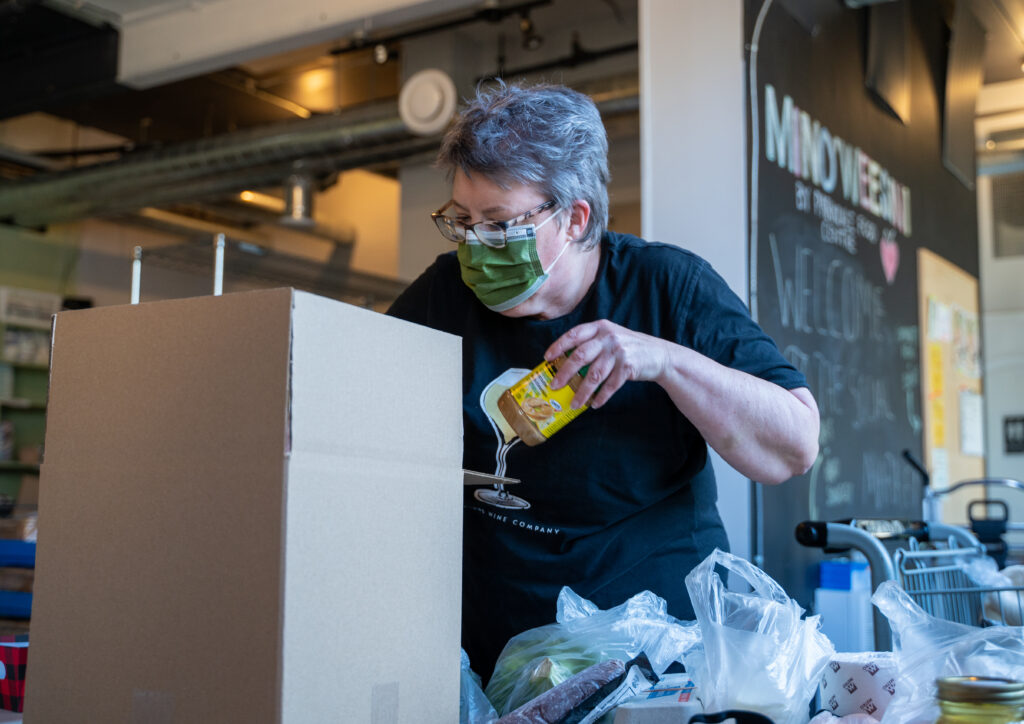 Welcome to our Grocery Program!
Please note this is at a new location. 5 Hamilton Avenue North! We're open for in-person shopping!
Tuesday: 2pm – 4pm & 5pm – 7pm
Wednesday & Thursday: 11am – 4pm
Drop-in or make an appointment
*Please wear a mask and bring your reusable bags.

Coffee & Conversation:
Every Wednesday from 9 AM to 10 AM for coffee & and a light breakfast at Parkdale Food Centre located at 30 Rosemount Ave.C
Fresh Eats
Enjoy a fresh no-cost produce market.
 Available every Friday from 1-2 PM, at the Hintonburg Community Centre at 1064 Wellington Street West.
Community Fridge & Pantry
Located in front of the Parkdale Food Centre at 30 Rosemount Avenue – Road Runner will share good food. Kindly remember to take what you need and leave what you can.
For additional resources across the city, please visit the Advocacy page for more information.