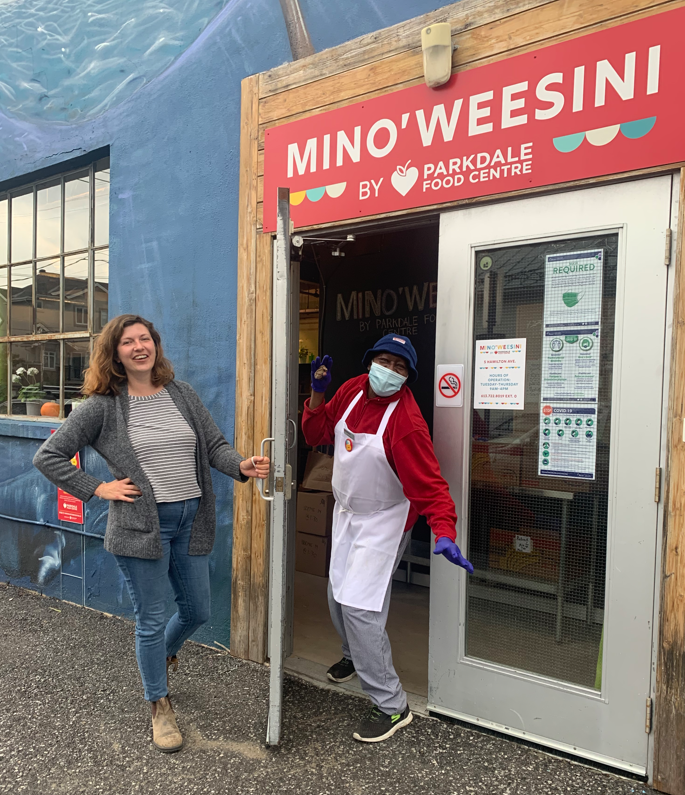 Located at 5 Hamilton Ave North, close to Parkdale Park
DROP-IN HOURS
Tuesday & Wednesday: 5pm – 6:30pm
Thursday: 10:30am – 12pm & 1pm – 3pm

APPOINTMENT HOURS
Tuesday & Wednesday 10:30am – 12pm & 1pm – 3:30pm
*Please note Mino'Weesini operates on a catchment basis for Neighbours in the Parkdale area. Delivery is no longer available. Thank you for your understanding at this time.
Find your catchment here https://www.ottawafoodbank.ca/get-help/
Mino'Weesini Bookings: www.booking.appointy.com
Coffee & Conversation:
Every Wednesday from 9 AM to 10 AM join us for coffee and snacks at Parkdale Food Centre, 30 Rosemount Avenue.
Community Fridge & Pantry
Located inside 30 Rosemount Ave, this fridge and pantry is open Tuesday to Thursday from 9am-2pm.
 Kindly remember to take what you need and leave what you can.
For additional resources, visit the Advocacy page!