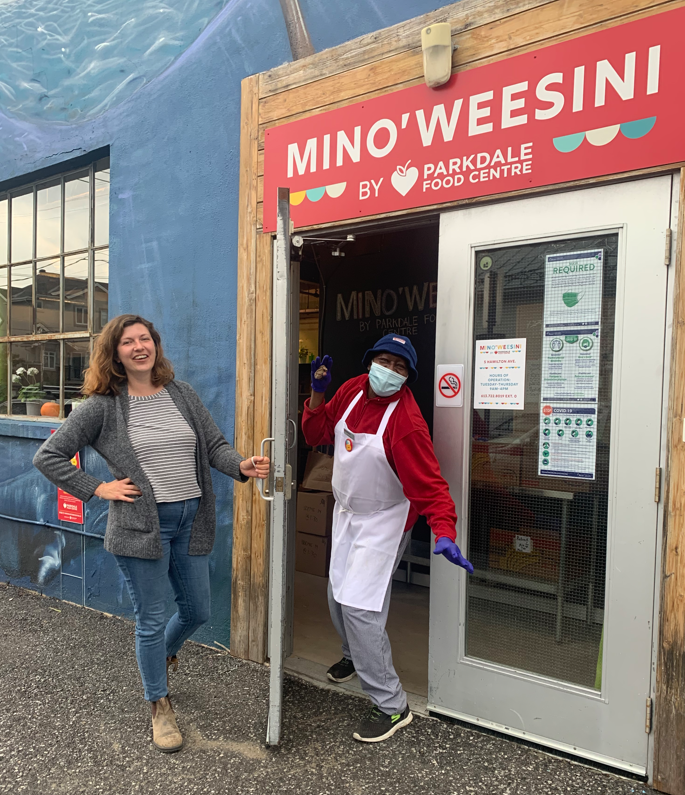 Located at 5 Hamilton Avenue North!
We have new times starting in November 2022
DROP-IN HOURS
Monday & Tuesday: 1pm – 4pm
Wednesday & Thursday 10:30am – 12:30pm
APPOINTMENT HOURS
Tuesday 10:30am – 12:30pm & 5pm – 7pm
Wednesday & Thursday: 1pm – 4pm
*note delivery is no longer available*

*Please continue to wear a mask and bring your reusable bags.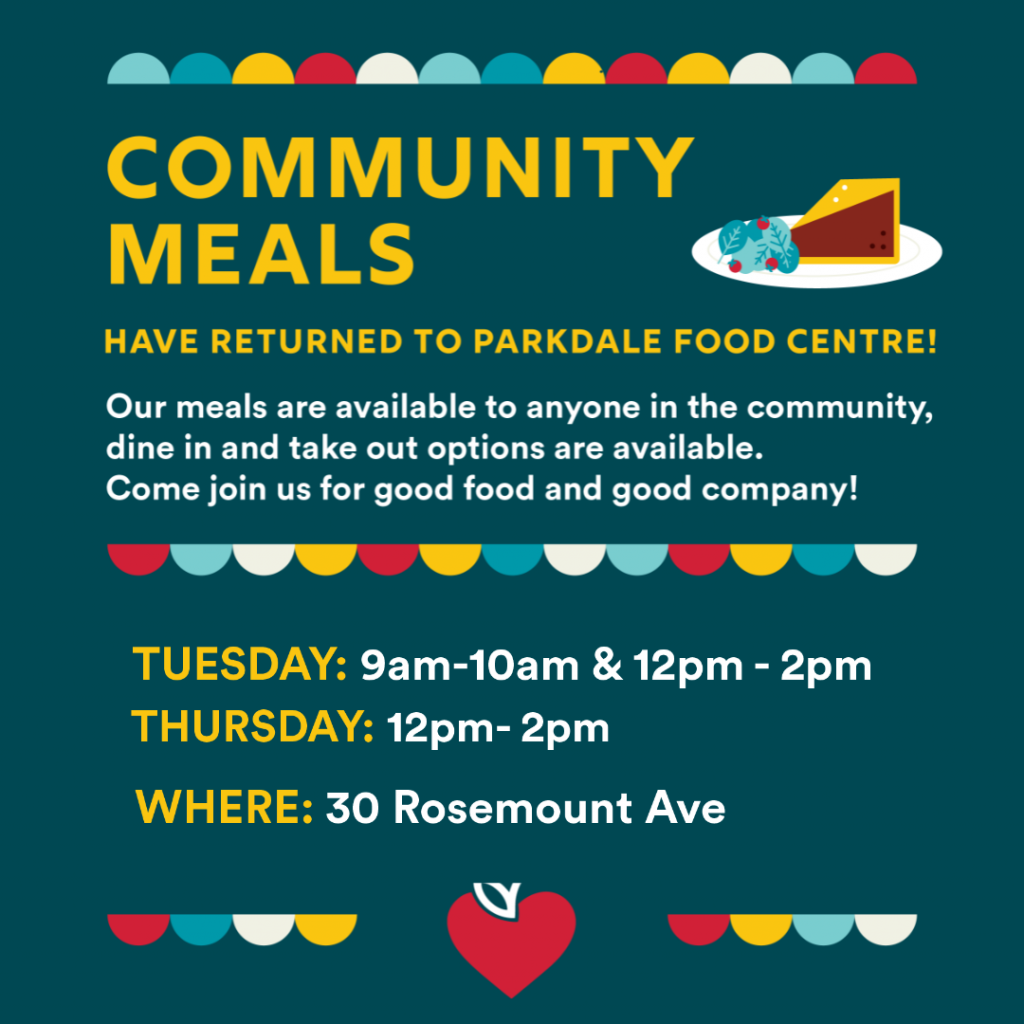 Community Meals Have returned to Parkdale!
Meals are available to anyone in the community. 
Dine in and take out options are available. 
Location: 30 Rosemount
Come join us for good food and good company!
Tuesday 9am-10 & 12-2pm 
Thursday 12pm-2pm
Coffee & Conversation:
Every Wednesday from 9 AM to 10 AM for coffee and snacks at the Hintonburg Community Centre – 1064 Wellington Ave
 Fresh Eats
Enjoy a fresh no-cost produce market.
 Available every Friday from 11 AM-12 PM at 3 locations:
1064 Wellington Street W
 280 Rochester St
18 Burnside Ave
Community Fridge & Pantry
Located in front of the Parkdale Food Centre at 30 Rosemount Avenue
 Kindly remember to take what you need and leave what you can.
The Caring and Sharing Exchange Program provides those in need with food hampers or food vouchers during the holiday season.
If you receive financial assistance from Ontario Works, please call your Ontario Works case worker before November 25 to be referred to the program.

If you are not receiving Ontario Works, please call 2-1-1 and a partnering agency can refer you to the program.
Neighbors can also register at 30 Rosemount between 9am-3pm Mon-Thurs *Ask for Carissa

Please note:
Food vouchers are mailed.
You will be called for delivery of food hampers.
Supply is limited, so food vouchers and hampers are not guaranteed
For additional resources, visit the Advocacy page!