There are many Volunteer opportunities at PFC – you make the most of it! Most of our regular shifts are Monday – Friday from 9am-3pm, during which you may be involved in helping with any of the following activities:
Preparing food orders
Unloading deliveries
Sorting and packaging food
Shopping for Neighbours
Delivering grocery orders
Youth programming
Kitchen assistant
After hours, many Volunteers participate in fundraising and community events or support our Advocacy work.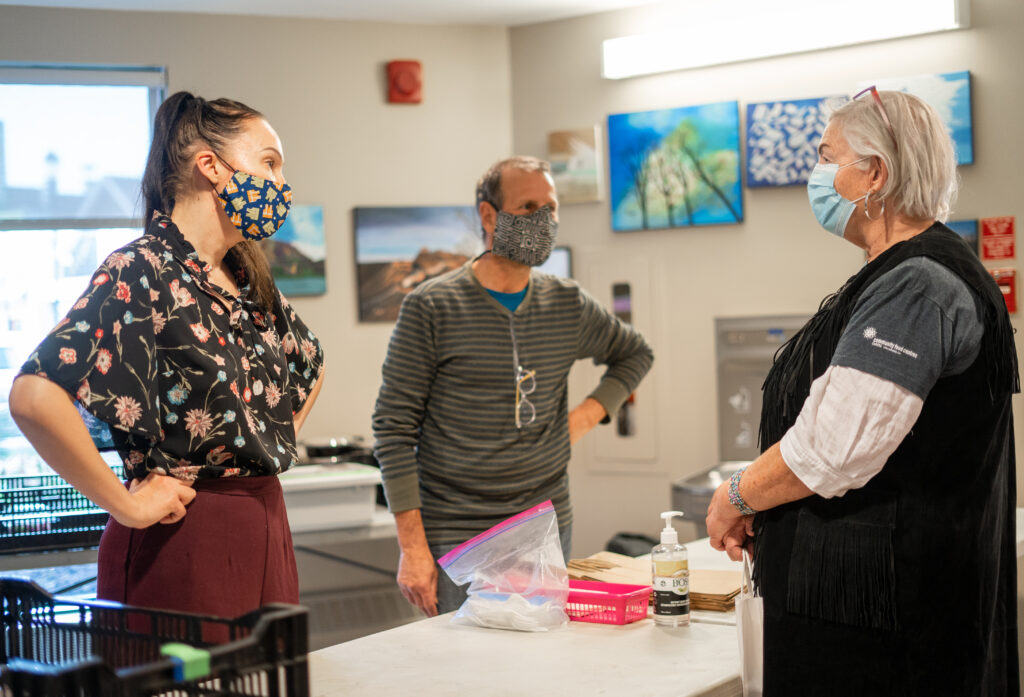 Are you interested to join the collective of PFC Community ambassadors? 
Come to our next mandatory Volunteer info session!
September 20th, 5:30-7:30pm
Email: Heather@parkdalefoodcentre.org for more information.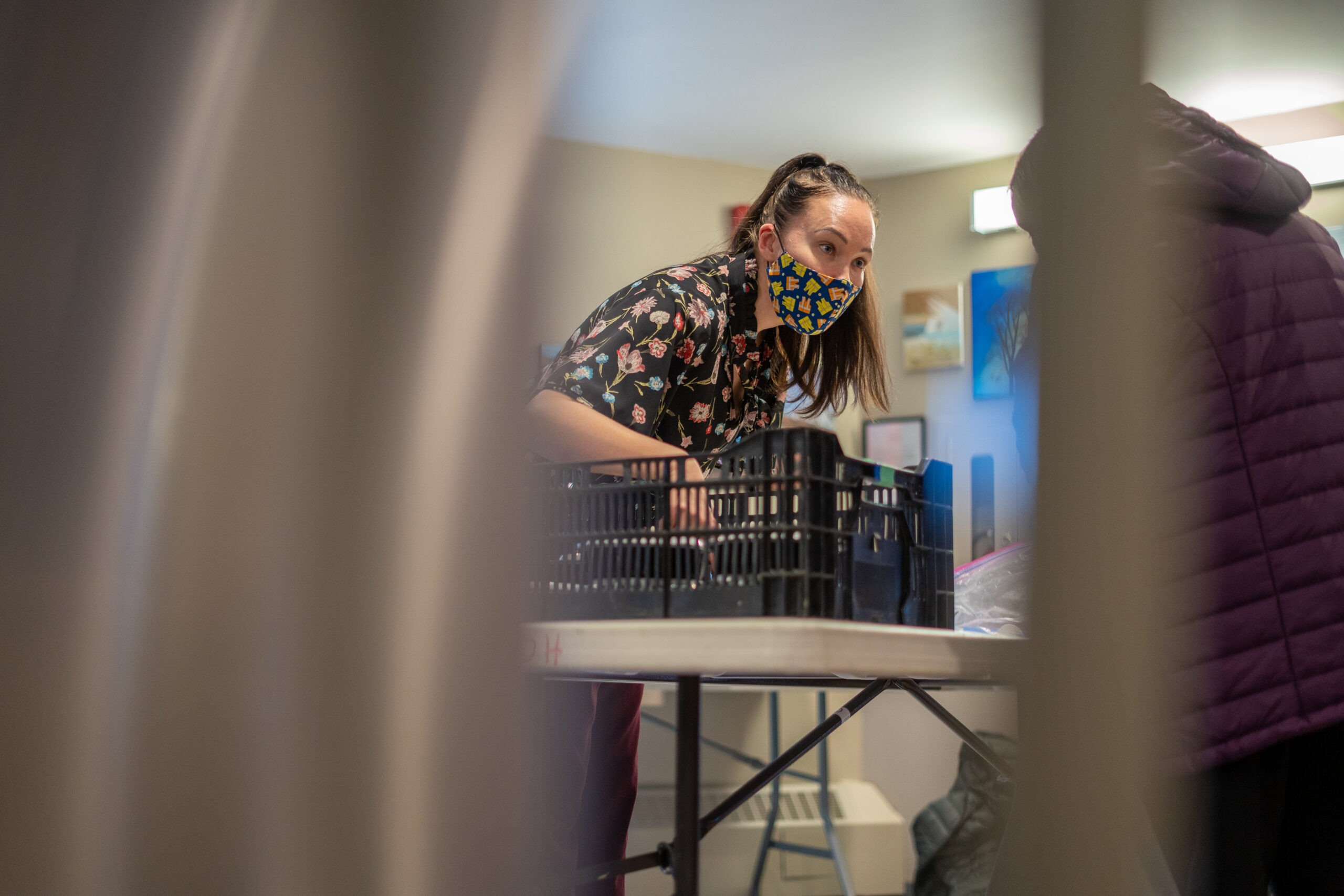 Volunteers are our Community ambassadors. Collectively, we share the belief that:
  1.  Nutritious, wholesome food is a basic human right, and is fundamental to building positive physical, mental, and emotional health.
  2.  Everyone, regardless of their economic means, age, gender, abilities, or ethnicity, deserves to be treated with dignity and respect.
  3.  A physically and emotionally safe environment is key to building strong communities.
  4.  Positive social change happens one person at a time.
  5.  Partnerships create strong communities.
  6.  It is our responsibility to challenge inequalities and raise awareness.
  7.  Creativity and innovation are to be encouraged and embraced.
  8.  Engaged staff and volunteers are vital to our success
  9.  Being a leader, and encouraging leadership in others, will create momentum and growth.00
Volunteer Resources and Information
We're so happy to be welcoming you back to Volunteer with our Grocery Program and Community Kitchen!
Important Notes!
🍎 Immunization declarations are mandatory for all onsite Volunteers.
🍎 If you have not yet filled out your immunization declaration form please download here and email it to vaccine@parkdalefoodcentre.org
🍎 Surgical masks or KN-95 masks are mandatory while inside PFC + Mino'weesini. If you require masks, please reach out to heather@parkdalefoodcentre.org
🍎 Rapid tests are available to all on-site Volunteers at both locations.
Vaccine Declaration for Volunteers.
Please note this must be completed on or before any Volunteer shifts.
Download and print the form here: PFC COVID-19 Volunteer Immunization Declaration Form
You can fill out the form on-site, or we can provide printed copies.
Covid-19 Information and Resources for Volunteers 
Self-Access

prior to every volunteer shift

Strictly adhere to

physical distancing

guidelines laid out by

Ottawa Public Health

, 2m apart even when wearing a mask!

Disinfect high touch surfaces frequently (eg. shopping carts, tables)

Minimize touching your face

Volunteers are required to

wear a mask

, or face cover (nose and mouth) throughout the entire shift

Wash your hands frequently (best) or use hand sanitizer frequently

Stay home if you are feeling sick!​
OTTAWA PUBLIC HEALTH RESOURCES