We want to extend our thanks to some of the great members of our community that have been so generous to the Parkdale Food Centre lately, including our new friends at terra20, and the Kitchissippi United Church Women.
terra20

Thanks to everyone who nominated us for terra20's  "favourite community initiative." We were honoured to be recognized and to receive 10% of the terra20 preview evening proceeds. Sales were brisk on the opening night and we received $1000 from the terra20 team. Amazing! These funds will help to address our budget shortfall so that we can continue to provide our neighbours in need with wholesome food and other programs aimed at building healthier, more connected communities.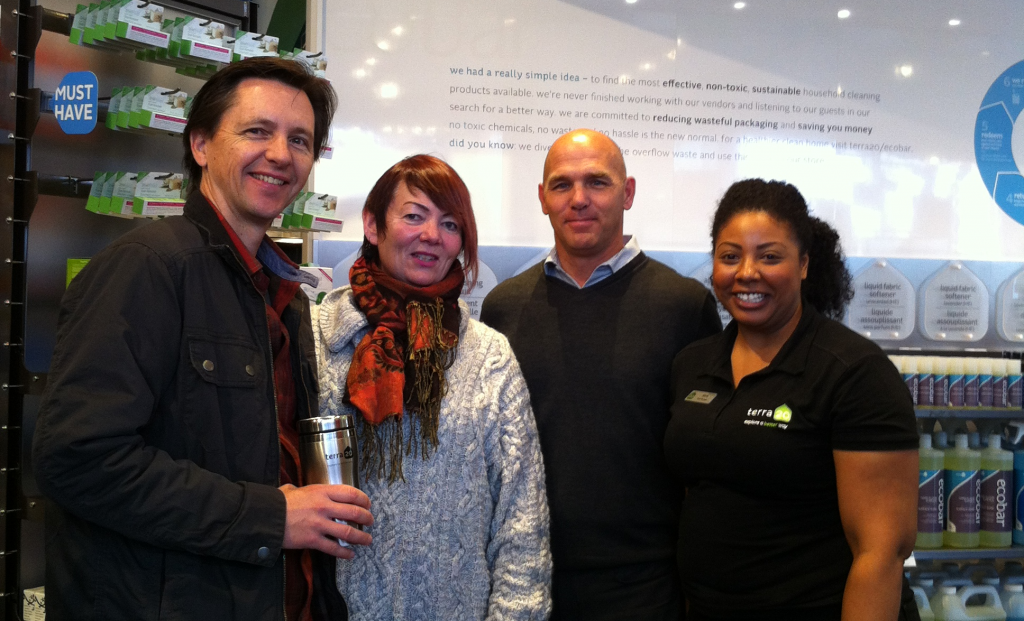 If you haven't already visited terra20's new store at 1304 Wellington St. W., drop by and say "thanks" to the team for lending a hand!
Kitchissippi United Church Women
Special thanks are also needed for the Kitchissippi United Church Women (UCW) who raised over $3300 at their annual fall rummage sale. The UCW will be donating 50% of the proceeds, or over $1600,  to the Parkdale Food Centre in support of our Christmas and Good Food Box Family sponsorships. We are incredibly grateful to the ladies at the UCW for their friendship, support and commitment to making our community a more loving, supportive and welcoming home for individuals and families in need.