In January, Petit Bill's hosted a Tutored Whiskey Tasting and Food Paring evening, featuring a great selection of whiskies and bourbons from Beam Global along with an excellent five course dinner prepared by Petit Bill's chef Glen Sansome and this team. Petit Bill's has hosted similar events in the past, with a portion of the proceeds going to the Parkdale Food Centre. In fact, last year's Bourbon evening raised money for us and this year was an even more successful repeat performance.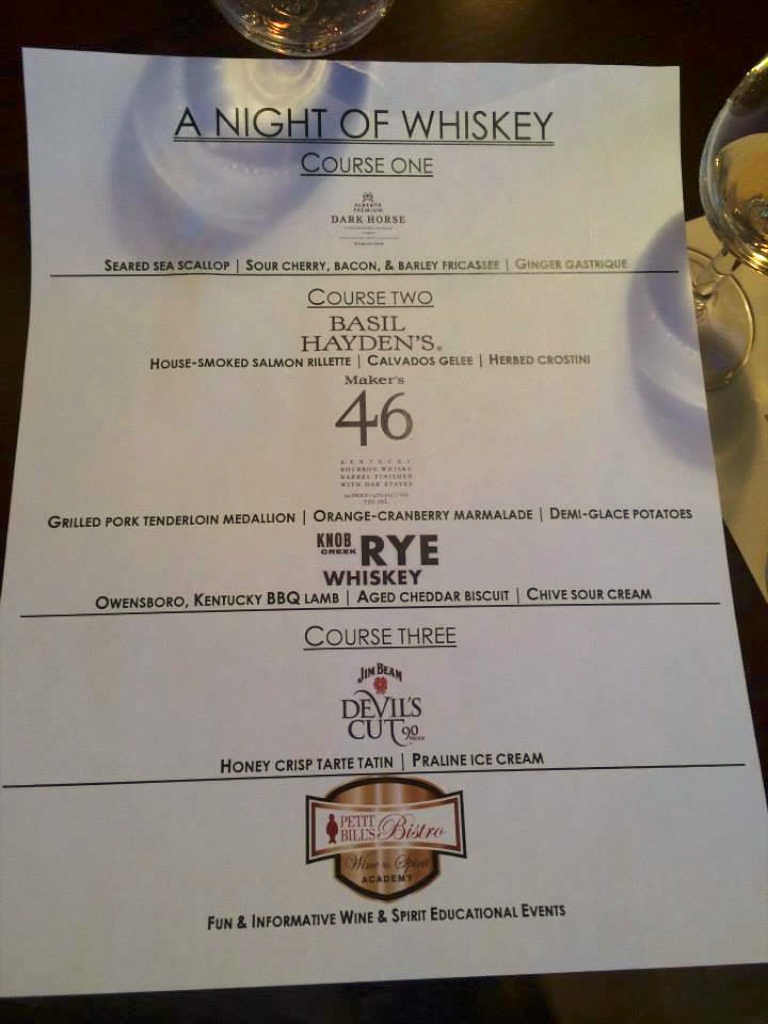 It was a sold out event and I counted myself lucky to have gotten a ticket. The warmth of the packed restaurant contrasted with the rather cold January evening. 48 guests were welcomed by co-owner Randy Fitzpatrick and we kicked off the evening with an awe-inspiring barrel-aged maple/bacon Manhattan. We even walked away with the rather simple recipe for creating your own bacon-infused whiskey.  Any recipe that starts with a pound of bacon is guaranteed to end well!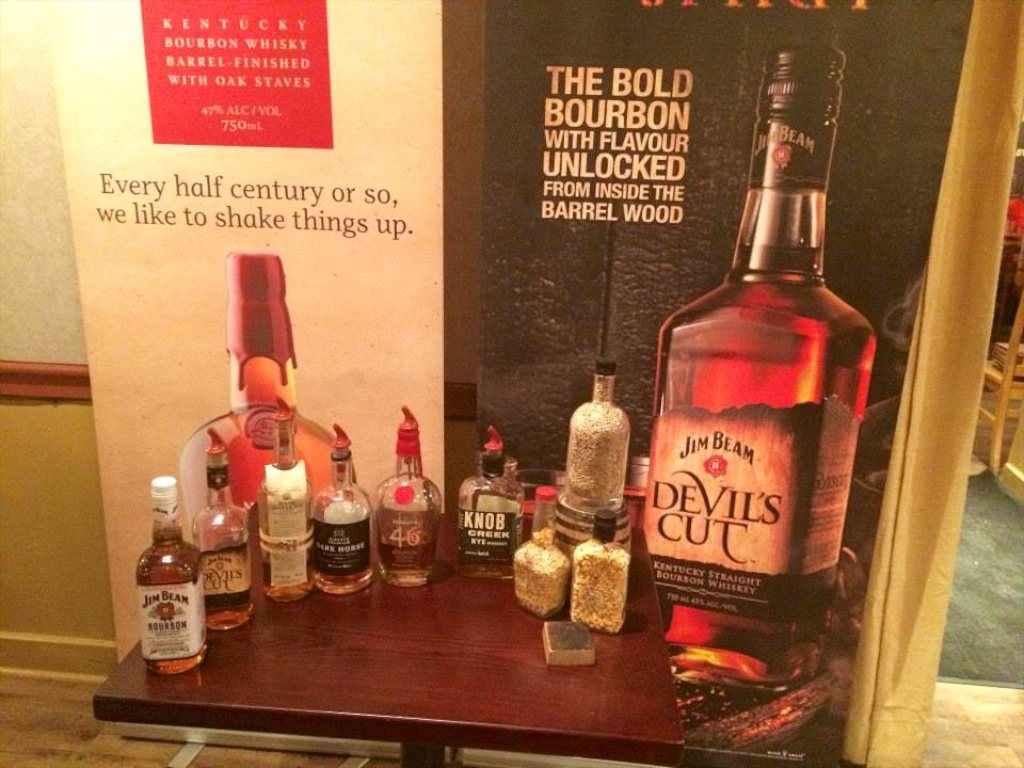 We settled at our tables and I joined a group of guys who were veterans of the whiskey/bourbon tasting crowd, having already logged one trip to Kentucky to tour the various bourbon distilleries. Laid out before us were the five whiskeys we would be tasting throughout the evening.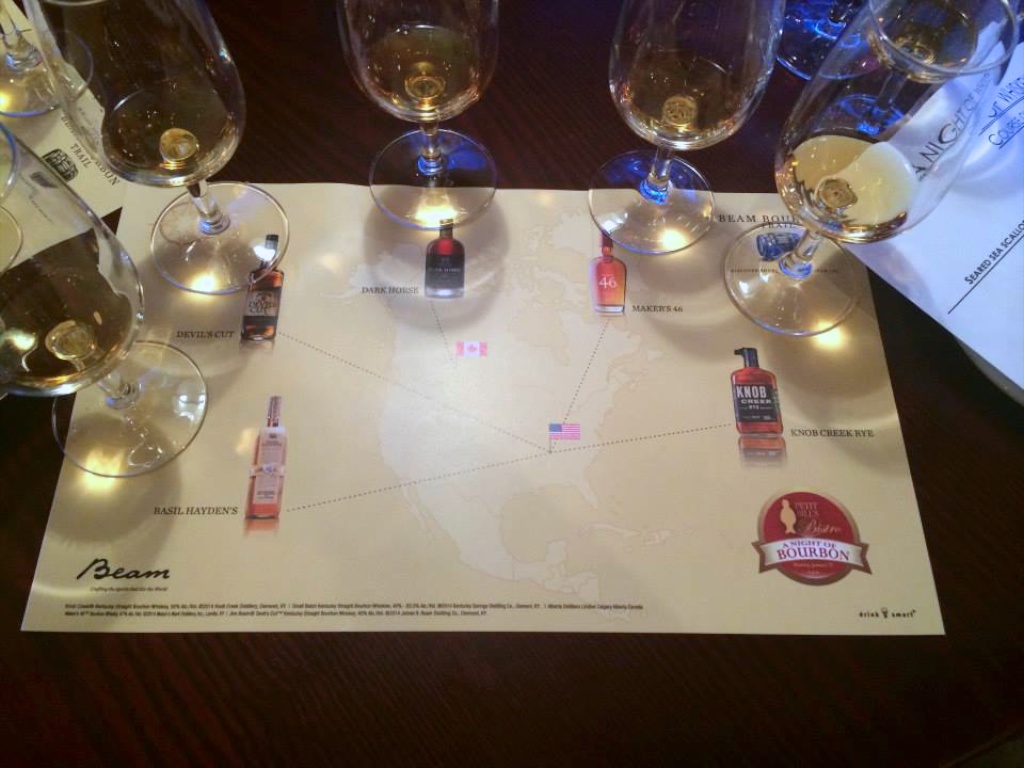 Matt Jones, a cocktail mixologist from Maker's Mark, was our guide for the evening, introducing us to the history and pedigree of the whiskeys as well as many great stories about the industry and its personalities.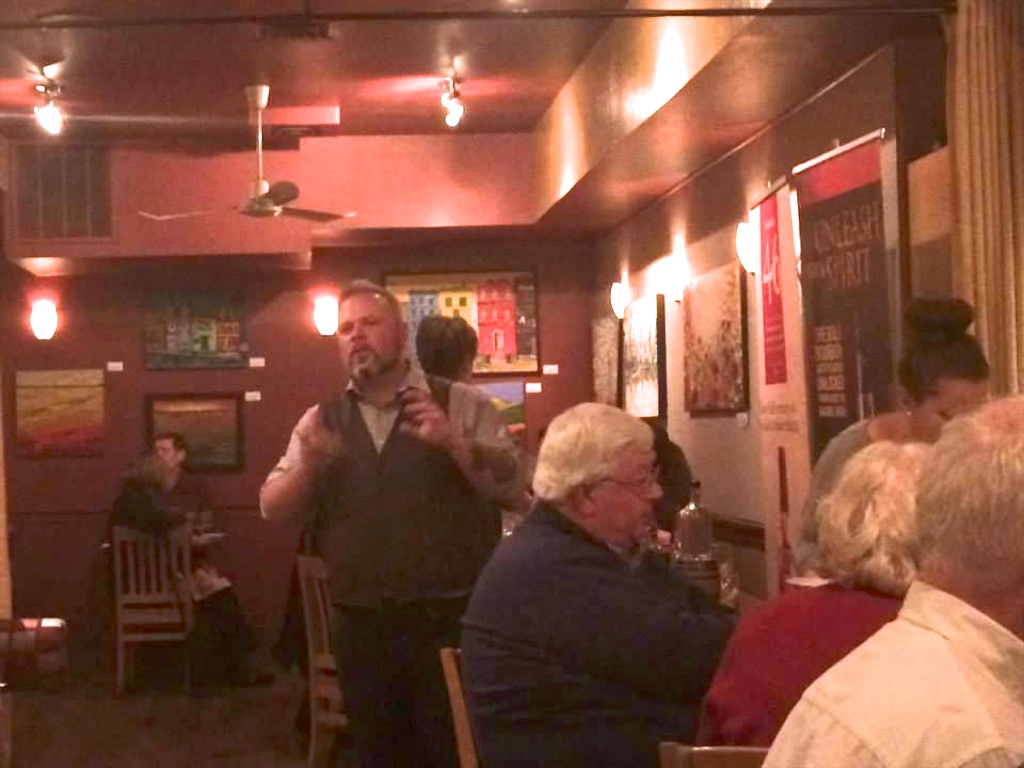 Then it was time to eat. Chef Sansome delivered a delicious and varied set of courses that perfectly complimented the whiskey – or was it the other way round? Imagine seared sea scallop with sour cherry, bacon and barley fricassee. Or how about house-smoked salmon rillette, grilled pork tenderloin medallions with orange-cranberry marmalade and Owensboro Kentucky BBQ lamb? And of course, there was dessert – a honey-crisp tarte tatin with homemade praline ice cream. Each course coupled with its own whiskey – a decadent evening.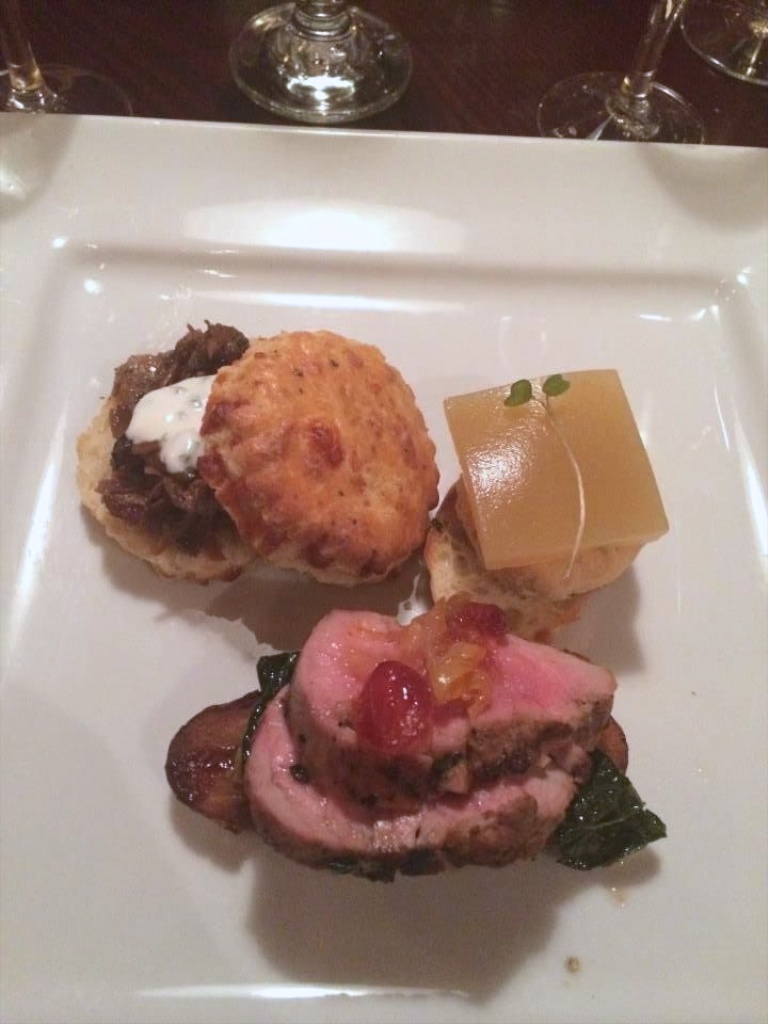 The evening ended on an especially high note. Beam Global donated two gift baskets, a bottle of Maker's Mark 46 with glasses, and a bottle of Devil's Cut along with a mini aging barrel to make your own maple/bacon whiskey. Both baskets were raffled off and here are the two lucky winners.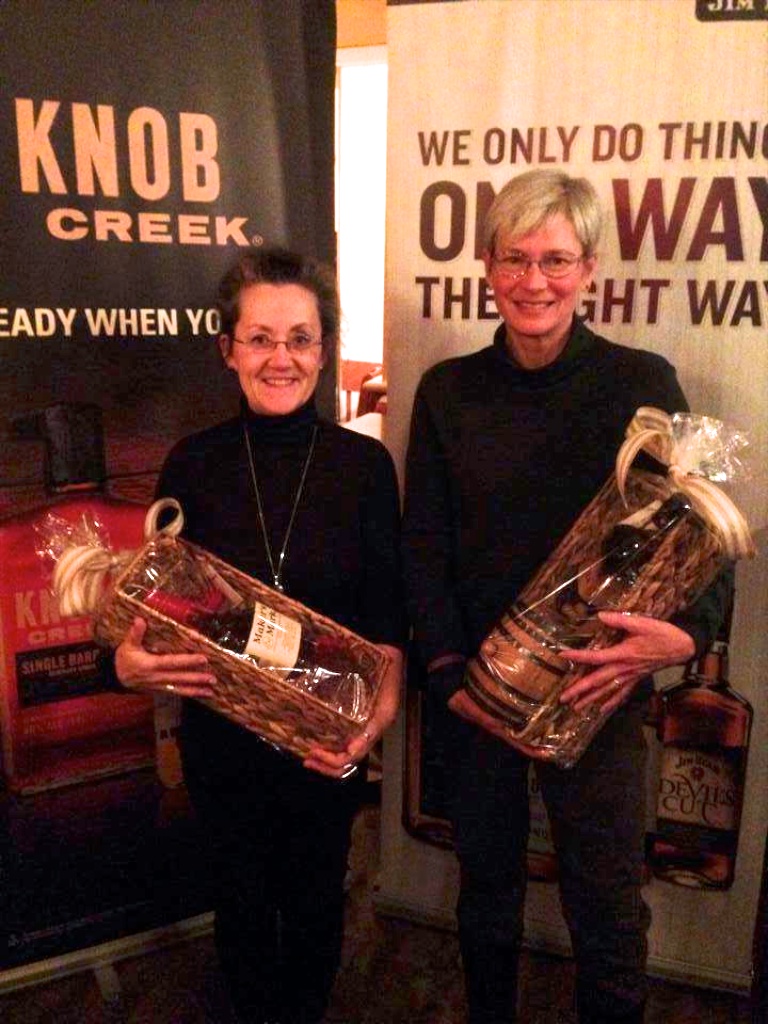 Speaking of winners, the proceeds of the raffle went to the Parkdale Food Centre and Karen readily accepted a cheque of $845 from Randy and Terry of Petit Bill's. A big thanks to them and their efforts!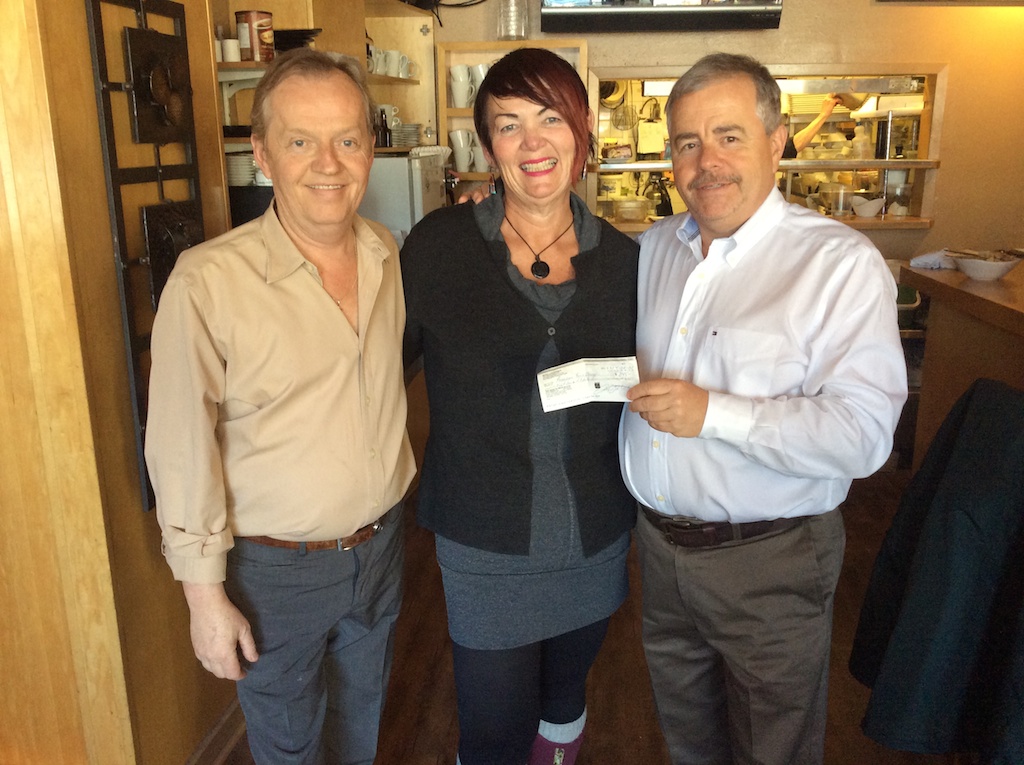 Thanks to Petit Bill's for the great photographs!