As the Chairman of the Board, I had the great privilege to welcome a great crowd of our donors, supporters, and volunteers at the Grand Opening of Parkdale Food Center on Monday, in our new home at 30 Rosemount.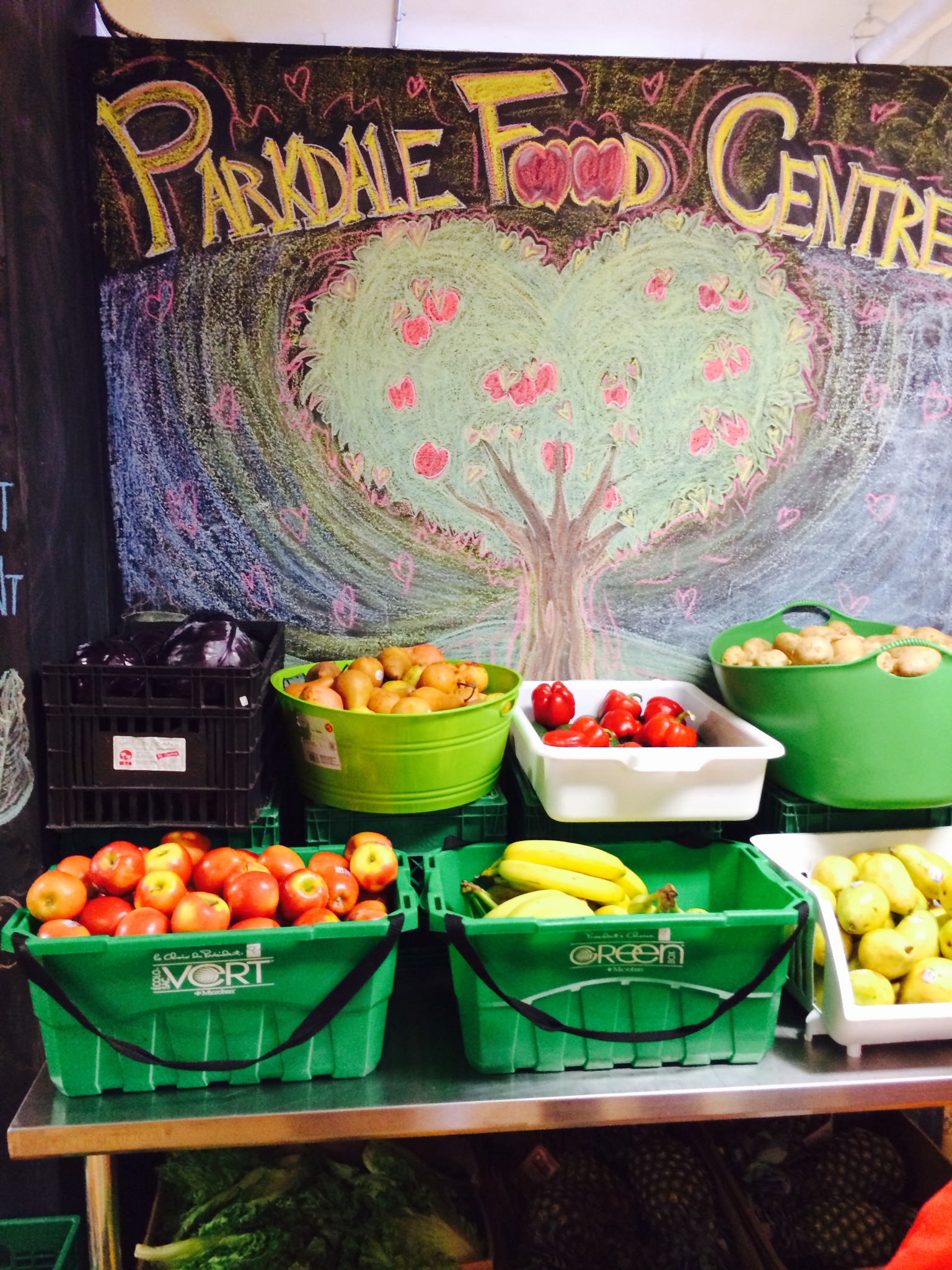 The first time I heard the street name 30 Rosemount was about a year ago, and I did not know exactly where it was or what was there. What a difference a year makes! There is no doubt there were number of us here on Monday that now know every square inch of the lower level of 30 Rosemount.
For all of us involved in building and creating this new space, it has been a most interesting and rewarding experience. It is not often that an organization has an opportunity to start fresh with a completely open space and the ability to design what you want from scratch.
When we look back at a few of the steps that led us here today, I think about:
The process of deciding — was this the right move for us and more importantly was it the right move to support our neighbours and would it be beneficial to everyone?
Working through the financing which in the beginning seemed dubious at best
Creating a vision of the space. What would it look like and how would it function?
Working with Somerset West Community Health Center, who were supportive of our goals and helped us whenever and wherever they could
The people who came forward to offer their time, expertise, services, materials and advice that kept the project moving forward. In many cases, these were free or at cost
Obtaining a Trillium Fund grant to run programs and hire staff for the new space
And, to our staff, volunteers, neighbours and board members who gave willingly of their time to be part of this journey: I simply cannot thank you enough
I would like to stress how important it is to be in the same building as this health center, so our neighbours can be better supported by the full range of health care services that are all under the same roof.
We will continue to foster this relationship with SWCHC to make it a better community for everyone.
Over the coming months we are anxious to develop more programs to use this beautiful space to its full potential. Our neighbours inspire us to keep fundraising to give them more opportunities like the Cooking Workshops, Collective Kitchen and the gleaning project, and of course to provide better quality food.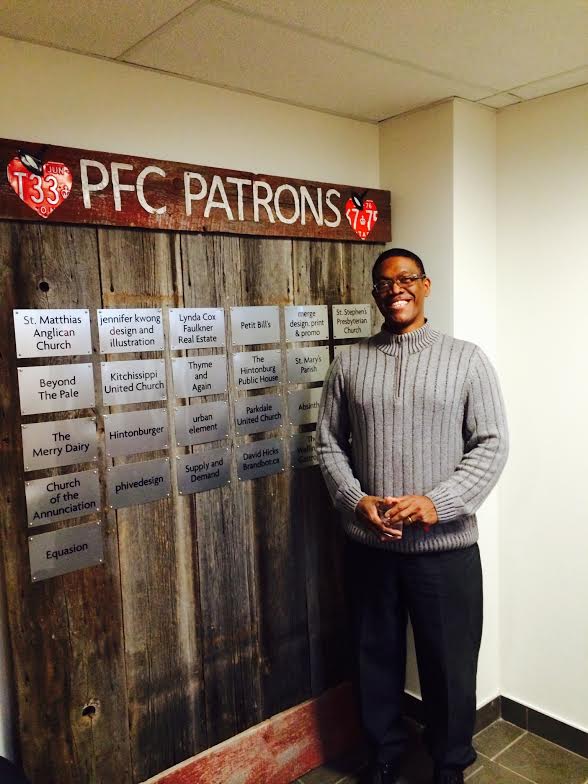 In the hallway by our entrance, you will notice our Patron Donor Wall. These are individuals or companies who have made donations above $3000 or partnered with us to run major programs. Please take a moment when you visit to check out these amazing supporters of the PFC.
The Community and Space Builders Plaque recognizes companies and individuals who have made a special contribution through both time and money to the renovation of our space and they are: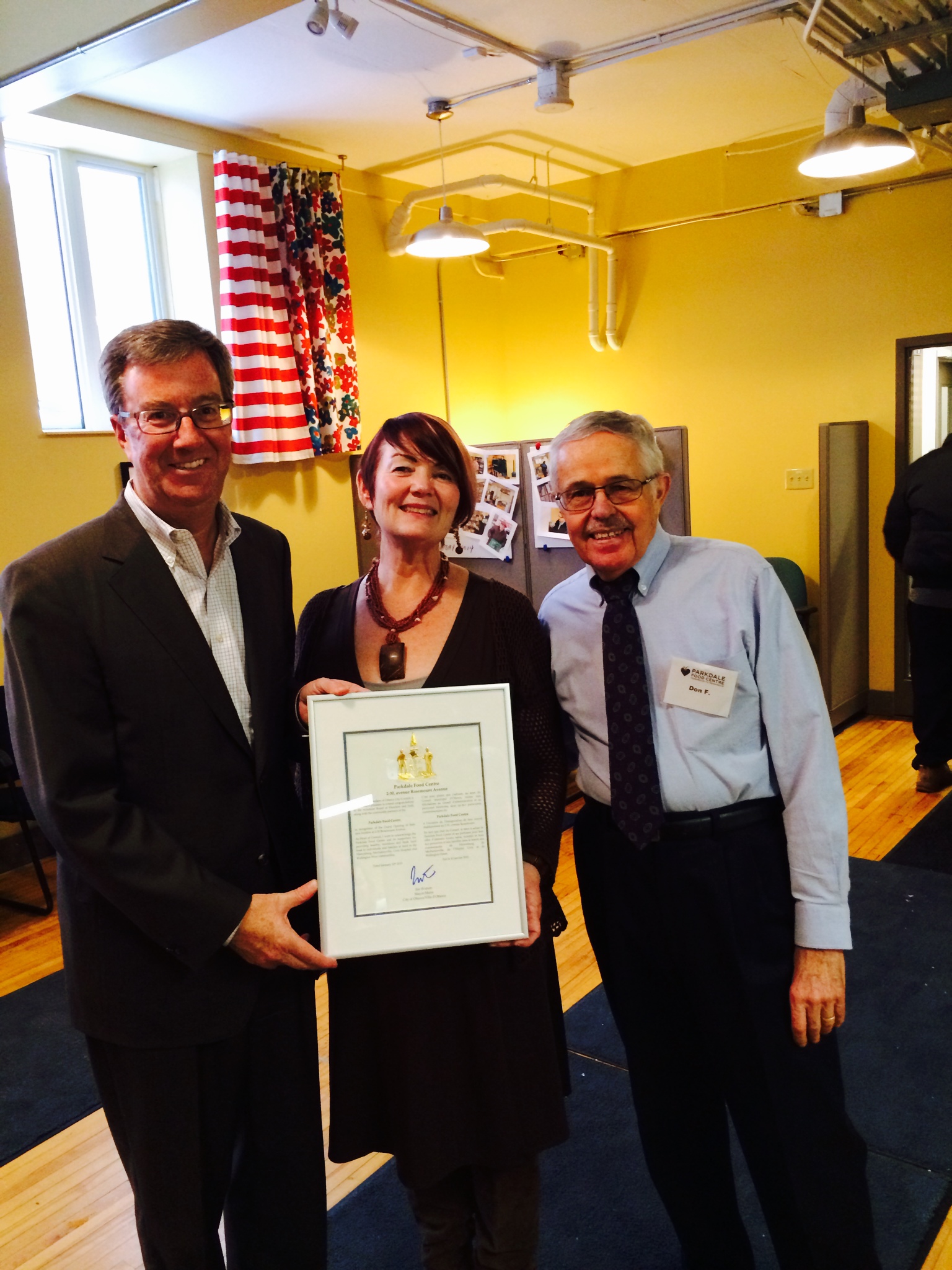 On site at our grand opening to join us from these two companies were Martin Chenier from Brigil Homes and Jeff Hooper, Owner, Keller Williams Ottawa Realty. We were also joined by Mayor Jim Watson, MPP Yasir Naqvi, MP Paul Dewar, Kitchissippi Ward Councillor Jeff Leiper, members of our board, and a great number of friends, supporters and our neighbours, who did a wonderful job preparing and sharing food they created in our new kitchen.
Thank you all for your incredible support and for being part of this next step for the PFC. This project would not have occurred without significant financial assistance from Brigil Homes and Keller Williams Foundation for Giving – their support paid for most of the renovations, furniture and other start-up costs.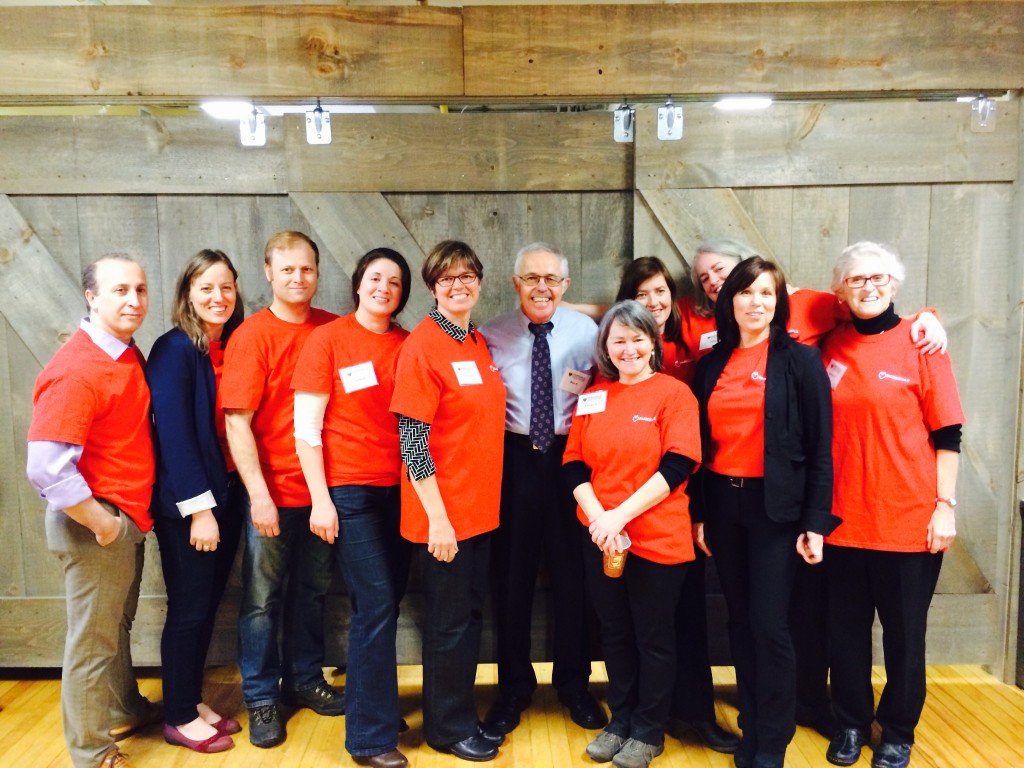 Once again, for those who joined us, thank you for taking the time to make the day so special for us. We are excited about the future and the opportunities that this space will provide for our neighbours.
Don Flynn
Chairman of the Board, Parkdale Food Centre