Last week, the Parkdale Food Centre hosted a cooking workshop with Patrick Garland, chef from Absinthe Café.  Twenty five people participated, making it the most well attended cooking workshop yet.  The menu consisted of foccacia with herbs and olives, chicken cacciatore, carrot velouté and chocolate chip cookies.  The workshop was lively and informative, and the resulting meal was simply delicious.
Chopping rosemary for the focaccia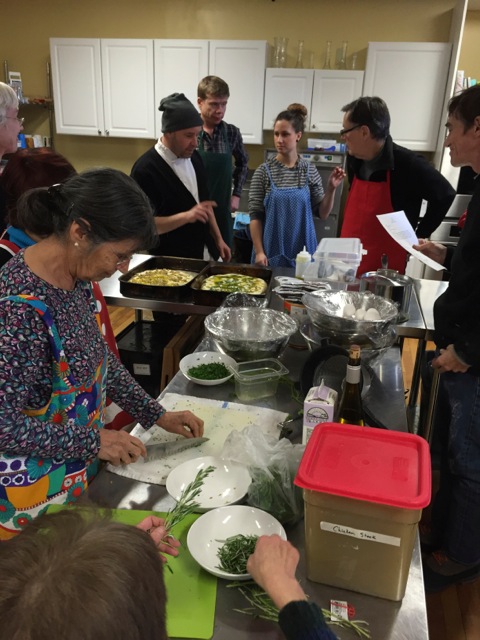 Seasoning the chicken thighs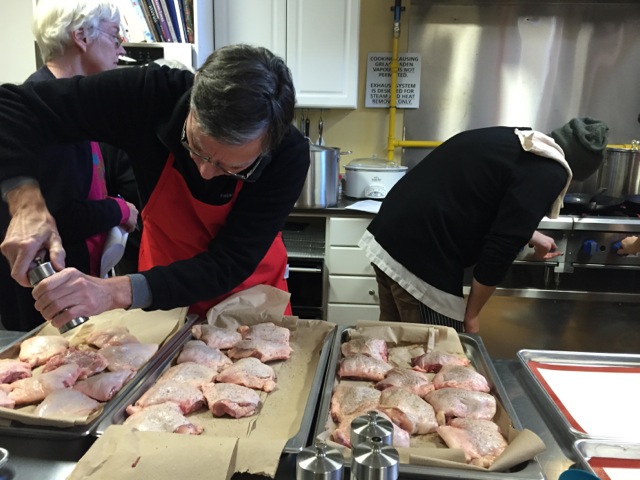 Blending and straining the carrot soup to get the perfect texture.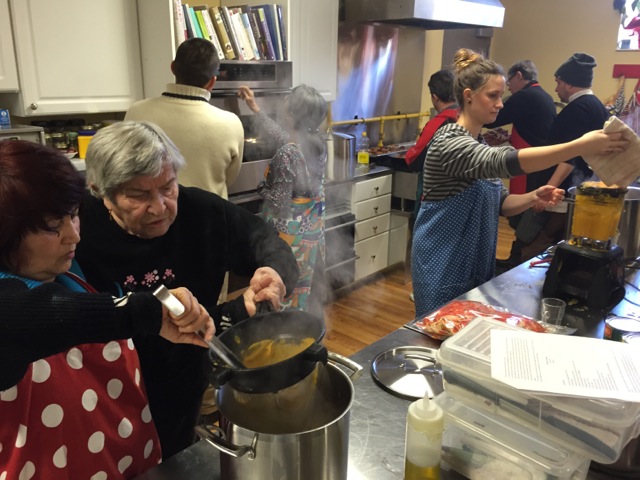 Sautéing the peppers, etc. for the chicken cacciatore sauce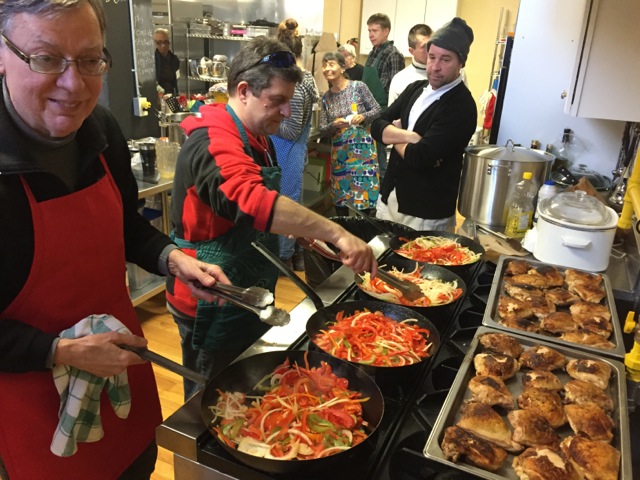 Breaking bread.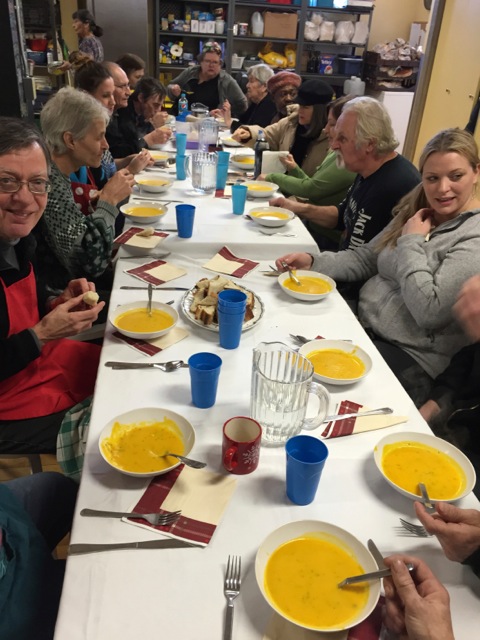 As one participant put it, "Food always tastes better when eaten with others".  We couldn't agree more.