Our annual Gala with many amazing food and beverage partners – many of your favourites are back including Absinthe, Allium, Bar Laurel, Dish, Supply & Demand, Beyond the Pale, Urban Element, Thyme & Again, Holland Cake & Shake. Each ticket includes up to three drinks.
Music provided by Daniel Ramjattan
Silent Auction
Don't miss a great party in support of your neighbours.
Each ticket purchased receives a $40 tax receipt. Our Charitable Registration Number is: 889365003 RR 0001.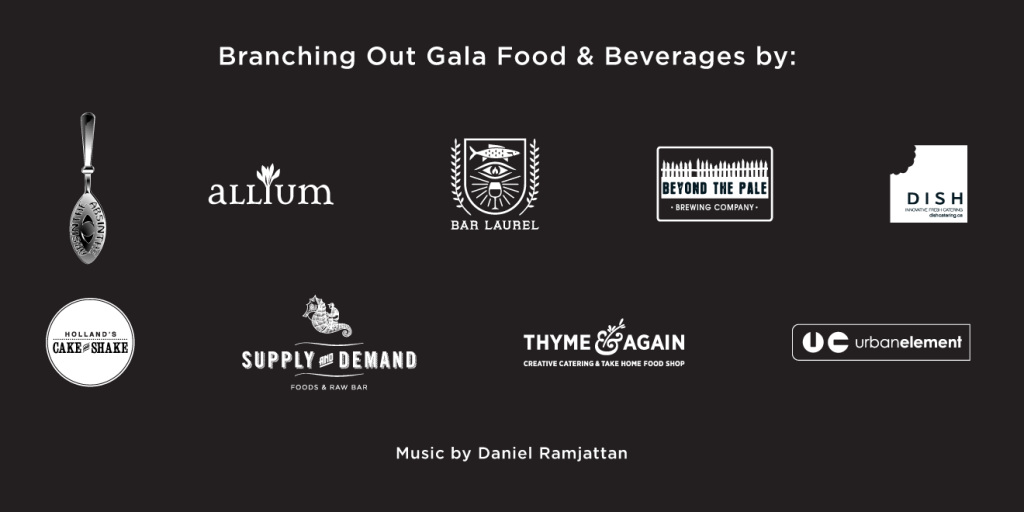 Welcome to the Parkdale Food Centre
At the Parkdale Food Centre, we believe that everyone should have access to healthy, nutritious food. If you are an individual or a family facing an emergency food shortage at home, we're here to help.
The Centre focuses on providing fresh, local, wholesome foods to our neighbours in need.  We also offer nutritional education and cooking classes to show how simple ingredients can be transformed into fresh and flavorful meals that foster improved physical and mental health.
We are a registered not-for profit charity staffed by a team of energetic volunteers and supported by a network of community partners who share our vision of building healthier, more connected communities through good food and friendship.

(Thank you to Eva Bee for letting us share this video)
Visiting the Food Centre
The Parkdale Food Centre serves the community bordered by Bayswater Avenue, Carling Avenue, Island Park Drive and the Ottawa River.  We are located at 2-30 Rosemount Ave and are open two days (Tuesday and Thursday) each week.
Our operating hours are as follows:
Tuesdays 12-3 & 6-8
Thursdays 12-3
If you need food and live within our boundaries, please visit the Parkdale Food Centre once a month for emergency food assistance. Donations can be made in person from 9am to 3pm, Monday through Thursday.
Please click here to learn more about our services.
If you live outside of our boundaries, please contact the Ottawa Food Bank to find out where your local food bank is. The Ottawa Food Bank can be reached at  (613) 745-7001 or by visiting their website at http://ottawafoodbank.ca/get-help/.