Written By: Ghita, Keren, Fatouma and Sarah
Included in Thirteen: A Social Enterprise's grant t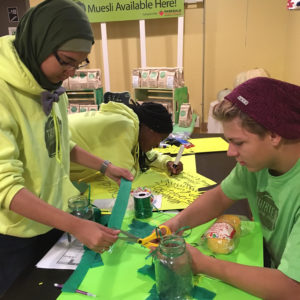 his year from their anonymous donor was some money to help them to run 4 events to showcase other social enterprises and youth-run businesses. The 4 members of the 2015-2016 Thirteen team who stayed on to become youth mentors for the 2016-2017 team have become the organizers of these events.
Our first show called Young October took place at the Parkdale Food Centre on Oct 29 from 10 AM – 3PM. As youth mentors, we were responsible for advertising, inviting vendors, shopping for supplies & ingredients, and decorating. All of this on top of being the leaders for the departments that are run by our 9 new Muesli members! We were able to show off our leadership skills, organization skills, and learned how to budget for an event with help from our inspiring Team Leader, Sarah Stewart, as well as the awesome Eliza Von Baeyer from the widely-popular local holiday event 'Craftalicious'.
The opportunity to run our own show was something the 2015 – 2016 team was interested in, but the opportunity did not rise until now. We are thrilled to be able to present these events!
Young October had multiple goals:
1. To give exposure to young entrepreneurs and social enterprises from the Ottawa area (who are all amazing!)
2. To get some of the Muesli parents involved in the program
3. To prove that youth are responsible and capable of running their own show
4. And finally to raise funds and awareness to the Parkdale Food Centre who we are under the umbrella of and who has provided us with a space to work plus endless support.
Our awesome vendor line-up included:
Spoonlickers Vegan Bakery: This social enterprise is run by two spunky elementary school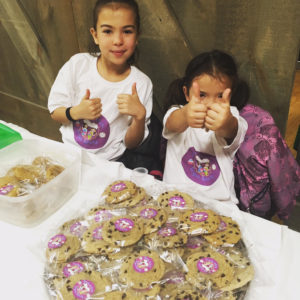 aged girls who love animals. They sell delicious vegan cookies that they bake with their parents. Proceeds from their cookie sales go to the Canadian Federation of Humane Societies. We love the initiative that is taken by these two young ladies. It's a work of art to see them work together and interact with their customers.
Our show was their very first show and they BLEW US AWAAAAAAAAAAY!!
SuraiTea: This new local company presents Syrian refugees with the opportun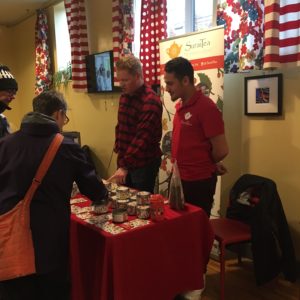 ity to make and sell loose-leaf tea. Their goal is to create positive social change for new refugees by giving them the chance to be part of a growing business, acquire experience, business knowledge, and enter the Canadian work force. The jobs are offered to those who need it most, plus their tea is an amazing quality product! SuraiTea is also the 2016 winner of the Ottawa Social Impact Award (in the Social Enterprise Catergory) and we could not be happier for them!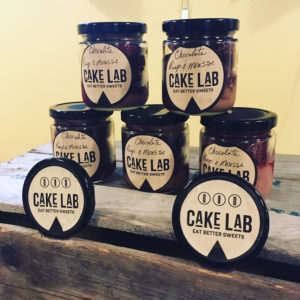 Cake Lab: There wouldn't be muesli without Jo-Ann Laverty, the owner of Cake Lab! Jo-Ann has supported us from the very beginning of our project with her savvy business skills, patience and job- skills training and has been a regular volunteer mentor. She is also a huge supporter and volunteer for the Parkdale Food Centre. Her company Cake Lab makes sourdough cakes in a jar that are mouth-watering. We didn't think twice about inviting her to be part of our first show!
Culture Kombucha: Wentsi Yeung is another one of our business friends. Her company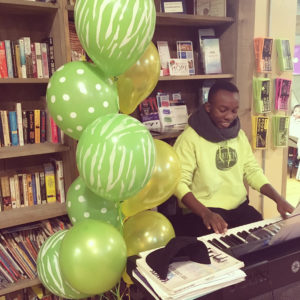 makes delicious raw and organic sparkling probiotic tea brewed locally in small batches. She is a regular volunteer with Thirteen Muesli who has helped us streamline our production and packaging as well as helped Parkdale
Food Centre in so many other ways!
Food & Finance: This is another program that runs under the umbrella of the Parkdale Food Centre that is the brainchild of the awesome Karen Secord. It allows youth in schools and community centres to discover the food and finance world thanks to plants that are grown with the Tower Garden.
A Tower Garden is a hydroponic tower that grows fruits and vegetables. At our show, the harvested greens that were sold were grown with these Tower Gardens! The project is run by Sue Hall who is THE BEST HUMAN EVER. Sue Hall is a holistic nutritionist who is on the Parkdale Food Centre Board of Directors. She also works with the Thirteen team as a very committed volunteer mentor. She has been there for us since the beginning of muesli time. She has supported us, volunteered countless hours, mentored us and keeps us on our feet (and away from unnecessary sugar!).
Saralyn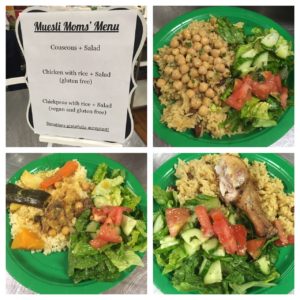 Lichty Knitting: Saralyn is a regular volunteer at the Parkdale Food Centre. Not only that but a huge supporter of our program! She went as far as donating 50% of her sales at our show directly to the food centre. Her products are adorable! We can really tell she likes what she's doing and that is awesome and inspiring for us to see!
The Muesli Moms: OUR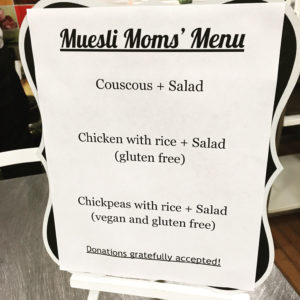 MOMS ARE THE OGs. The moms of the 4 youth mentor team members were able to show the community their amazing cooking skills in what we called the 'Muesli Mom Café'. We loved to see our mothers working together in the kitchen and help each other prep their different meals and plate them together for their customers. Our mothers volunteer together on a regular basis at the Parkdale Food Centre, and so our show was the cherry on top of their foodie friendship. WE LOVE YOU MOMS!
We can't wait to host our next event Young February (more details to come!). Be sure to check it out and support some more fantastic young entrepreneurs and social enterprises!