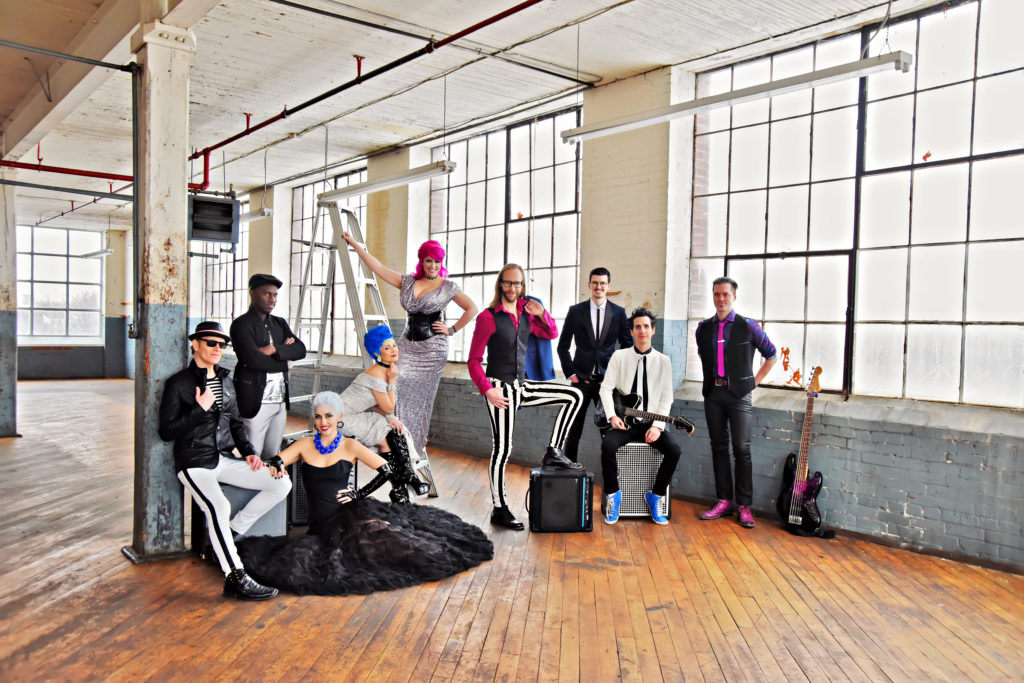 The PepTides are thrilled to be playing music in support of the Parkdale Food Centre at the Great Canadian Theatre Company on June 1.
One sunny afternoon, we stopped in at Parkdale to say a neighbourly hello. Instantly we felt right at home—and not just because manager Karen Secord was sporting a shock of saucy green hair (if you've seen The PepTides' coifs, you'll understand!). Every person working in the space had a clear sense ofpurpose and exuded friendliness.
Karen proceeded to explain that "we are a food bank that doesn't believe in food banks." Wait, what? What she meant, as we discovered, was that collecting canned beans in a food drive, while a laudable gesture, doesn't really get at the root causes of why people in need can't feed themselves in the first place.
Within the space of a few minutes, we saw people cooking their own food, growing their own food, sourcing their own food—even planning how they could make a business selling lettuce to local restaurants and teaching basic business skills to teenagers. Those teenagers, equipped with those basic business skills, will be much better able to feed themselves in their 20s and 30s than they would if they had simply opened a can of beans for lunch.
We found ourselves remembering an old quotation: "Give a man a fish, and you feed him for a day; show him how to catch fish, and you feed him for a lifetime." This is powerful stuff. And light years ahead of what we were expecting.
Our field trip to the Parkdale Food Centre also struck home for another reason: food insecurity is a reality for many artists. A report from the Canadian Independent Music Association speaks of how indie artists (like ourselves) spend 29 hours a week on music and bring in just $7,228 per year. This four-figure salary leaves our colleagues vulnerable in countless ways.
For a stretch of several months in 2015, PepTides founder Claude MarQuis relied on a food bank just to get enough calories to make it through the day. "Food insecurity can affect anyone, but don't ever be ashamed," he says. "More than a trillion dollars a year is spent globally on military expenditures. That's astronomically crazy. Food banks are the humane necessity where the current system has let humanity down. Poverty is not necessarily self-induced. It takes a village to create poverty. And to fix it."
If the work of the Parkdale Food Centre makes you want to dance, that's exactly what you should do.
Come to the gala on June 1 and join the circle.