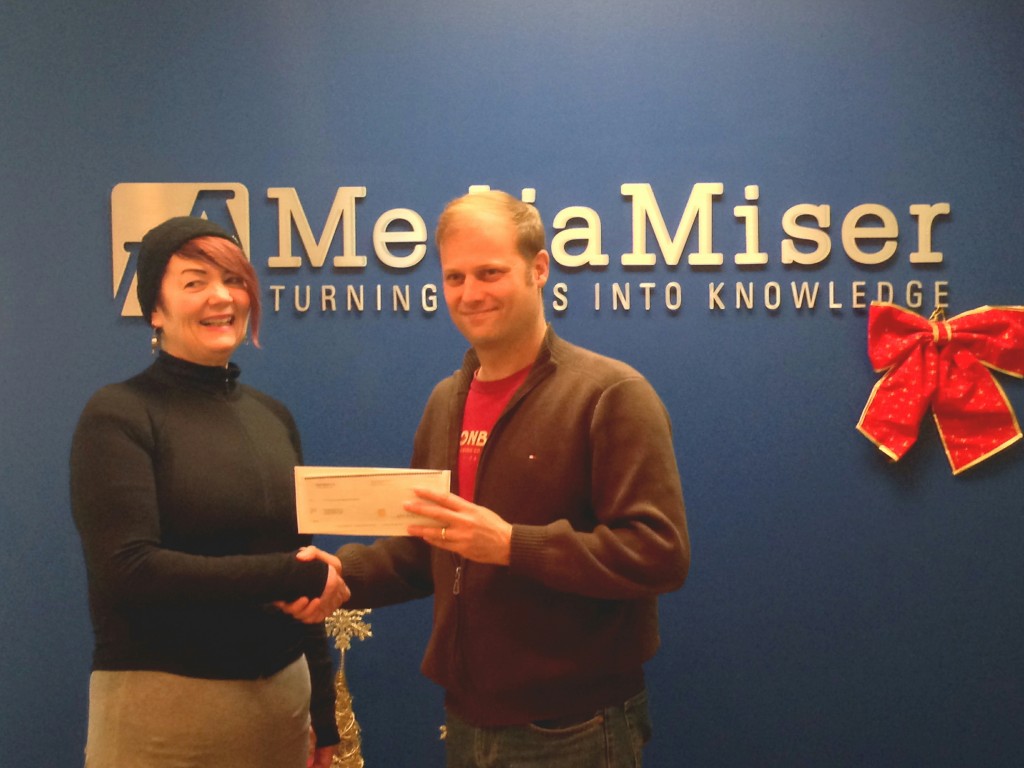 Brett Serjeantson, CEO of MediaMiser and a dedicated Board member of the Parkdale Food Centre, has motivated his company to think of several ways to contribute to the Parkdale Food Centre. From 10 years worth of Christmas food drive to this year has seen some other amazing initiatives. In September, they held a donation campaign for hygiene products. This included toothpaste, toiletries, toilet paper, soap, and 150 toothbrushes! At Thanksgiving they raised $360 for the Good Food Box initiative – enough for 3 families to receive a box of fresh produce once a month for a year.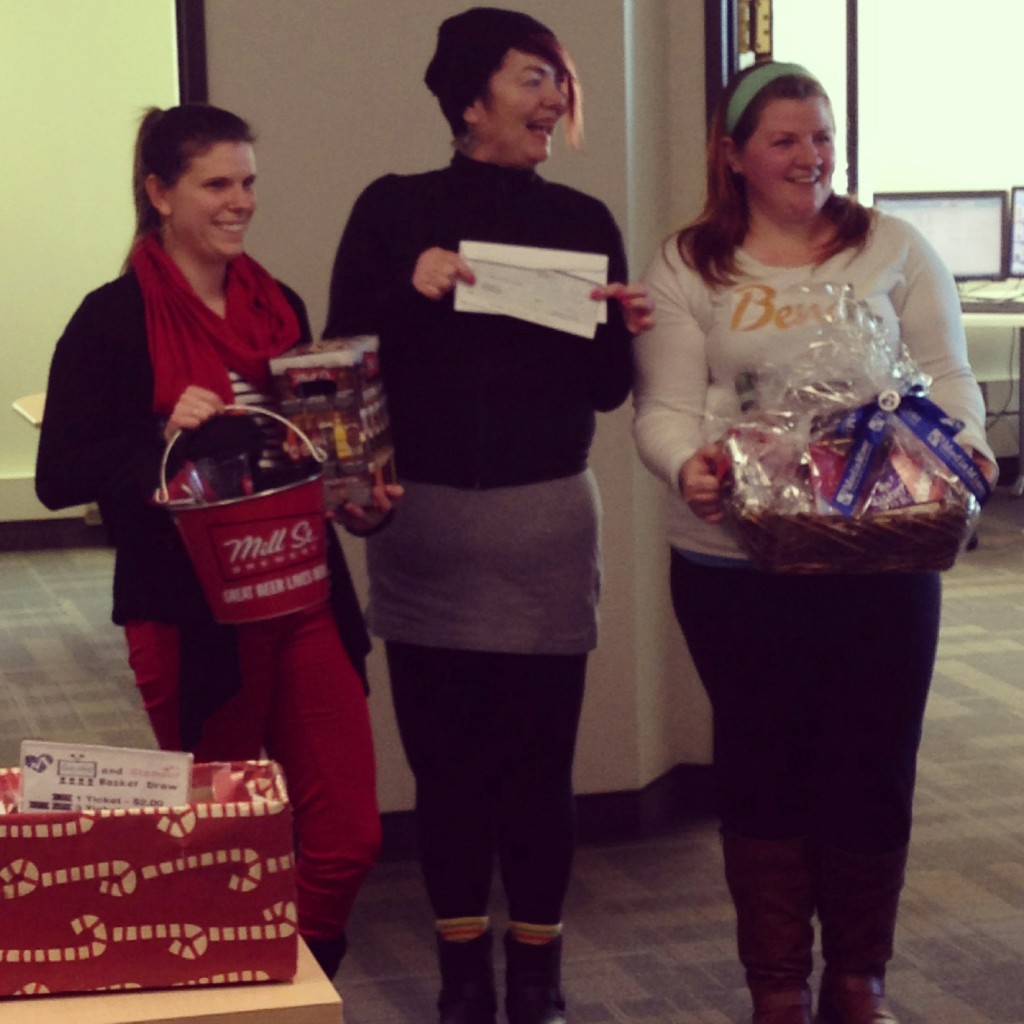 Finally they held a Christmas Raffle for two gift baskets – nicknamed the 'Games and Glamour' Pack and the 'Mill Street Game Night' Pack – raising $415 for the Parkdale Food Centre's nutrition / dairy program! When asked what partnering with the PFC means to their company, they explained "The ongoing relationship with the Parkdale Food Centre has made the staff at MediaMiser feel like part of the Hintonburg / Mechanicsville community, whether they live here or not. We are really pleased to be able to partner with such a passionate and important organization."
Thanks MediaMiser for being a wonderful Community Partner!