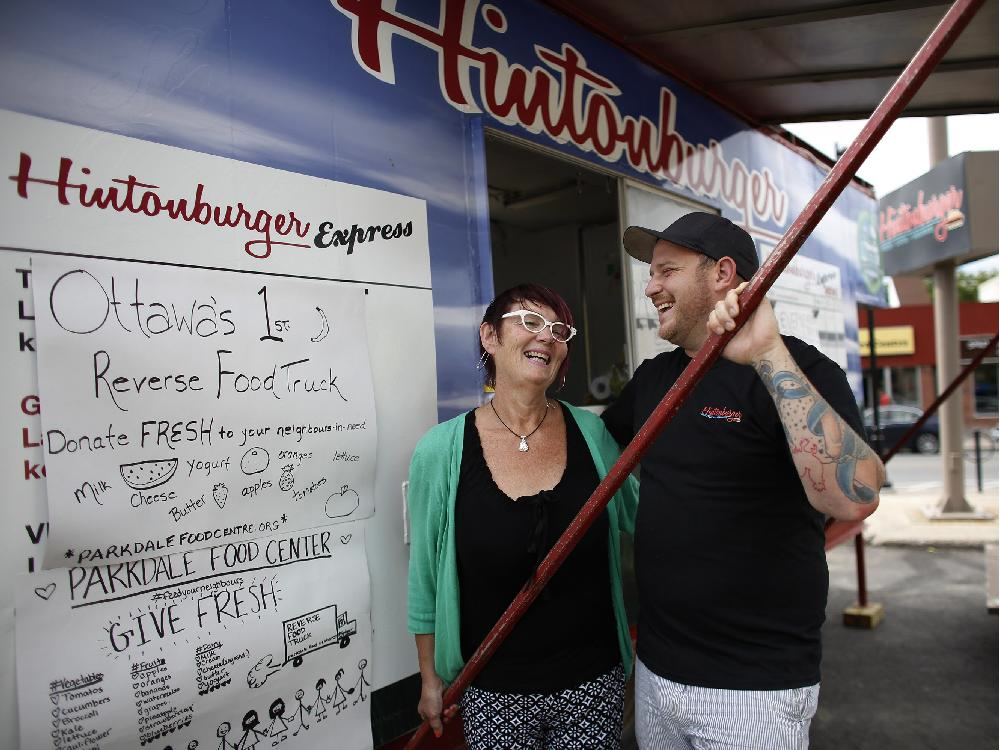 You may have heard that we recently started something we like to call a reverse food truck with our (very generous) community partner, Hintonburger. In the off-season for their Hintonburger Express truck, we've taken it over with something different in mind than selling delicious food — we're accepting it!
From July 18th to August 9th, we'll be collecting fresh fruits and vegetables, dairy, healthy non-perishables, and personal hygiene items like toilet paper, toothbrushes, toothpaste and shampoo at this unique location in the Hintonburger's parking lot (1096 Wellington Street West) from 4 – 8pm on Mondays, Wednesdays and Saturdays. These donations will then be directly distributed to clients of the Parkdale Food Centre during the Centre's regular operating hours.
In our first few evenings, we've already collected a fantastic number of donations. Thanks to everyone who has come out to visit, drop off items, and support the PFC!