The lights are dimmed, candles are lit, cell phones are switched off, and the unmistakable sound of a needle hitting a groove means another meeting of the Wellington Record Club is underway.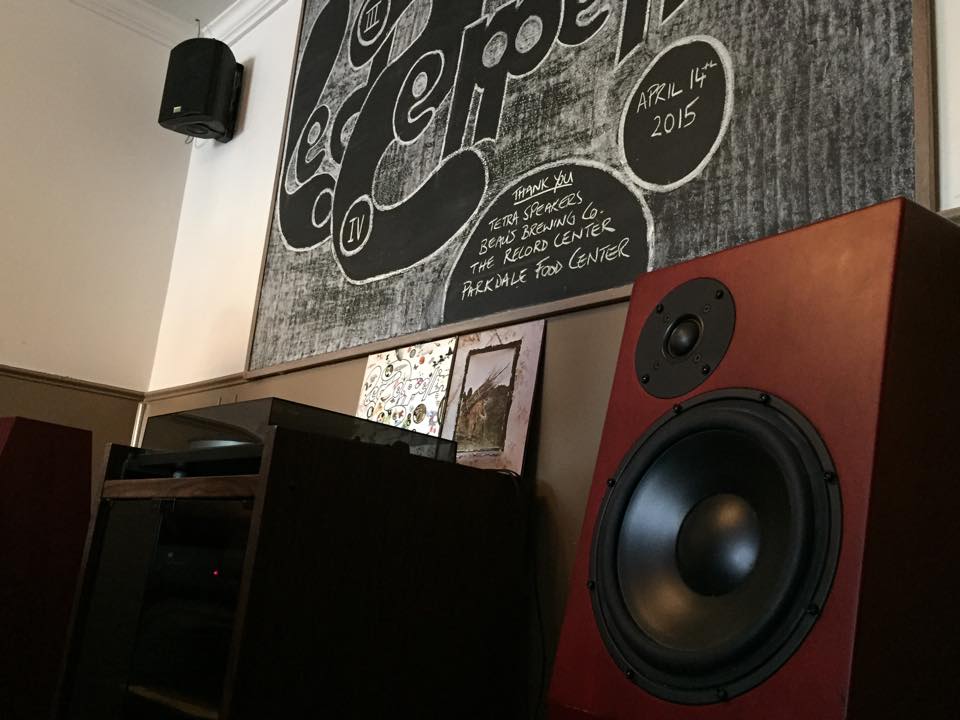 I first took the idea of a record listening club to Shane at the Wellington Gastropub about three years ago, based on a BBC article about similar groups in the UK. I knew that Shane loved music, and had similar tastes to me, and I felt the pub's White Room would be a suitable venue. Shane took my simple idea and created something far better than I had ever envisaged, partnering with a local speaker manufacturer, breweries and record stores to provide monthly meetings that quickly became popular amongst the city's music lovers for the high-quality listening experience. Notably, all proceeds from the meetings are donated to the Parkdale Food Centre – between $400 and $500 each month.
The idea behind the Record Club is to actively sit and listen to an entire album (or two) on vinyl, with no distractions – something unusual for many of us in an age where we have thousands of songs on our phones but often play music without really listening, it's just background while driving, working or being otherwise occupied. To help promote focused listening, we have a few light-hearted 'rules' for the duration of each record – mainly that cell phones should be switched off and no talking until the music is over, at which time lively discussions about what we just heard usually arise.
The high-quality listening experience is provided by a pair of amazing Tetra Speakers, developed and built right here in Ottawa by Adrian Butts. They have to be heard to be believed, but the most frequent comment we hear is along the lines of "I've listened to that album countless times but tonight I heard things I've never heard before".
The records we play are sourced either from our own collections, or from stores such as Compact Music and Hintonburg's The Record Centre. The 23 meetings held to date have leaned heavily towards Shane and my tastes – English indie/alternative/classic rock, with Radiohead, the Beatles and the Clash amongst the early selections, and the most recent being a pair of meetings a week apart during which we listened to Led Zeppelin's first four albums. We are looking to diversify the offerings and each meeting a sheet is passed around for attendees to suggest music for future evenings.
Before the music starts, the folks at the meeting enjoy delicious canapés provided by the Gastropub, and beer donated by Beaus or occasionally another brewery. The venue, food and beer are all provided by the Gastropub and kind supporters, enabling 100% of the requested $25 donation from each person to be passed directly on to the Parkdale Food Centre.
The only problem with Record Club is that there is so much music that we all want to listen to, that one meeting a month never seems like enough!
If you would be interested in attending a future meeting and helping to raise funds for the Parkdale Food Centre, follow @thegastroub on Twitter, or check the pub's website at http://www.thewellingtongastropub.com/
Thanks to PFC supporter (and Wellington Record Club regular Ian Brown) for this guest post, and to Rob Riendeau for the photo, above!