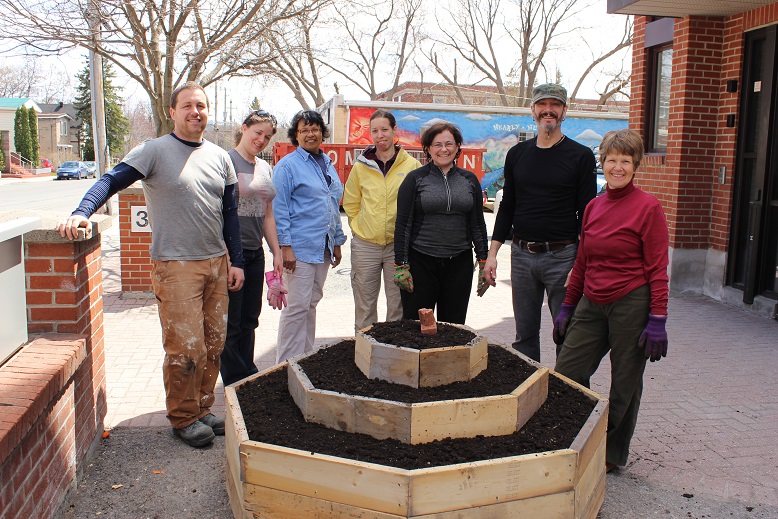 If you've walked by our location lately, you may have noticed the new octagon-shaped planter in front of 30 Rosemount Avenue. This is our new Octogarden and it's part of our new on-site gardening initiative. Not only does our new location offer us better ways to connect with our clients, we also have the chance to grow fresh produce that can be given to clients, used in our cooking classes and provide a way to teach people about growing their own food.
We've got two new garden plots – in the back we have a small area that we'll use to grow vegetables such as tomatoes, bean, peppers, cucumbers and out front in our Octogarden we'll grow herbs and snackable veggies like green peas.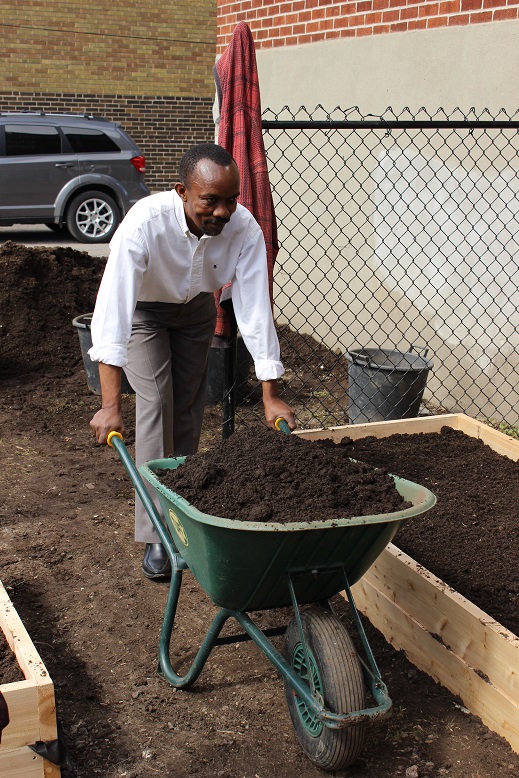 Thanks to a fantastic team of volunteers and donations of gardening materials from the Wellington St. Home Hardware, Tamarack Wellington, Taggart and many individuals we were able to get our gardens set up and ready for growing.
Along with providing us with fresh food, our hope is that these gardens will have many fantastic trickle-down effects for our clients and community including learning about growing food, relaxing with nature and connecting with one another.
Now we're just waiting for planting season! We've got a great group of volunteers and clients who are excited to get growing with us. Many thanks to the community for their support with this initiative. We lo  ok forward to showing of our garden through-out the year.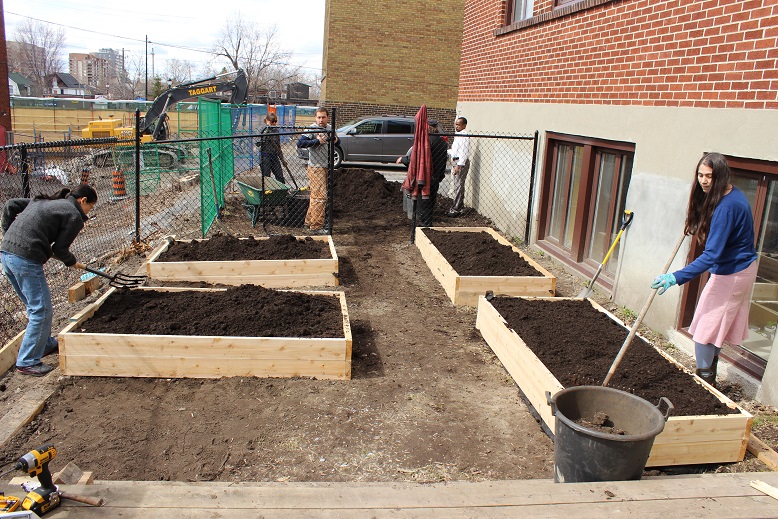 If you'd like to get involved, we've got some great opportunities for you:
Donate fresh vegetables from your garden. Register and learn more about our community gardening program.
Support our reverse food truck. Donate online in whatever way you want – support a cooking class, buy a crockpot, buy some milk, or a bag of food.
Stop by and visit our bright red van. The Parkdale Food Centre van will be out at community events and we'd love to meet you and accept your donations of vegetables, food and toiletries.