On May 7th, the Parkdale Food Centre was the venue for our 2nd Annual "Sprouting Community Gala". We were thrilled to open our new space to many folks who hadn't yet had a chance to tour it.
It was a lovely warm evening and the party even spilled out onto the back deck! (People were curious to see how our Community Garden was coming along). We transformed the Centre with Brussel Sprout-filled mason jars, twinkle lights and Brussel Sprout centerpieces. (We also learned that Brussel Sprouts confined in mason jars and a warm location for a long time sweat quite a bit!) After the Gala the mason jars were put away until our fall canning workshops and the Brussel Sprouts were fried up to make a delicious snack for our neighbours – we waste nothing!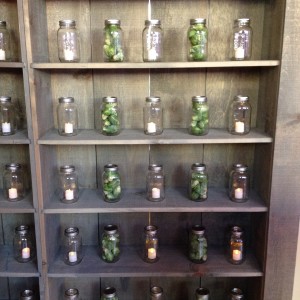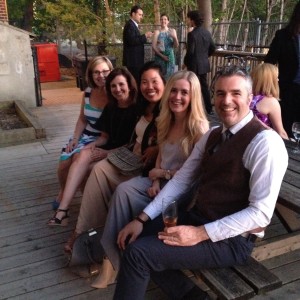 We also had a huge surprise — just as we were about to thank everyone for attending and pull the lucky ticket winner for 2 tickets anywhere Porter Airlines flies — to be greeted by Rabbi Bulka. On behalf of the United Way, he presented our organization with a Community Builder award. We had absolutely no idea he was coming! His amused smile as we scrambled to re-jig our agenda was quite funny!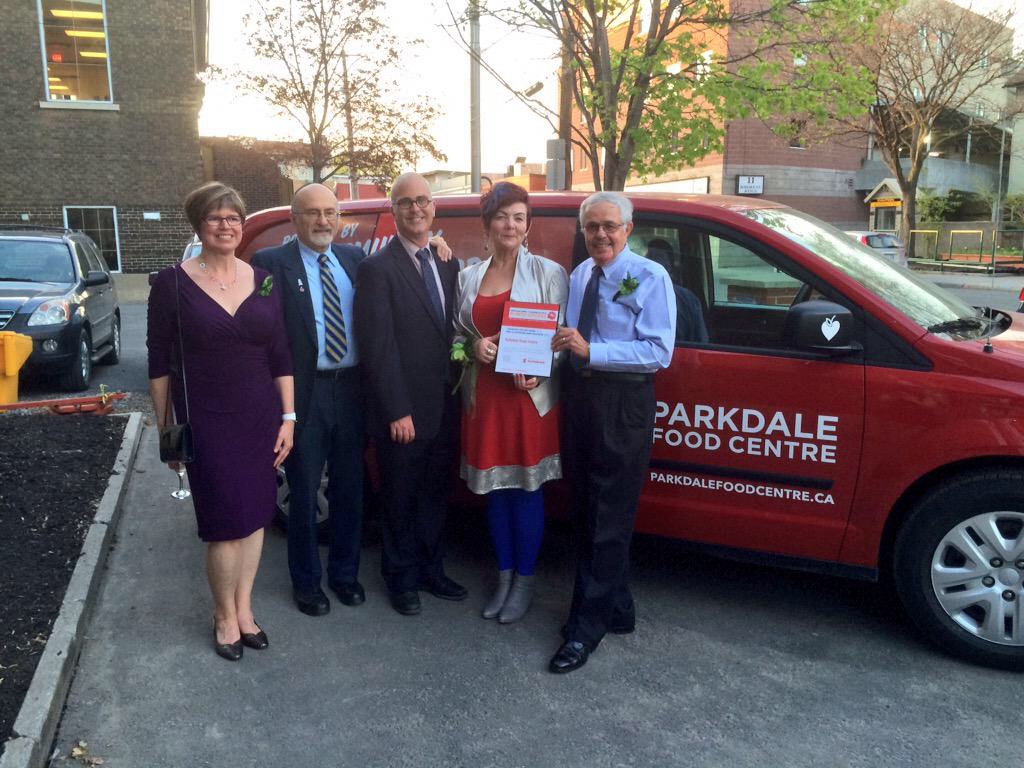 We then made him pose with our Board Chair, Treasurer, Director and Jeff Leiper outside in front of our Reverse Food truck. Watch for this truck hitting the streets over the next few weeks!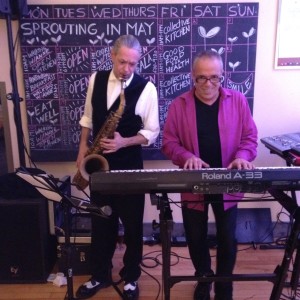 A spirit of warmth and friendship infused the evening as our volunteers, PFC Patrons, and neighbours came together to help raise funds to support the Centre's mounting grocery bills over the summer. Terry Owen from Buzztone Productions entertained the crowd, wandering around with his jazz saxophone. Thank you to Edelweiss for their donation of some of the rentals.
Throughout the evening, our  "gala goers" were treated to some memorable morsels from our friends at The Urban Element, Dish Catering, Absinthe, and Supply & Demand. Desserts were on hand from Holland Cake & Shake and The Merry Dairy cart, which our volunteer Ben wheeled around — chased by fans of the Merry Dairy!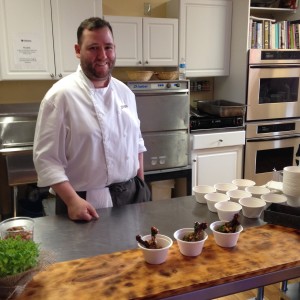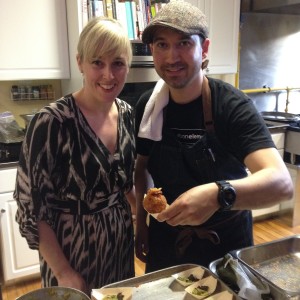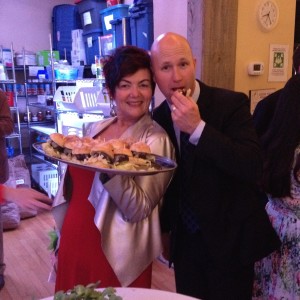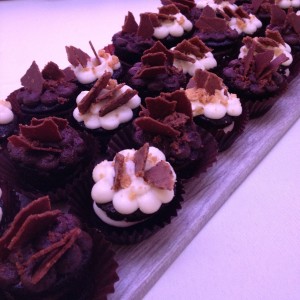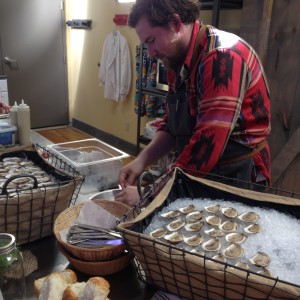 Beyond the Pale generously provided an array of delicious local brews and guests also enjoyed a special sangria from Dish Catering!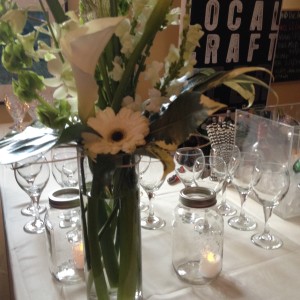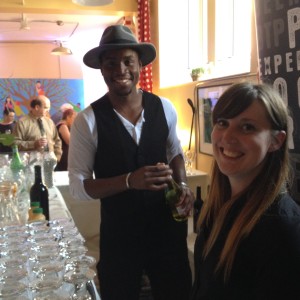 Guests also had a chance to bid on a fantastic lineup of Silent Auction prizes. The generosity of local business owners who provided great prizes to help us meet our fundraising target was incredible, and the silent auction included: Twiss & Weber, Historic Building Co, Saslove's, Beyond the Pale, Gallery 3, Agave, Uproar, Kitchenalia, Merge, and the GCTC. The bidding was brisk & competitive.  We had many happy prize winners and many of the items went over value!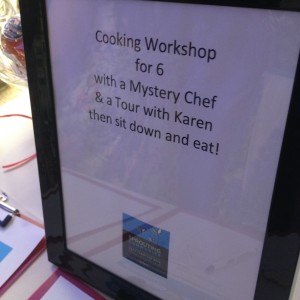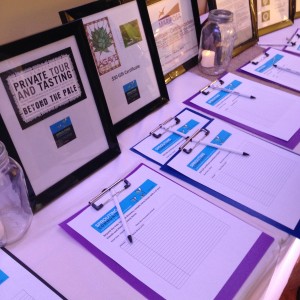 It was a fantastic evening. Thanks to everyone's generosity we were able to meet our fundraising goal and raise $15,000 in a single night!  These funds will help us stock our shelves over the summer months, when we typically struggle to keep up with demand during a time when many of our donors are away on summer vacation. Our monthly grocery bills have mounted to over $9,000 in recent months, due to an increase in the number of neighbours we help and an increase in the number of programs we run. We couldn't continue to run all of our programs without such a giving Community.
This was our first foray into a hosting a large-scale event in our new space and we were thrilled to show it off. A special thanks to many of our neighbours who came to give it a good cleaning in advance, since they are so proud of the space and wanted it to gleam. Also a special thanks to the extended gang from Dish Catering, who donated their time to help us be able to run our event smoothly! Thanks also to the Fundraising Committee for all the work ahead of time and on the day of. You guys were amazing!
We hope to see you at next year's Gala! We're already counting down the days.