What's The Muesli Project?
Parkdale Food Centre (PFC) is ecstatic to have recently been granted funding from a donor who would like to remain anonymous. This funding will provide an opportunity for 15 youth (aged 15-21) to launch a food-based social enterprise called The Muesli Project.
The Muesli Project's mission is to provide 15 young individuals with a one-year opportunity to start and run a business selling muesli with the help and support of a team of experts and mentors to gain valuable skills and experience for their future.
At the end of this exciting venture and training program, any profits from the business will be distributed amongst the participants upon graduation of the program in the hopes that this money will be used for further education and/or to start their own business.
After a great round of interviews, we are excited to announce that we have recently accepted 15 strong, amazing individuals to make up our Youth Team!
Teaching, mentoring and supervising our youth team will be:
Sarah Stewart: Team Leader; OCT Educator & Food Blogger at sometimesyouneedtocook.com
Jo Ann Laverty: Business Advisor; Co-founder of The Red Apron redapron.ca
Karen Secord: Parkdale Food Centre Manager
Christine Earnshaw: Parkdale Food Centre Board Representative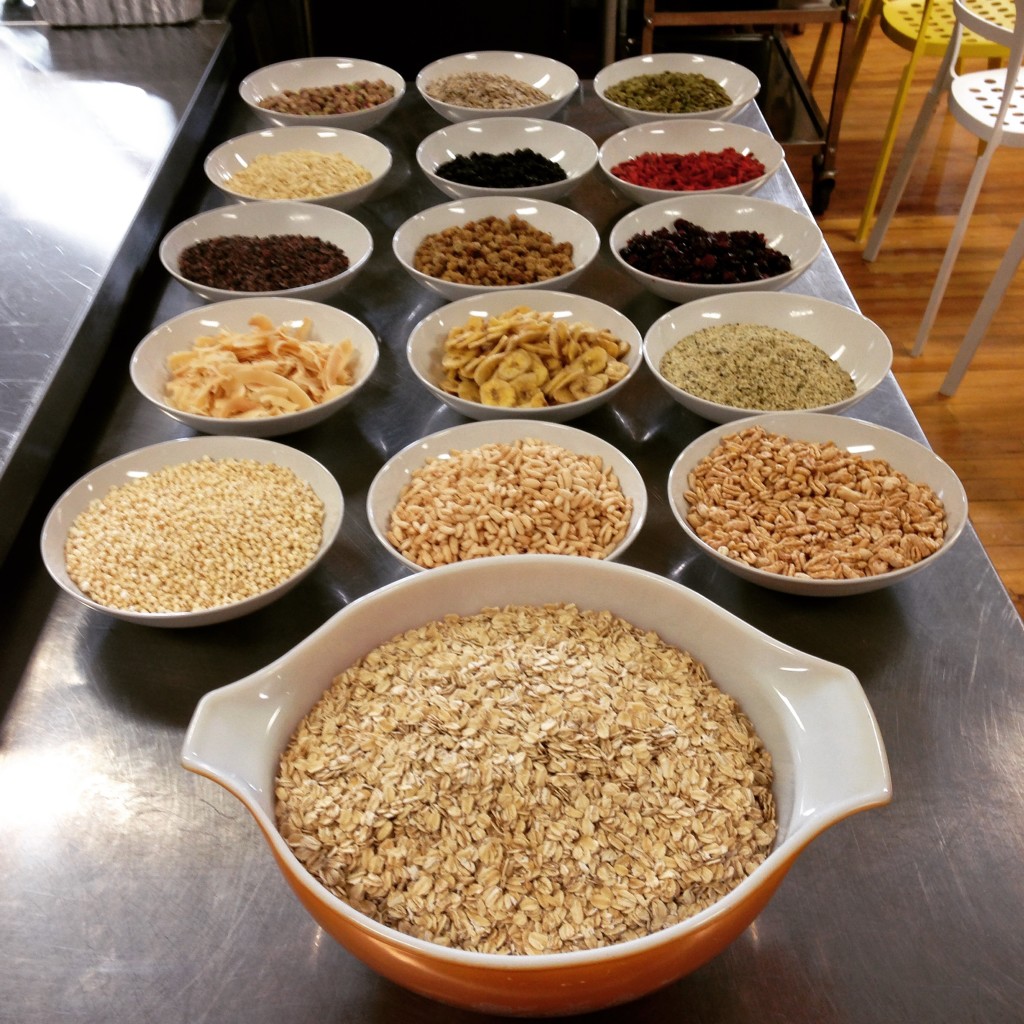 Why Muesli?
Muesli is a fiber-packed, nutrient-rich yet convenient breakfast and snack that has always been underrated. Muesli is a mix of oats (and sometimes other grains), nuts, seeds, and dried fruit but, as opposed to the ever-popular granola, muesli does not contain added sugar or oil and is not baked. It is usually eaten raw with a big splash of milk like other breakfast cereals, however, it can also be enjoyed as a snack like trail mix, warmed up like an oatmeal, sprinkled on yogurt, smoothies, soups, or salads. Since PFC is dedicated to providing healthy, nutritious food to its neighbours, muesli fits right in. We hope to bring muesli back to the mainstream!
Why The Muesli Project?
Parkdale Food Centre is a not-for-profit, volunteer-run organization that provides emergency food aid, cooking and nutrition education, and an open and welcoming gathering place for individuals and families in need.
While we have expanded the number of programs we offer to our neighbours in need, we know that we can be doing more for marginalized youth in our area. Over the past year, there has been an increase in support from our community partners, mainly from professionals in the food and restaurant industry, who are willing and ready to support programs for young people to gain valuable skills and experience.
Recently we have also been seeing the benefits of bringing people together to learn food skills, increase nutritional awareness and become more aware about food security issues in our community. By opening up the centre for more programs and services like The Muesli Project, we hope to continue to build a stronger and more resilient community.
When Does The Muesli Project Start?
The Muesli Project's 2-week Business Boot Camp starts on August 17th, 2015. This is when the youth team will have essential and intensive business training with PFC's team as well as with a wide range of industry professionals who are generously dedicating their time to this exciting venture. During this Business Boot Camp, the youth team will create a business plan together as well as develop their muesli recipes and branding. After the Boot Camp, you may see The Muesli Project's signature blends popping up at local craft shows, farmers's markets, artisan shops and even online!
Watch for us and the unveiling of  The Muesli Project at the Taste of Wellington on September 19.