Nature was the prominent theme as Cindy Scott and Roger Bryanton hosted their second annual 'pop up' Art Show and Sale in support of the Parkdale Food Centre. Once again, local artists Christopher Griffin and Nicole Allen donated 15% of the evening's sales to support PFC's "good food" programs for neighbours in need.
Nicole's brilliant florals, dramatic landscapes, and cheeky birds were a popular choice as guests got a head start on their holiday shopping. Two 'big birds'- "Old Soul" and "The Optimist"- kept a close eye on the action as buyers snapped up Nicole's blooming vases, rugged nature scenes, and feisty feathered friends.
Fresh from completing two major installations at the new Glebe Mobility Hub and Pomeroy House restaurant, Christopher offered art lovers an array of haunting nudes, original cement etchings and an eclectic selection of vibrant street scenes and animal life inspired by recent travels to Cuba, Panama, and locales closer to home, like Patterson Creek and Brown's Inlet.
The evening included first time art buyers (and newlyweds!), avid collectors, holiday shoppers and those who simply wanted to appreciate the talent and creativity of two very dedicated and generous artists.
The event raised over $2000 in just over 4 hours – funds that will make a big difference over the holiday season and as Parkdale Food Centre plans its programs for 2016.
Thanks to Cindy, Roger, Christopher and Nicole for demonstrating the true nature of giving.
Learn more about Nicole Allen: Website | Facebook 
Learn more about Christopher Griffin: Website | Facebook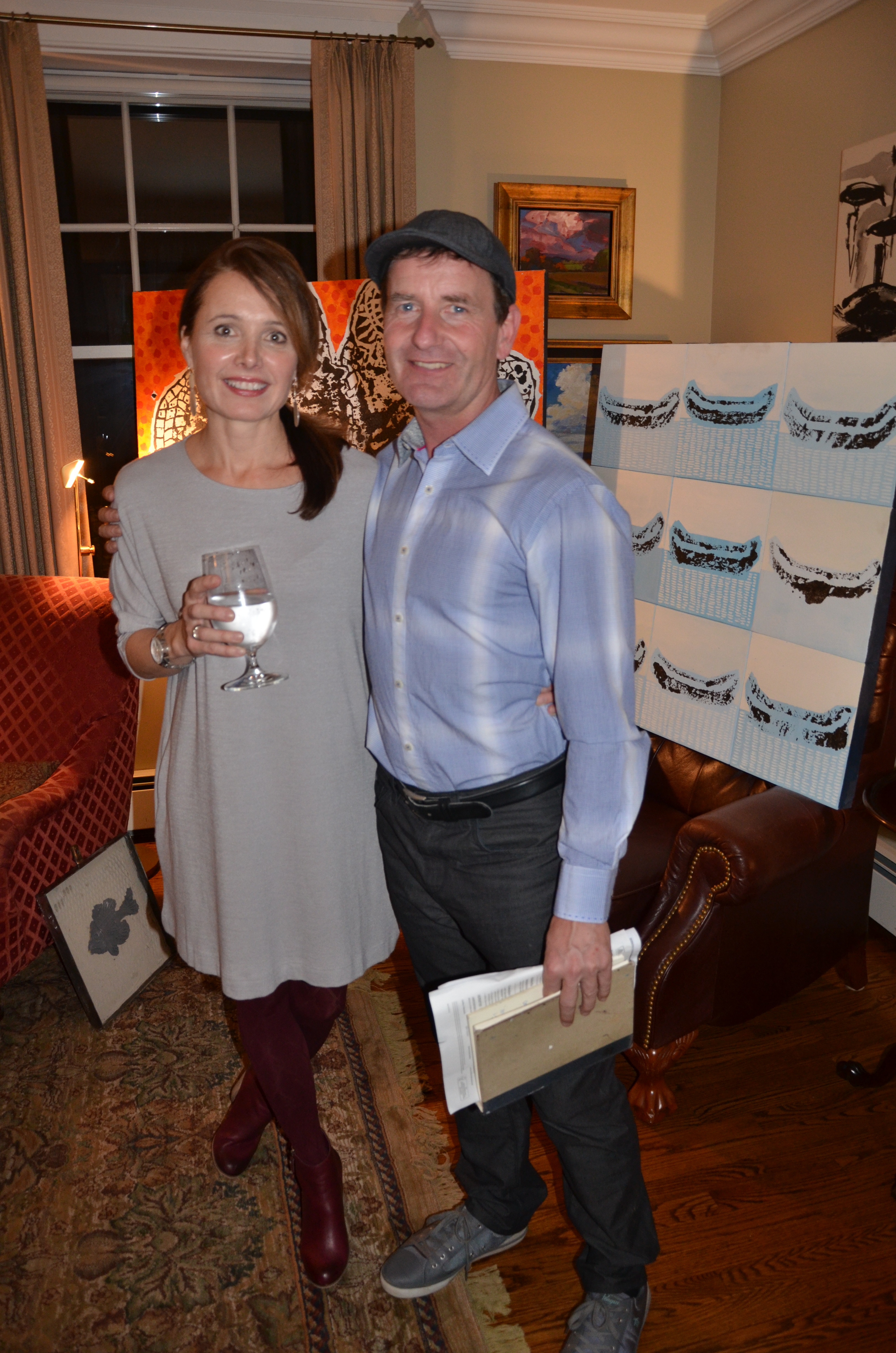 Nicole Allen and Christopher Griffin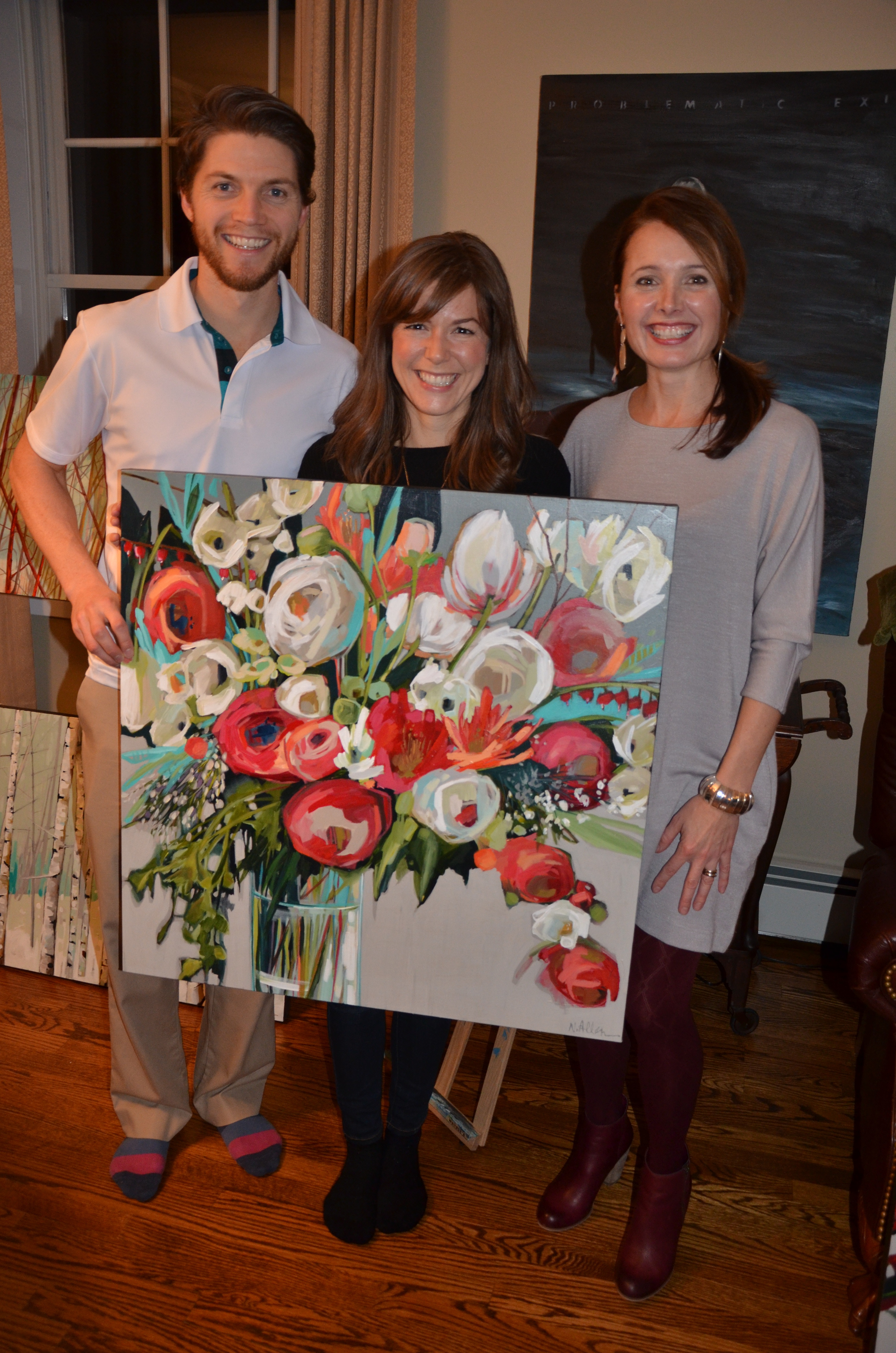 First time art buyers – and newlyweds!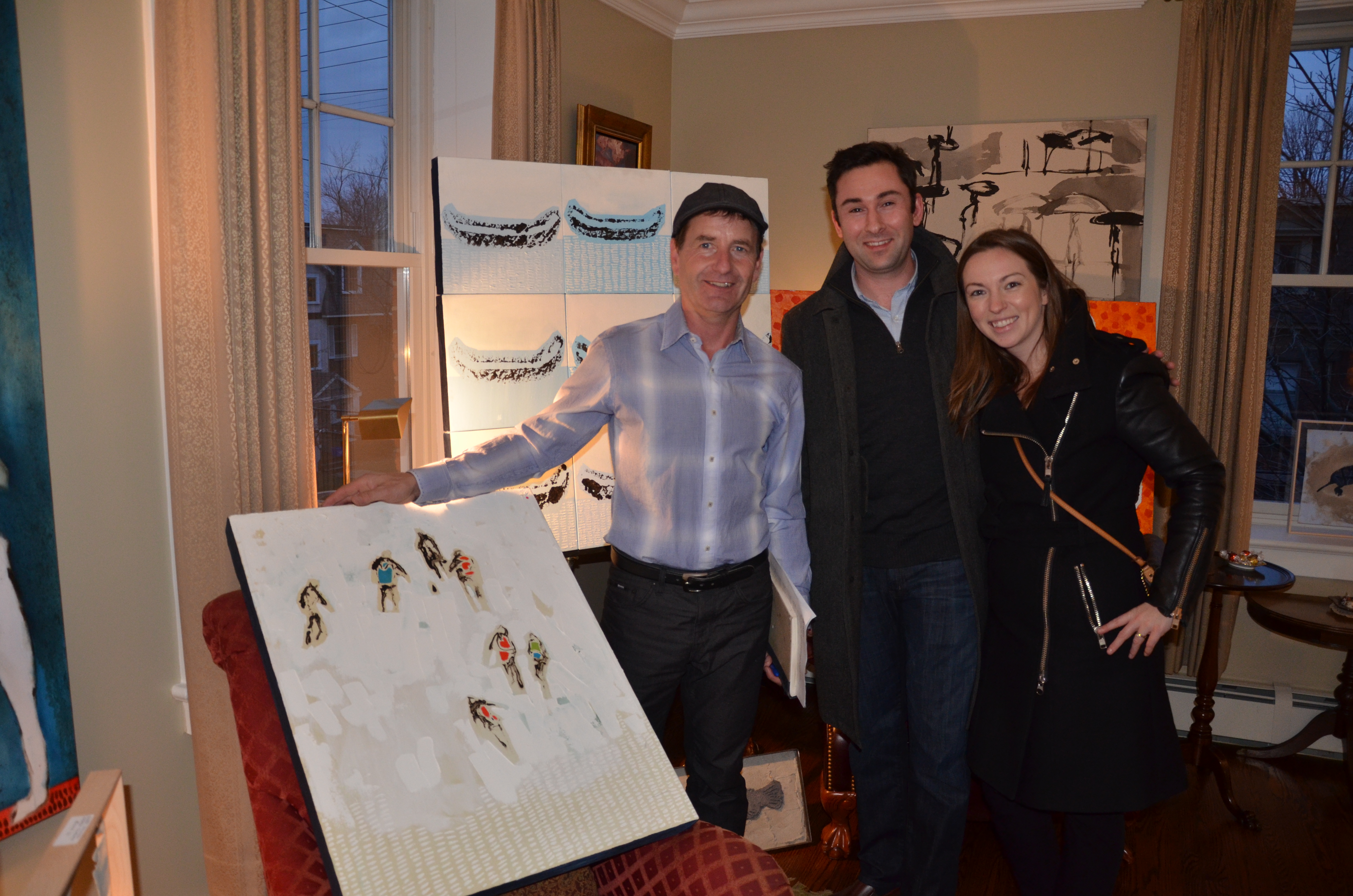 First time art buyers – and newlyweds!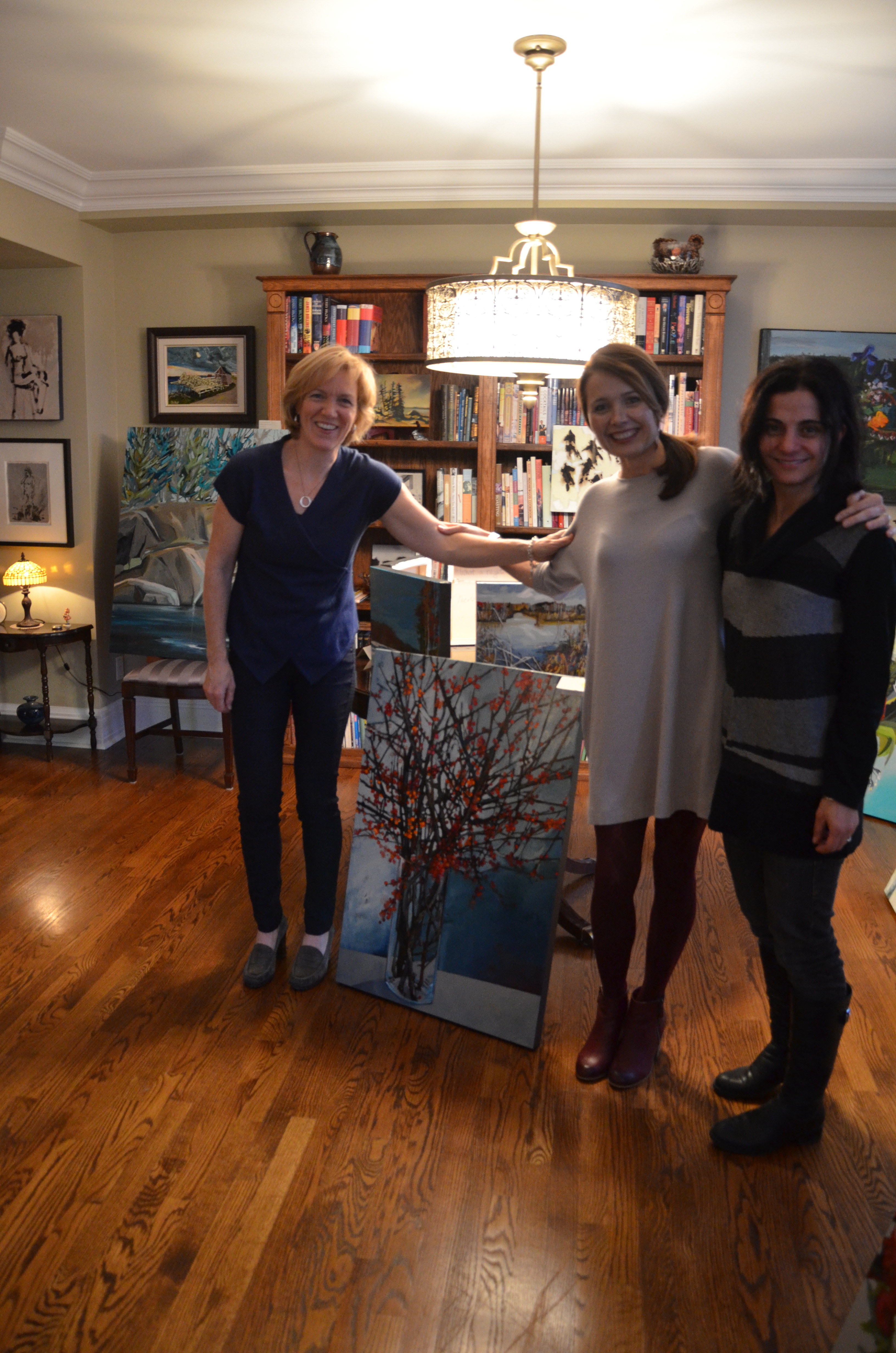 Cindy Scott, Nicole Allen & Virginia Vince of Bloomfields Flowers