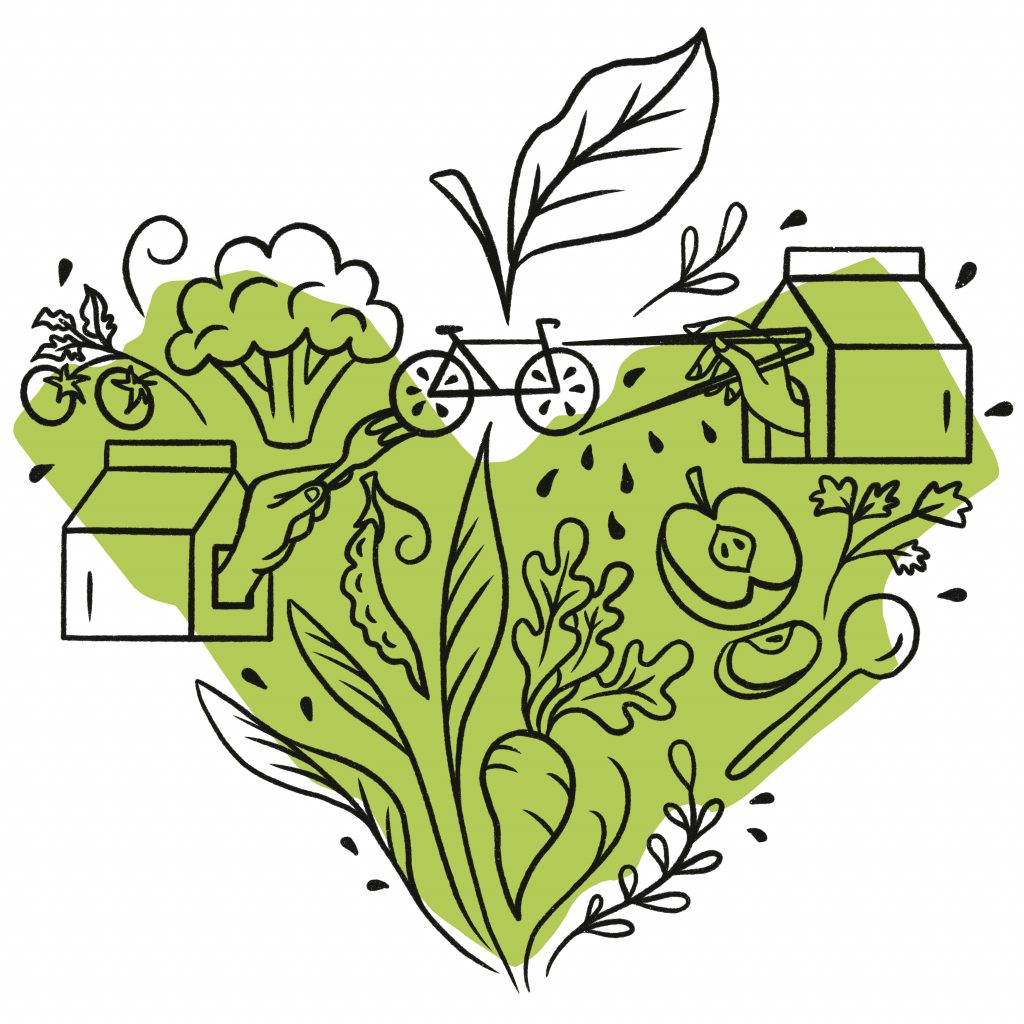 Parkdale Food Centre asks City of Ottawa to Declare October 5 "Right to Food Day"
By Karen Secord
Canadians are hungry. And it's not because we are a country without food or the financial resources to ensure everyone has enough food to be healthy. Instead, it is the growing economic inequality exacerbated by poor public policy. Canada, one of the world's richest countries, legislates poverty.
On Wednesday, October 5 join Parkdale Food Centre and our partners in a city-wide conversation during "Right to Food Day".
In 2021, 5.8 million people in 10 provinces reported being food insecure (University of Toronto's PROOF study). In April 2022, Parkdale Food Centre surveyed 324 households who accessed one or more of our programs, and 75% of respondents said that they ate less than they felt they should because they didn't have enough money to purchase food.
When the Ontario government celebrates a mere $58 (5%) increase in disability support to Ontarians, bringing their monthly income to a woefully inadequate $1,227, and ignores the paltry $733 others receive from Ontario Works, they are knowingly legislating poverty. The consequences of subsisting in this kind of "deep poverty" has a very real cost.
According to PROOF, "adults living in food-insecure households are more vulnerable to infectious diseases,poor oral health. injury,and chronic conditions, like depression and anxiety disorders, heart disease, hypertension, arthritis, back problems,and chronic pain. They are also more likely to be diagnosed with multiple chronic conditions.The negative implications for health are greatest for those living in severely food-insecure households."
Furthermore, a McMaster University study found a 21-year difference in life expectancy between the poorest and wealthiest residents of Hamilton, Ontario. (https://cwp-csp.ca/poverty/just-the-facts/) It isn't a leap to imagine that economic stability provides opportunity and overall, a better quality of life.
When we opened our doors in late spring, to invite our Neighbours back to shop for their groceries at Mino'weesini (5 Hamilton Avenue North.), to drop by for coffee at 30 Rosemount Avenue, to enjoy a slow meal cooked just for them in our kitchen, a chat around our long wood tables and to access resources, we began seeing the impact years of Covid-19 isolation coupled with poverty have had. Not only are needs greater but they are showing up in different ways. Anxiety, anger, and hopelessness have surfaced in many actions and conversations. When seniors began lining up at 8am for a 1pm no cost market, we regrouped and added two more market locations in Ottawa Community Housing buildings. While we fill our community fridges up to six times a day, they rarely stay full for long. So, although a fire set in our community fridge enclosure and homophobic graffiti scrawled on the front may have deeply upset us, we weren't really surprised. We recognize that hunger breeds desperation.
At Parkdale Food Centre it was nearly 10 years ago when we began questioning the misguided narrative that surrounds our response to food insecurity. There is nothing dignified about standing in a line only to be told how much food you can have once a month from a system than is outdated and unresponsive to the complex problems poverty creates, such as precarious housing (340 families in Ottawa are homeless living in motel rooms for up to two years without proper cooking facilities). We purchase and distribute crockpots to families and individuals who are not equipped to cook at home just to make life a bit easier. But we know it is nothing more than another bandaid on top of an already fraying bandaid; a temporary solution that is barely good enough until our advocacy for something much much better pays off.
"Food charity allows the public to feel good about their donations of money, food, and time, while providing governments with an opening to neglect their right to food obligations. Charity shifts attention away from structural issues and leads to superficial fixes which are neither dignified nor long-term. Charity provides short term relief, but in the longer term, people experiencing food insecurity continue to risk facing the chronic and multiple realities of poverty because underlying causes remain unaddressed," notes GSA.
For the past decade you have stood by us and believed in us as we talked about and challenged food banking as the solution to food insecurity. What was once a small food bank that walked in lock step with hundreds of others across the country has grown up, adding programs that equip, empower and inspire our community and others.
On "Right to Food Day" at 10am at City Hall, we will present our Knowing Your Neighbours II Survey as the launch to a day of robust conversation and meaningful events that we hope will create transformational change; the capacity we have to nurture our communities, each other and the environment. 
If you believe in an Ottawa where everyone has the means and opportunity to live a healthy, connected, and fulfilling life, join us, we've saved a seat for you.