Pasta, Wine, Good Friends and a Great Cause
Can you think of a better Sunday brunch than one in which, under the guidance of one of Ottawa's great chefs and his "lovable" sous chef for the day, you make your own stuffed pasta , then along with some great wine and a lot of new friends sit down and enjoy the fruits of your labour? I cannot think of a better Sunday brunch. A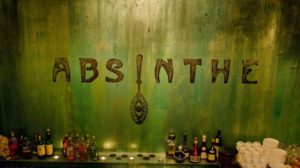 nd to make the day perfect, all monies raised go to support the many innovative programmes here at the Parkdale Food Centre.
With Absinthe's chef Owner Partick Garland as your chef and teacher, you and 29 of your new best friends will start the morning off at 10am with coffee/tea and cookies. Nothing like a little sugar and caffeine to get everyone going.  Chef Patrick will lead everyone through a kitchen and cooking orientation
 session and his sous chef for the day, rock star city councillor Jeff Leiper will be there to help out. We'll warm up with a simple and universal pasta dough making exercise and then get into the fun part of the day, moving on to pasta rolling and stuffing activities. Here's where you get to see and hopefully learn the magic of great pasta. We'll wrap up the kitchen work with how to store and cook the pasta once it's been made.
And then comes your reward. You get to sit down and enjoy a three course meal which includes the pasta you have just made. You start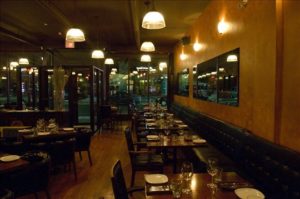 with Absinthe's delicious Rosemary Focaccia followed by a  Tortellini Stuffed with Ricotta and Spinach in a Chunky Vegetable and Herb Ragu Romano appetizer and then the main course, Cannelloni Filled with Mushroom, Goat Cheese and Rosemary, Smoked Tomato Coulis Mozzarella. Dessert is Nona's Tiramisu. And of course, there's great wine to match the meal.
We hope you will be able to join us. To purchase tickets and reserve your spot, go to our Pasta 101 Page.