We knew Darlene loved to cook and it was well demonstrated on February 20th, 2014 when Darlene Best unleashed her Mexican Fiesta. What better way to cure the cold winter blues with some great Mexican Enchiladas, fresh made Guacamole and Salad? It was the perfect cure.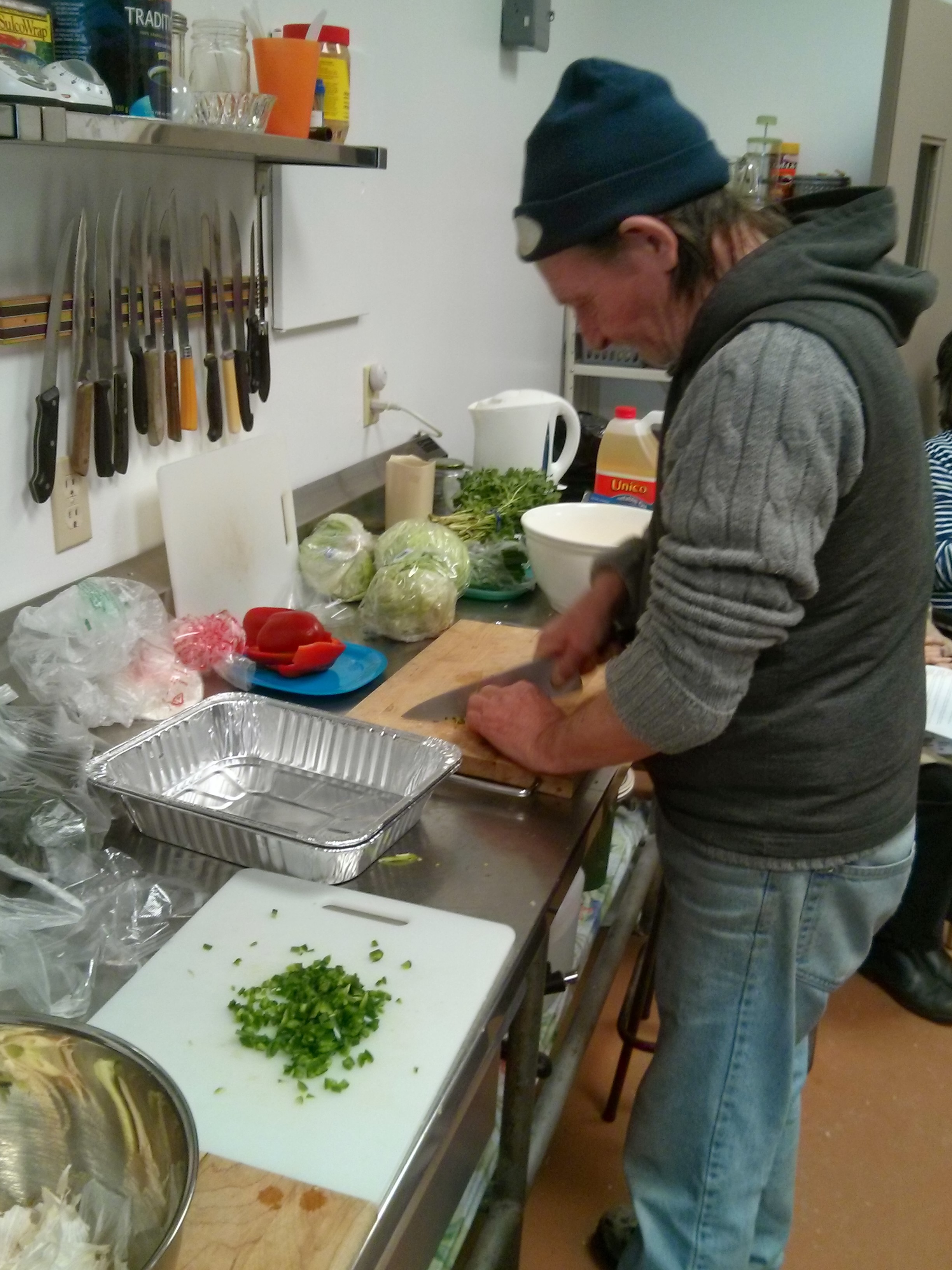 One thing we are getting very good at here is chopping. And there was lots of it going on. Cilantro, peppers and of course, the avocados.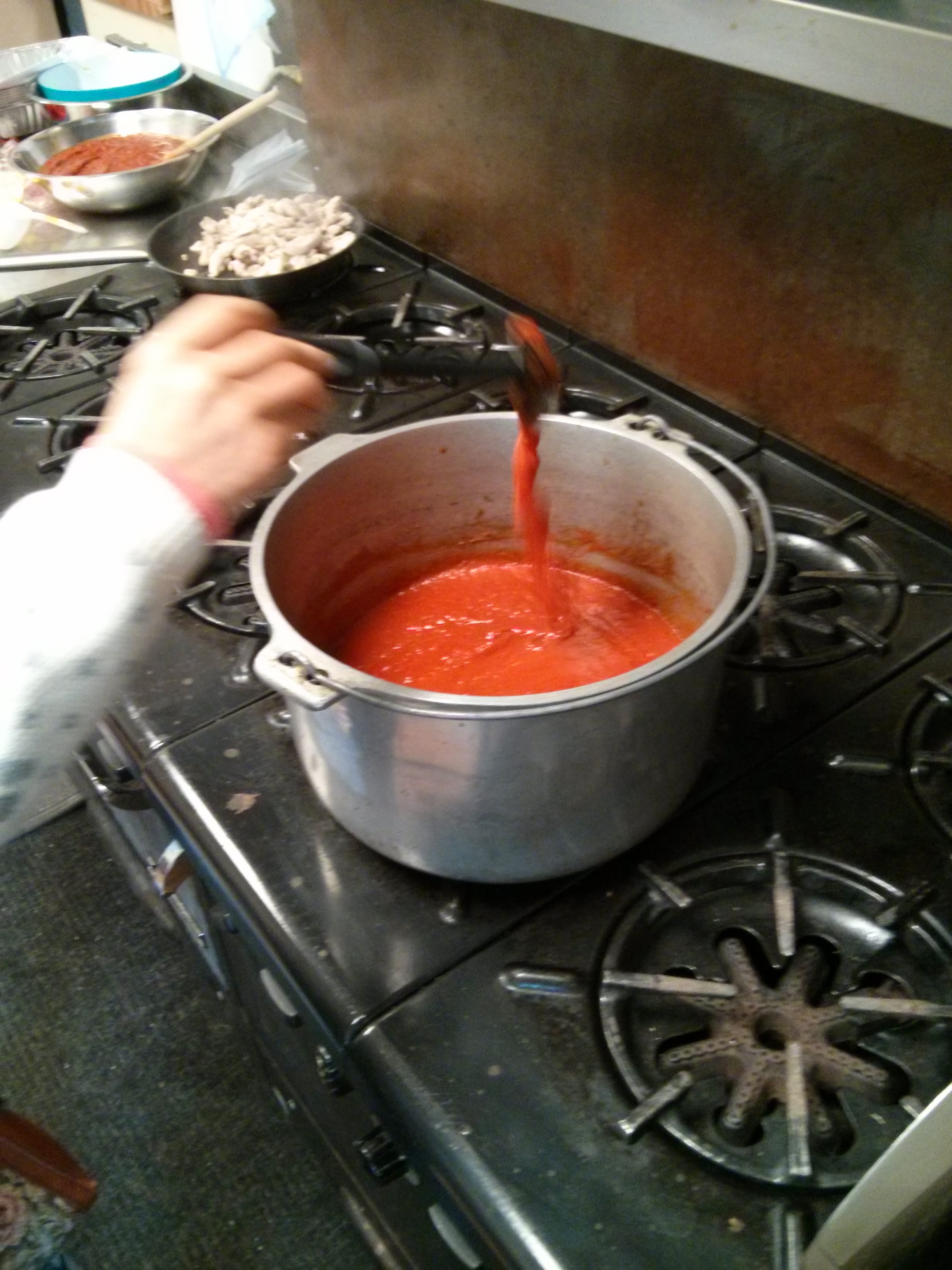 Darlene started with a well seasoned tomato sauce that included chili, cumin, oregano, coriander and garlic. As the sauce simmered filling the kitchen with a rich aroma, everyone's appetites quickly increased.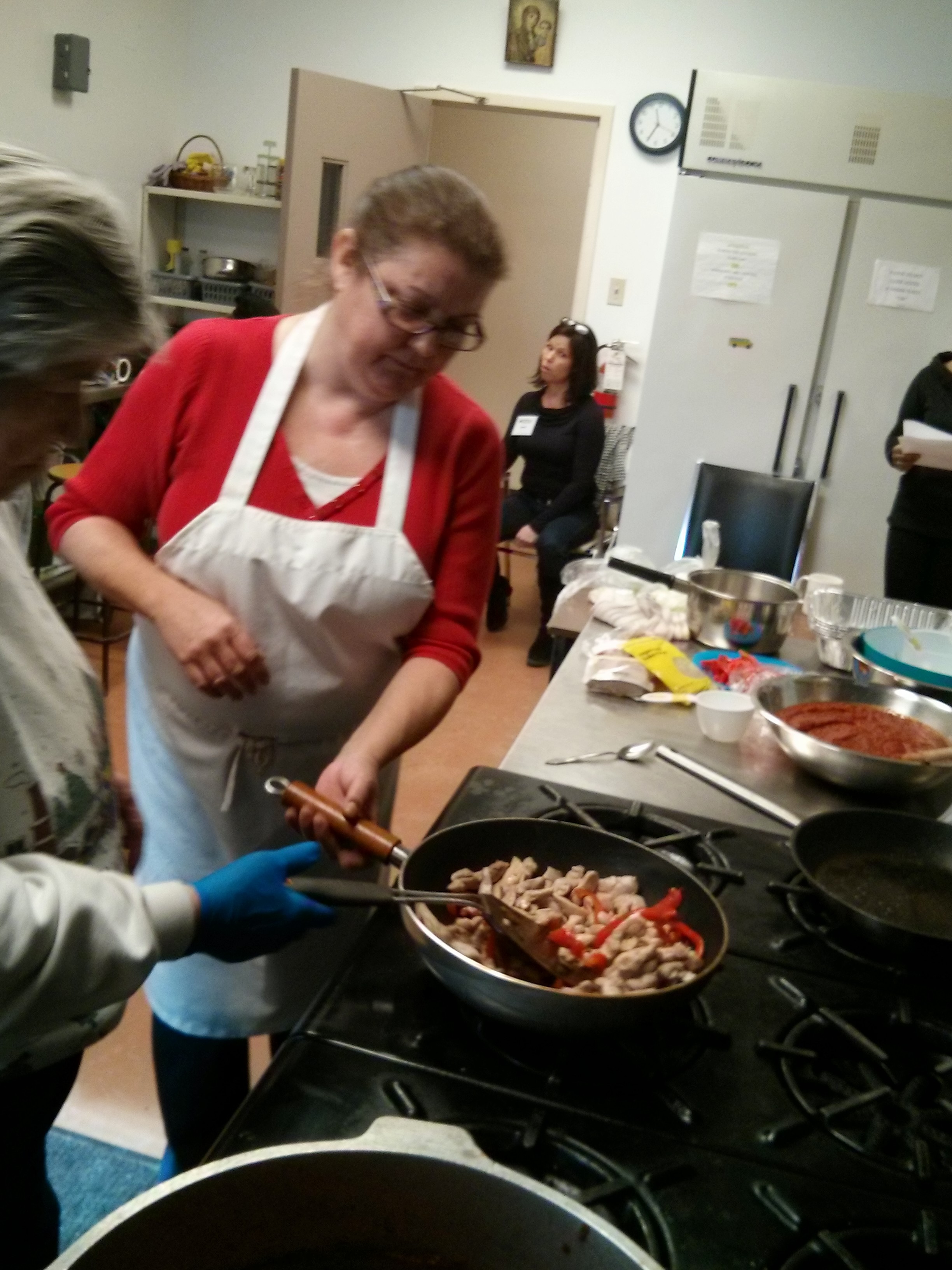 We next focused on the enchilada fillings which were surprisingly simple. Chopped up chicken thighs with the red and jalapeno peppers and some seasoning were fried and set aside as we got ready for the real work.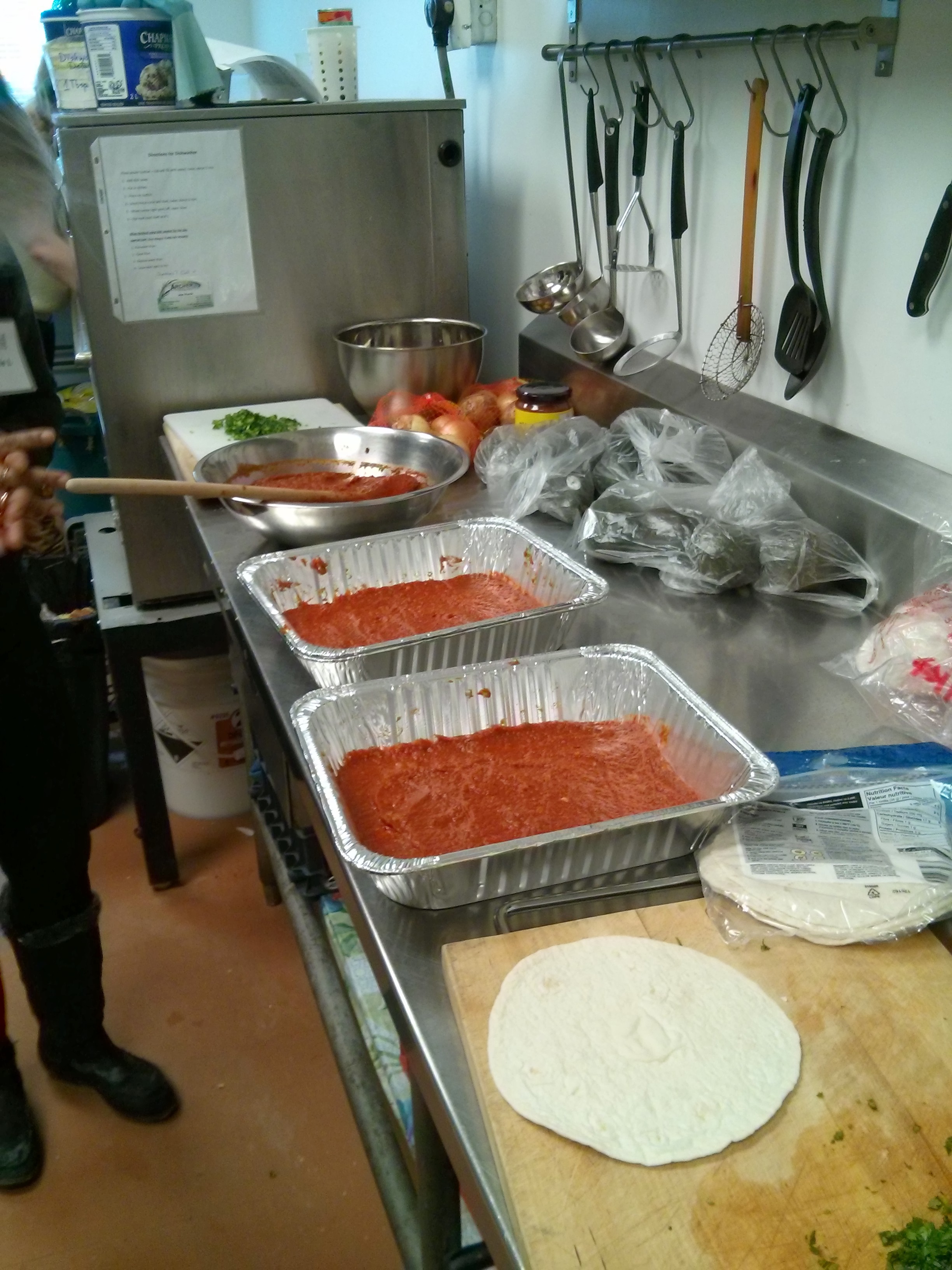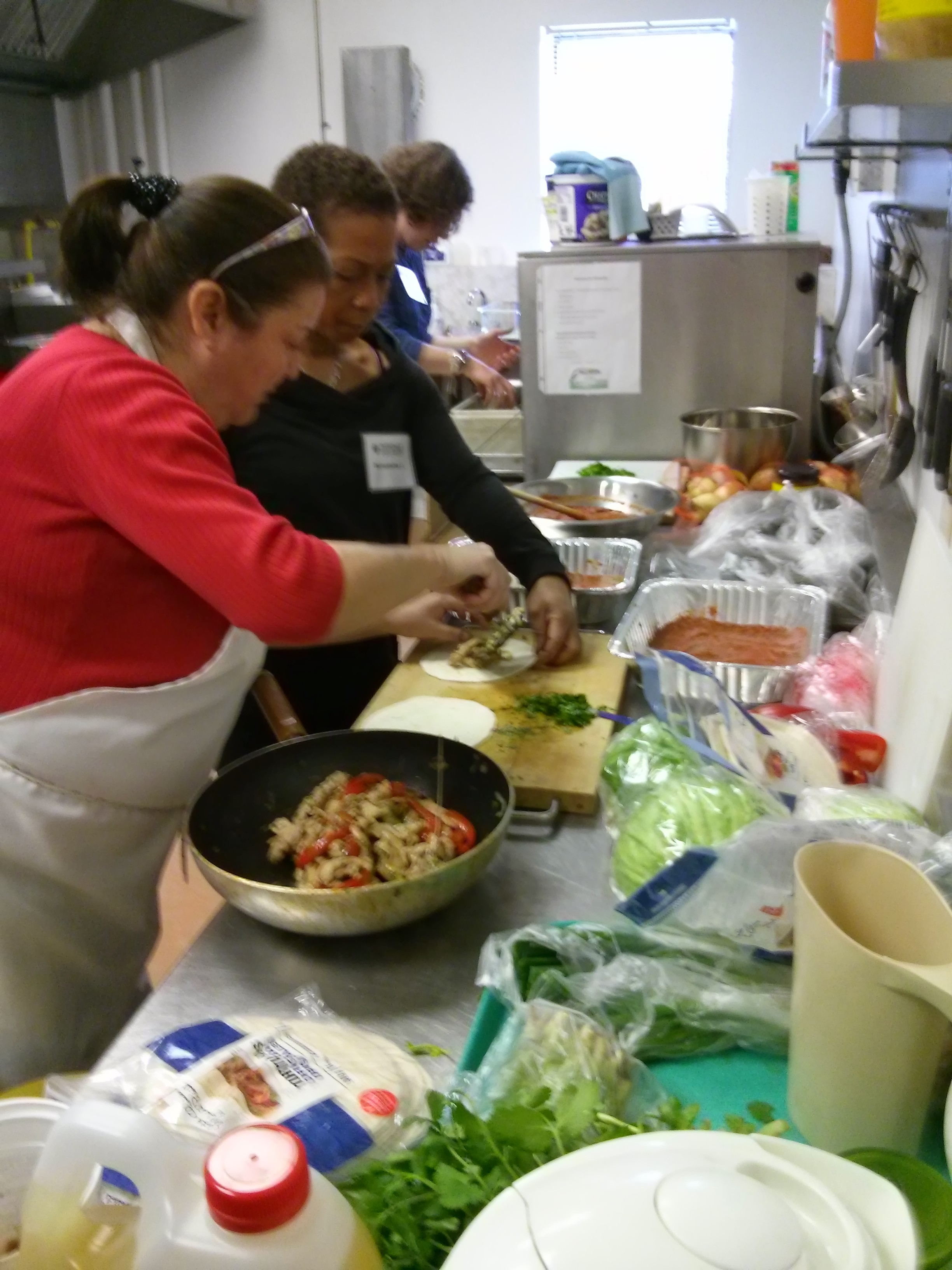 The real work is stuffing and rolling all those enchiladas. And for the large hungry group (remember that great tomato sauce aroma) that was a lot of enchiladas. Darlene helped set up the production line and then we got right into it.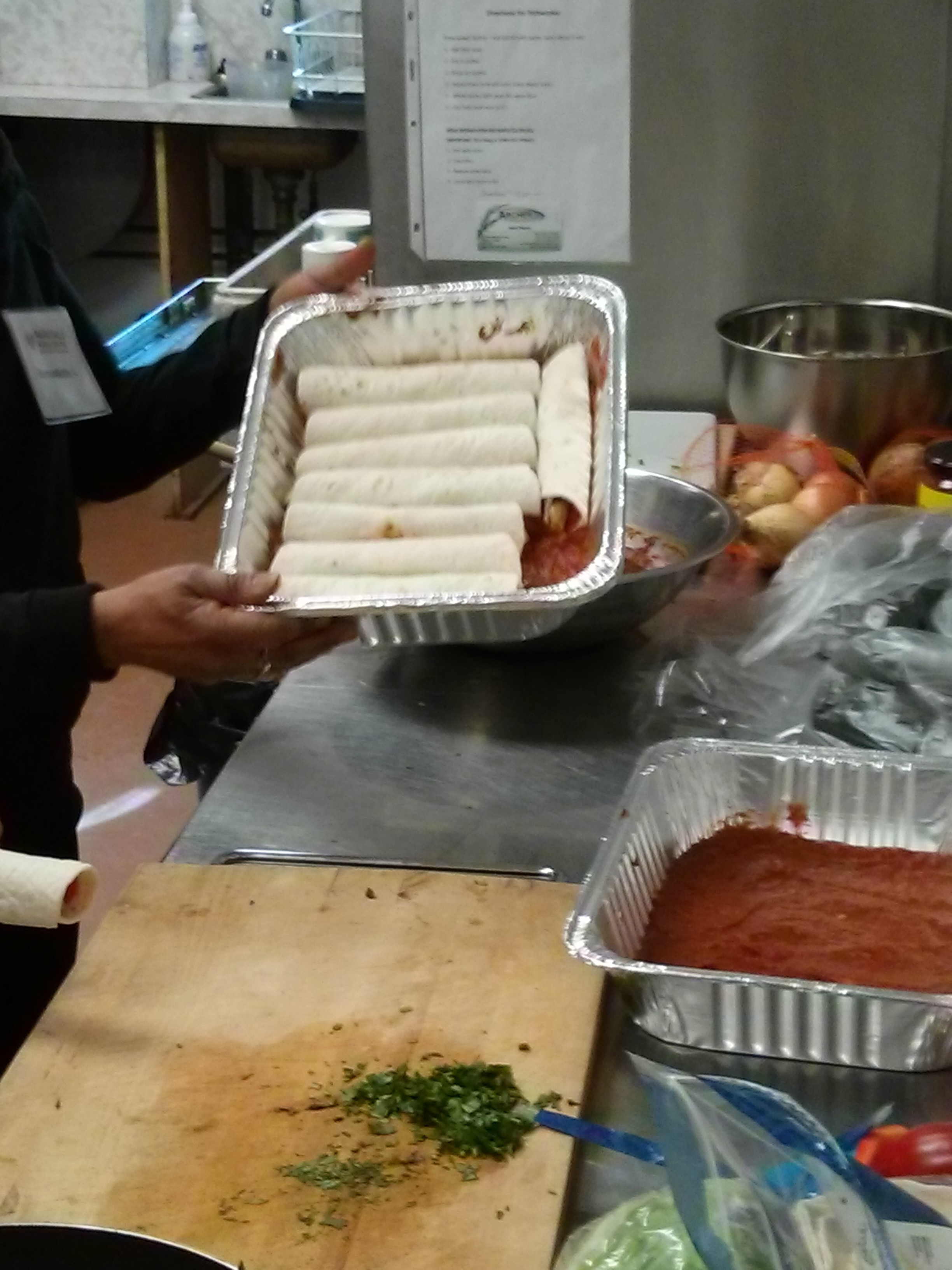 A team effort soon had the first pan filled and waiting for some more sauce before going into the oven.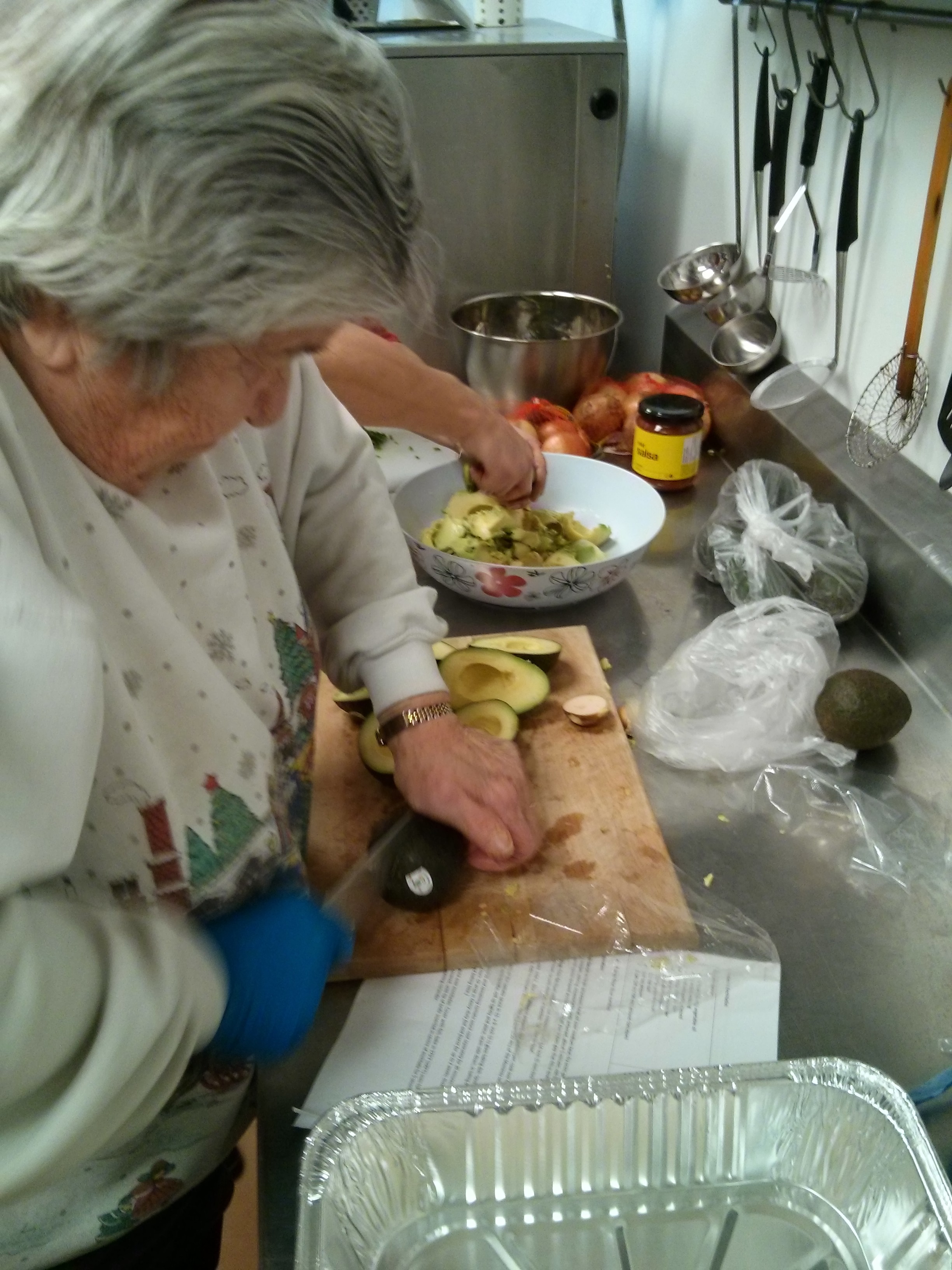 After that, it was time for the guacamole which of course involves more chopping, only this time it was avocados. The avocados were no match for the Parkdale Food team.  They were soon chopped, scooped, mashed and seasoned. The lettuce salad followed next.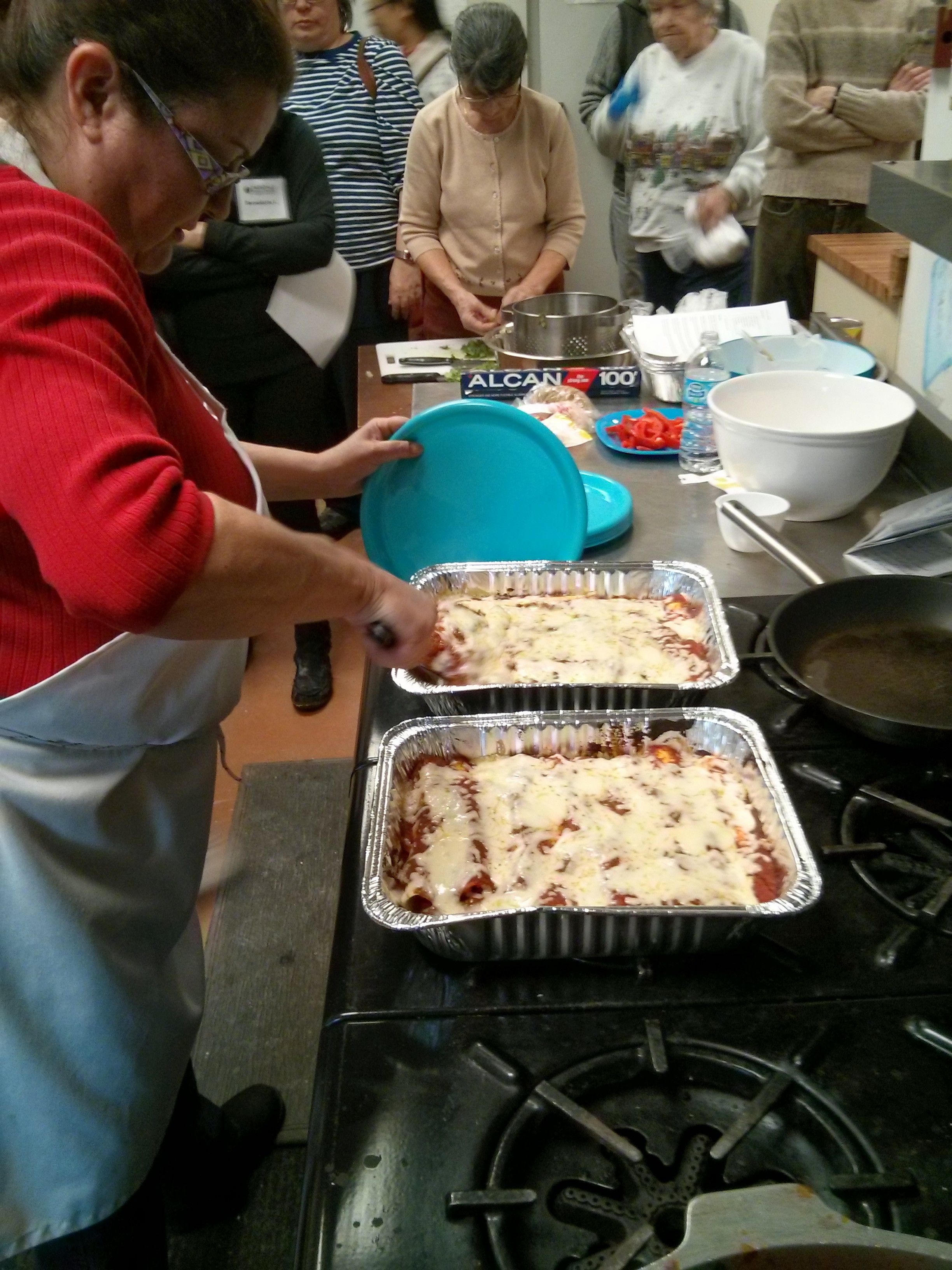 Just as we finished preparing the guacamole and salad, the enchiladas which had been covered in cheese and baked were ready and taken out of the oven. That delicious smell said it was time to eat.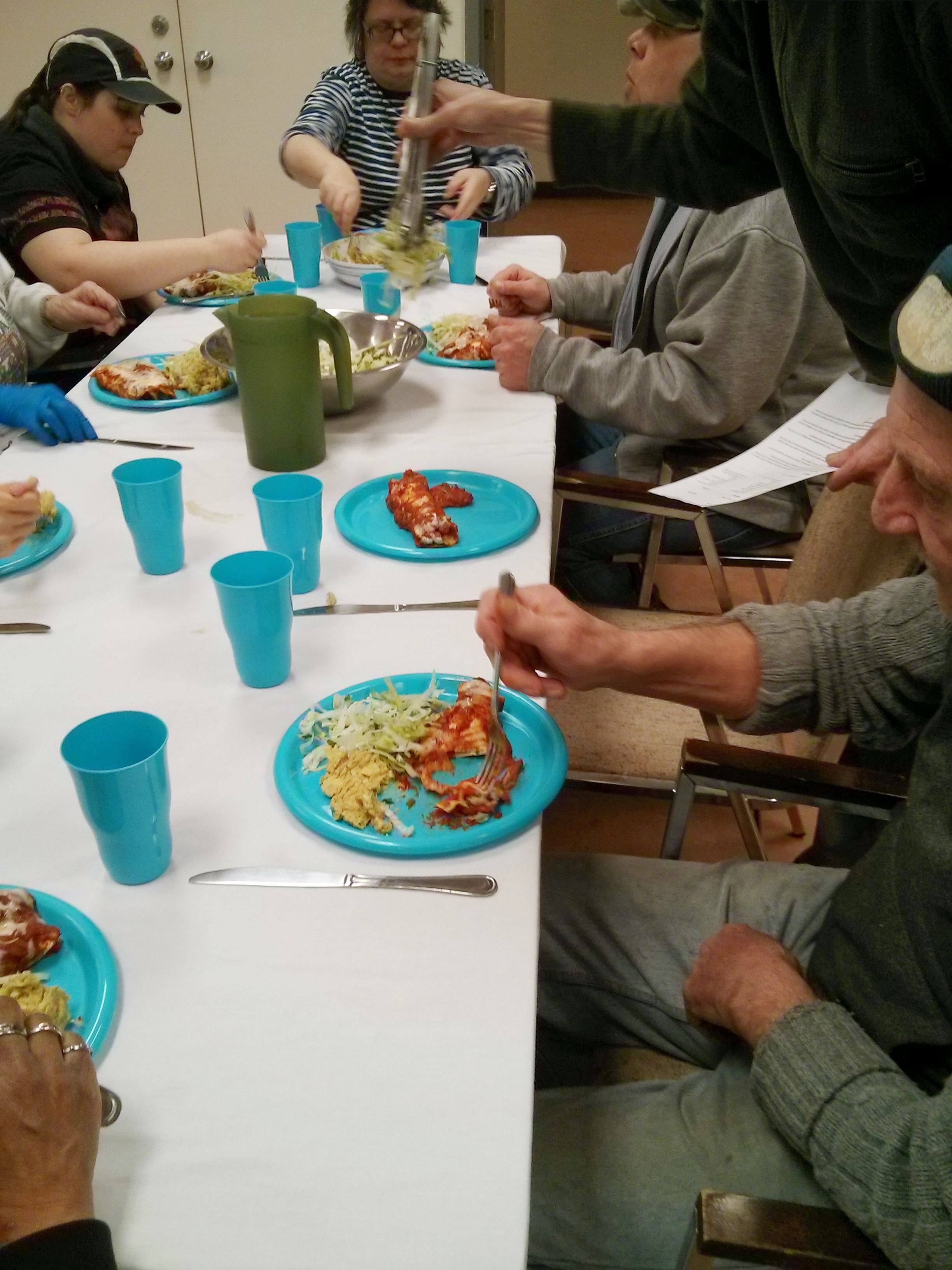 And eat we did.  Hot enchiladas, fresh guacamole, a light tossed salad and of course, the great Parkdale Food team that helped with the preparation and cooking also helps with the meal.
A big thanks to Darlene Best for a great cooking workshop!