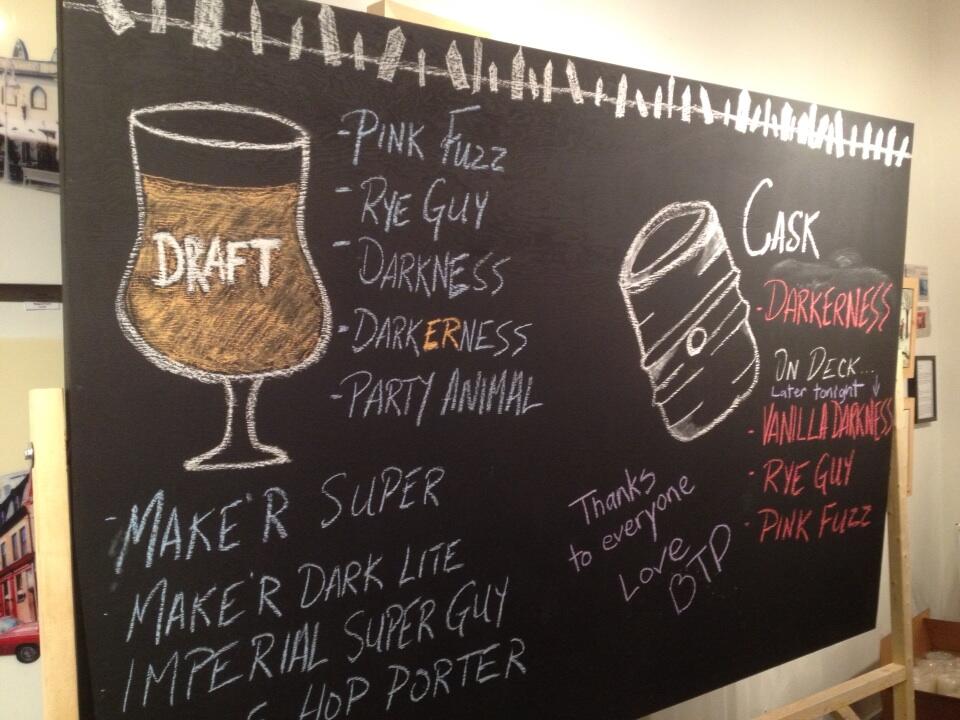 To celebrate the end of their first year in business, Beyond the Pale decided to host a party at Orange Gallery, asking for donations to the PFC as a feel-good (and giving back) way of celebrating.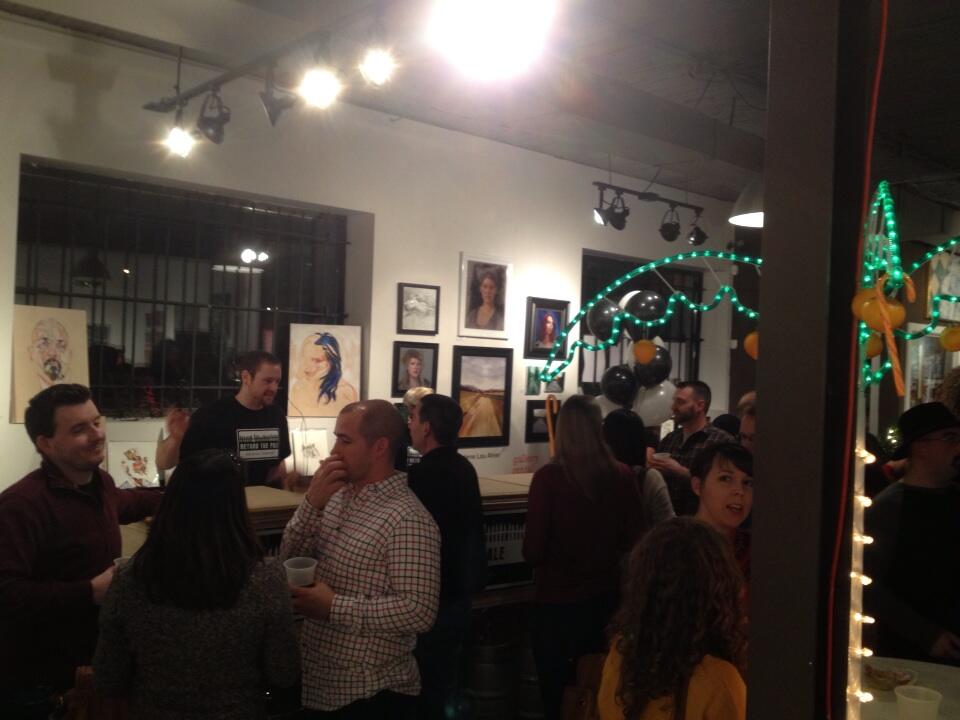 They put the word out on social media and SO many people showed up.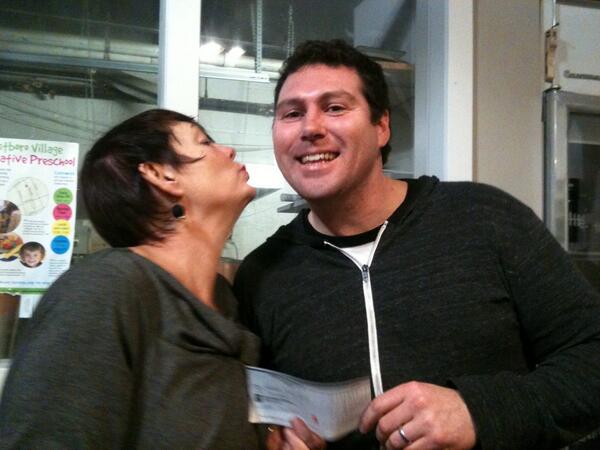 When Karen stopped by to pick up a cheque from BTP co-founder Rob McIsaac and discovered the amount — $1000! – she couldn't contain herself and just had to plant a kiss on his cheek!  We absolutely adore the partnership we have with BTP and their commitment to our community. In addition to helping us raise funds, they also share the spoils of some of their brewing processes with our clients, delivering naked grapefruit — they use the rind for their delicious Pink Fuzz beer, and save the grapefruits themselves for the PFC.  We wish Beyond the Pale many, many more successful years of brewing — their fun-loving company bordering the Parkdale market is a model for others and a great part of our community!