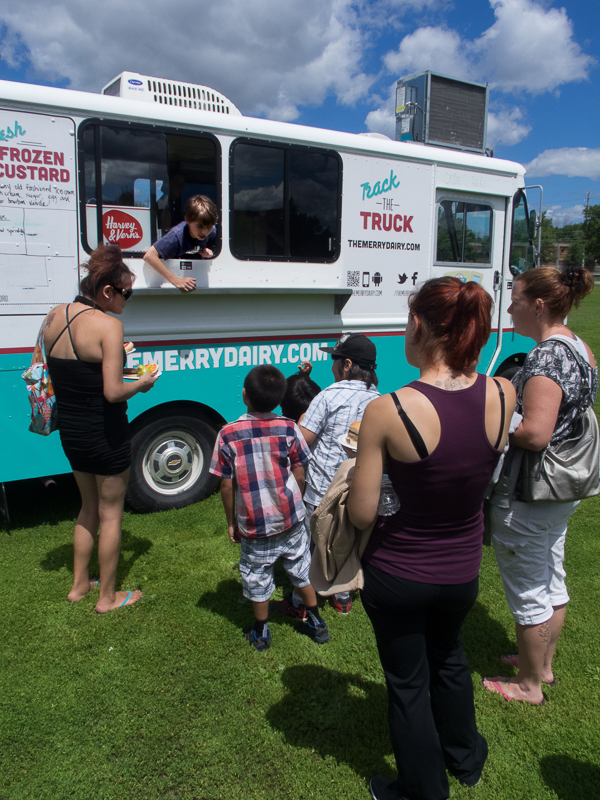 Yesterday we celebrated summer and our wonderful community! Continuing last year's tradition, we hosted the second annual Parkdale Food Centre Summer BBQ in neighbouring Laroche Park. A beautiful day was made even better by teaming up with our community partners to deliver a magnificent BBQ for PFC clients.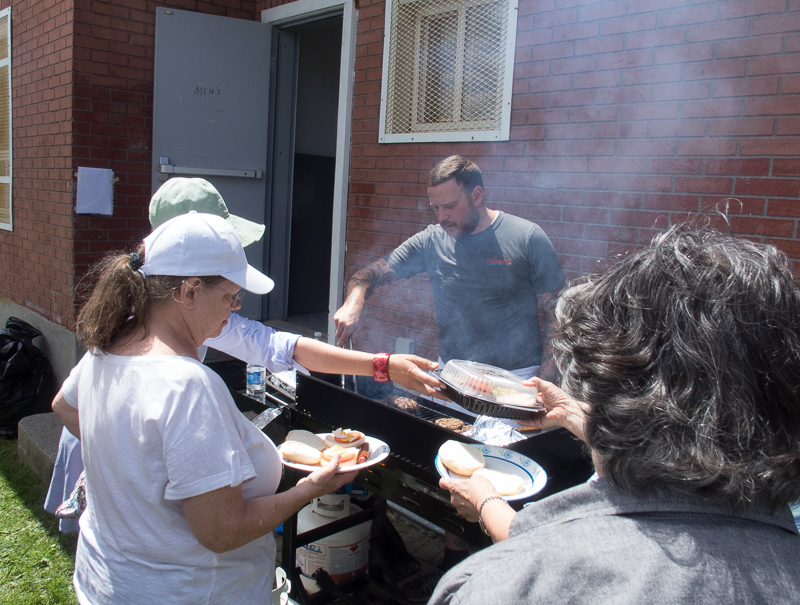 It was all sunshine and fun thanks to an enthusiastic group of volunteers in the kitchen, at the BBQ, serving, cleaning and hoola-hooping! Special thanks to the Merry Dairy for donating 170 servings of ice cream, Hintonburger for donating 100 of their famous burgers, Sue's amazing Kitchen Team for mounds of pulled pork and countless bowls of salads and condiments, Hidden Harvest for their nut cracking demos, photographer Dwayne Brown and his Love Ottawa Project, Councillor Katherine Hobbs and her staff, the Salvation Army Transition House for music/setup/tear down, the Somerset West Community Health Centre, and Lorrie Marlow of the Mechanicsville Community Association. This day wouldn't have been possible without any of you!
Photographer Dwayne Brown from Love Ottawa was on-hand to capture some incredible images of PFC clients, staff and friends with the trademark Love-Ottawa giant white canvas. He shared the photos, and some thoughts on the day over at love-ottawa.com.