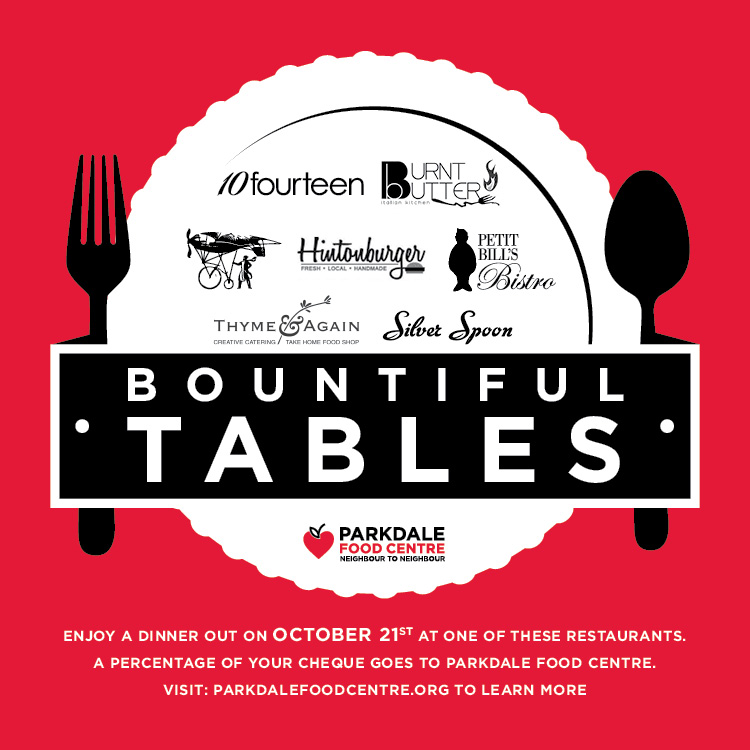 We'd been mulling over the idea of this fundraiser for about nine months when we decided to take the plunge and organize it. With a quick turnaround time of about four weeks, we hit the streets looking for partner restaurants who would generously donate a portion of their sales for the evening of October 21st to the Parkdale Food Centre. Once word spread in the restaurant community, we were able to line up seven partners: Silver Spoon, Burnt Butter, The Flying Banzini, 10Fourteen, Thyme & Again, Petit Bill's Bistro, and Hintonburger.
Through the generous donations of our partner restaurants and diners that evening we raised a total of $1924.50.
The continued generosity of our restaurant partners and our neighbours always amazes us.
We are hoping this might become an annual event for us — stay tuned to see!